A design to supercharge all your adventures
The supercharged SVHO engine and lightweight NanoXcel2 hull and body are a perfect double act - impressive power coupled with stable, agile handling and a comfortable ride.
Cutting-edge technology and innovation – the FX SVHO comes with our revolutionary and intuitive RiDE control system, electronic Trim & Reverse, Cruise-Assist and security mode.
At a glance
Cruise Assist, No Wake mode and electronic trim
Unique 4-step tilt-adjustable steering system
Electronic Reverse with traction control
Revolutionary RiDE™ system - intuitive control
Industry-first colour touch-screen instruments
Drive Mode, Low RPM Mode and Security Mode
Multi-Mount system for your accessories
Deep step & dual handles for easy re-boarding
Footwell drainage system
Supercharged SVHO 1812cc engine with EFI
Sleek body and hull design in NanoXcel2
Full Features & Techspecs
FX SVHO
Today's WaveRunner enjoys a world-leading reputation for reliability and all-round performance earned over many years – and we've always led the way with our pioneering development of efficient 4-stroke technology. The result? No other watercraft comes close.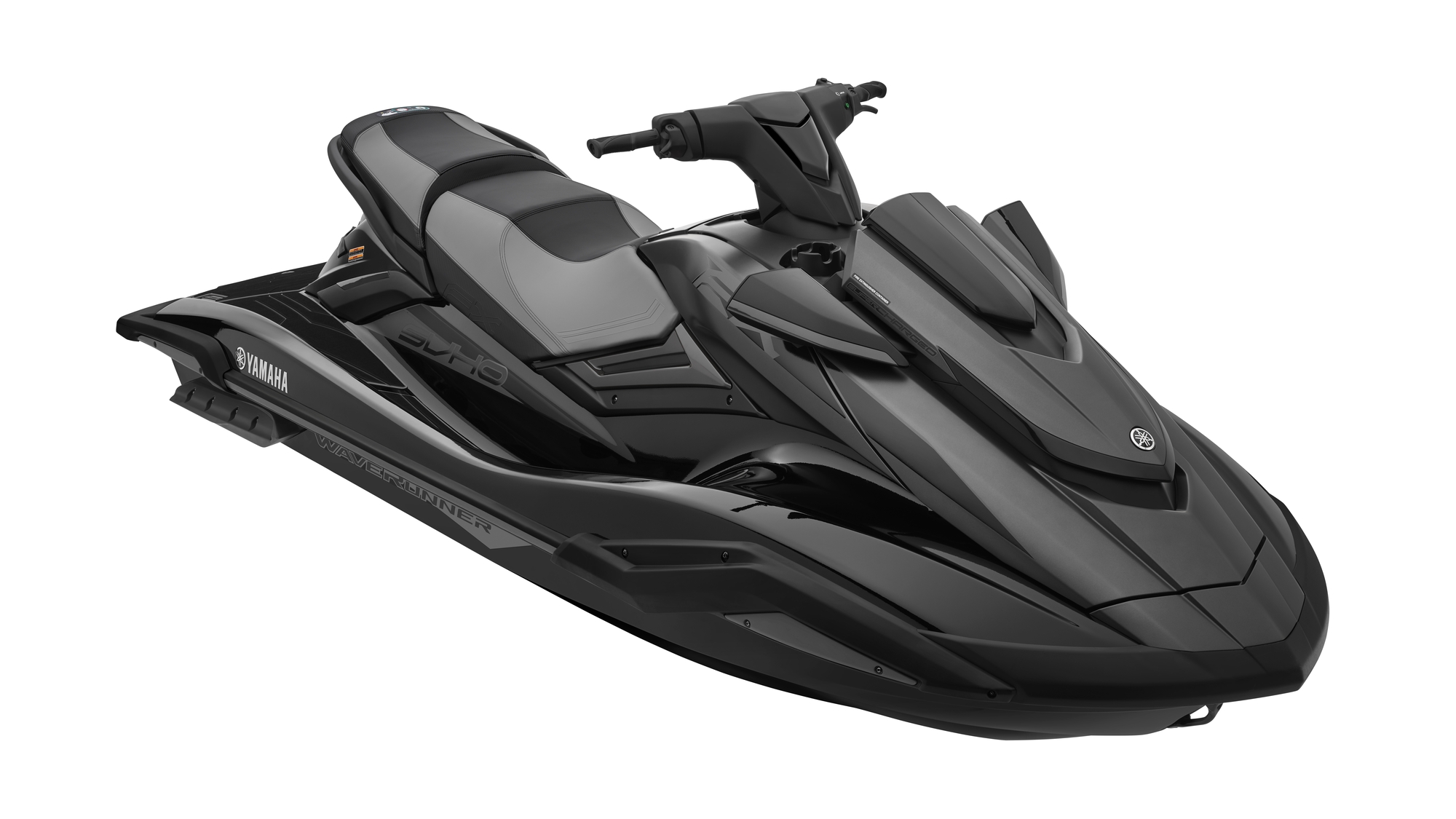 From £18,200.00
Full pricing information
FX SVHO Black
£18,200.00
Prices includes VAT at 20%. Trailer and on the water charges are excluded.