Sale
Novi
Samoljepivi držač za informacije
Ovu si stavku već dodao. U svojoj košarici za kupnju možeš prilagoditi količinu.
Opcijski dijelovi
Više opcijskih dijelova je dostupno da bi lakše ugradili artikl na vaš Drive2 AC / Drive2 DC. Želite li dodati navedene dijelove u košaricu?
Odabrani opcijski dijelovi: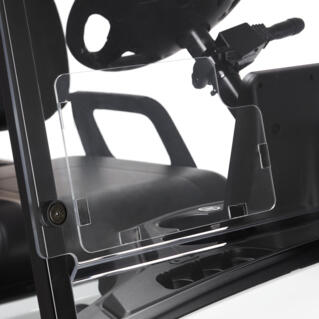 Samoljepivi držač za informacije
gca-jw185-13-00
Opcijski dijelovi koji će biti dodani
Nastavi
Proizvod je dodan u tvoju košaricu
This item is not compatible with the Yamaha you selected.
There are no required parts.
Pojedinosti proizvoda

Naš držač za kartice s informacijama jamči da raspored parova igrača i početnih udaraca te jelovnik klupskog restorana i oglasi za golf terene ostanu suhi i unutar vidnog polja. Priložena je dvostrana prozirna ljepljiva traka. Namješta se u bilo koje vozilo za golf s vjetrobranom.