Sale
Novi
Gornji kofer City od 30 l
Ovu si stavku već dodao. U svojoj košarici za kupnju možeš prilagoditi količinu.
Potrebni dodatni dijelovi
Da bi ugradili sljedeće na vaš XMAX 125 potrebni su sljedeći dijelovi. Želite li dodati potrebne dijelove u košaricu?
Odabrali ste: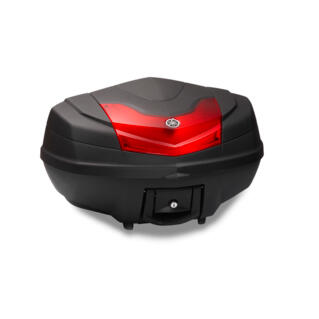 Gornji kofer City od 30 l
34b-f84a8-10-00
Dijelovi koji će biti dodani
Nastavi
Proizvod je dodan u tvoju košaricu
This item is not compatible with the Yamaha you selected.
There are no required parts.
Pojedinosti proizvoda

Kvalitetan gornji kofer za dodatni prostor za prtljagu/pohranu na vašoj Yamahi.

Exclusively designed for Yamaha Motor by ELM Design Europe
Može prihvatiti dvije (integralne) kacige ili opremu za vožnju
Kofer s poklopcem dostupan je u mat crnoj boji s bočnim oplatama u boji motocikla
Kada zaželite, boju poklopaca možete zamijeniti bojom koja vam se sviđa
Kombinirajte ga s unutarnjom torbom zapremnine 50 l koja pristaje u gornji kofer i naslonom za suputnika na gornjem koferu zapremnine 50 l te uživajte u udobnosti