Sale
Novi
Ovu si stavku već dodao. U svojoj košarici za kupnju možeš prilagoditi količinu.
Opcijski dijelovi
Više opcijskih dijelova je dostupno da bi lakše ugradili artikl na vaš SRViper X-TX SE. Želite li dodati navedene dijelove u košaricu?
Odabrani opcijski dijelovi: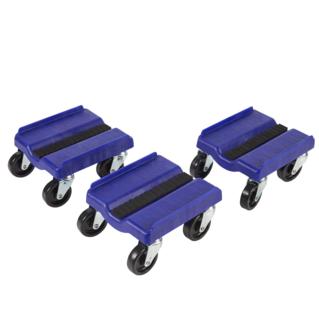 Super Sport Caddy set
sma-caddy-sc-bl
Opcijski dijelovi koji će biti dodani
Nastavi
Proizvod je dodan u tvoju košaricu
This item is not compatible with the Yamaha you selected.
There are no required parts.
Pojedinosti proizvoda

Komplet kako biste motorne sanjke mogli lagano premještati s jednog mjesta na drugo.

Izrađeni su od lagane, ojačane, rebraste, brizganjem oblikovane plastike
Imaju dvostruke kotače za veći stupanj stabilnosti
Opremljeni su protukliznim umetcima Hydro Turf®