UMX AC. Getting the job done – quietly!
At its heart is a punchy 5.0 kW motor that's not just quieter and better for the environment, but has a good range and is simple to plug in and charge. So it delivers smooth, flexible power that'll take you just about anywhere in a park, resort, golf course, farm, airport, factory … just point and go.
The two ergonomically designed individual seats and variable rate suspension system give a high standard of rider comfort, making this quiet, smooth, comfortable light utility vehicle a real pleasure to work with – and it's ready to work hard for you, almost silently, 24/7.
Áttekintés
Light utility and maintenance vehicle
Tough, stylish and compact design
Aluminium cargo bed with one-touch tailgate
Two separate seats with centre console
Powerful 5.0 kW electric motor
29-Litre front storage box - one-touch opening
Skid plate for non-extreme off-road situations
Wide tyres for comfort on and off-road
Strong reflector-type LED light units
Minden tulajdonság és műszaki adat
UMX AC
Whether it's chosen for a large-scale commercial property or simply to assist with the everyday workload on a smaller estate or farm, the UMX AC is the perfect workhorse. It's quiet, smooth easy-to-drive nature makes it the perfect choice.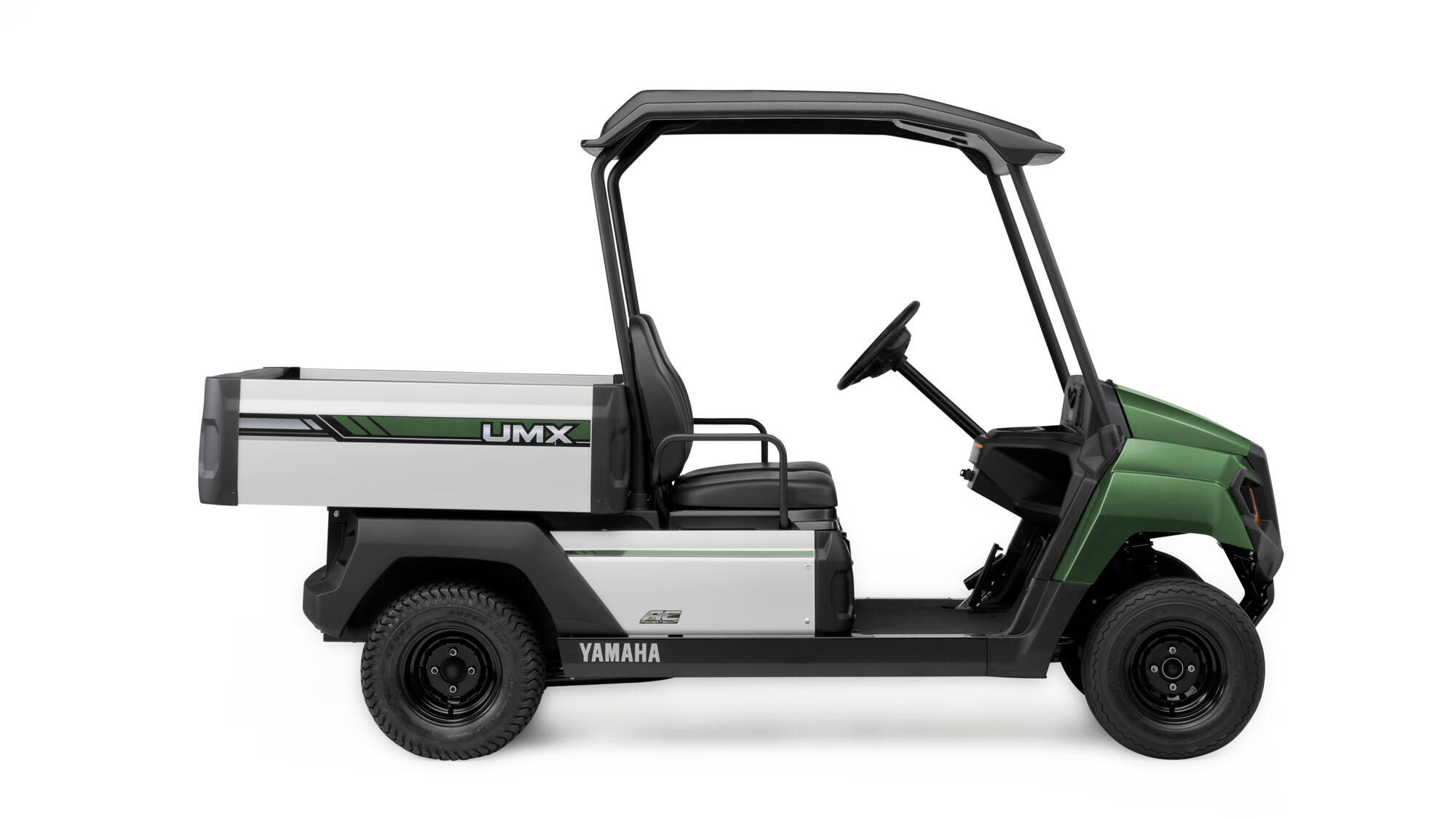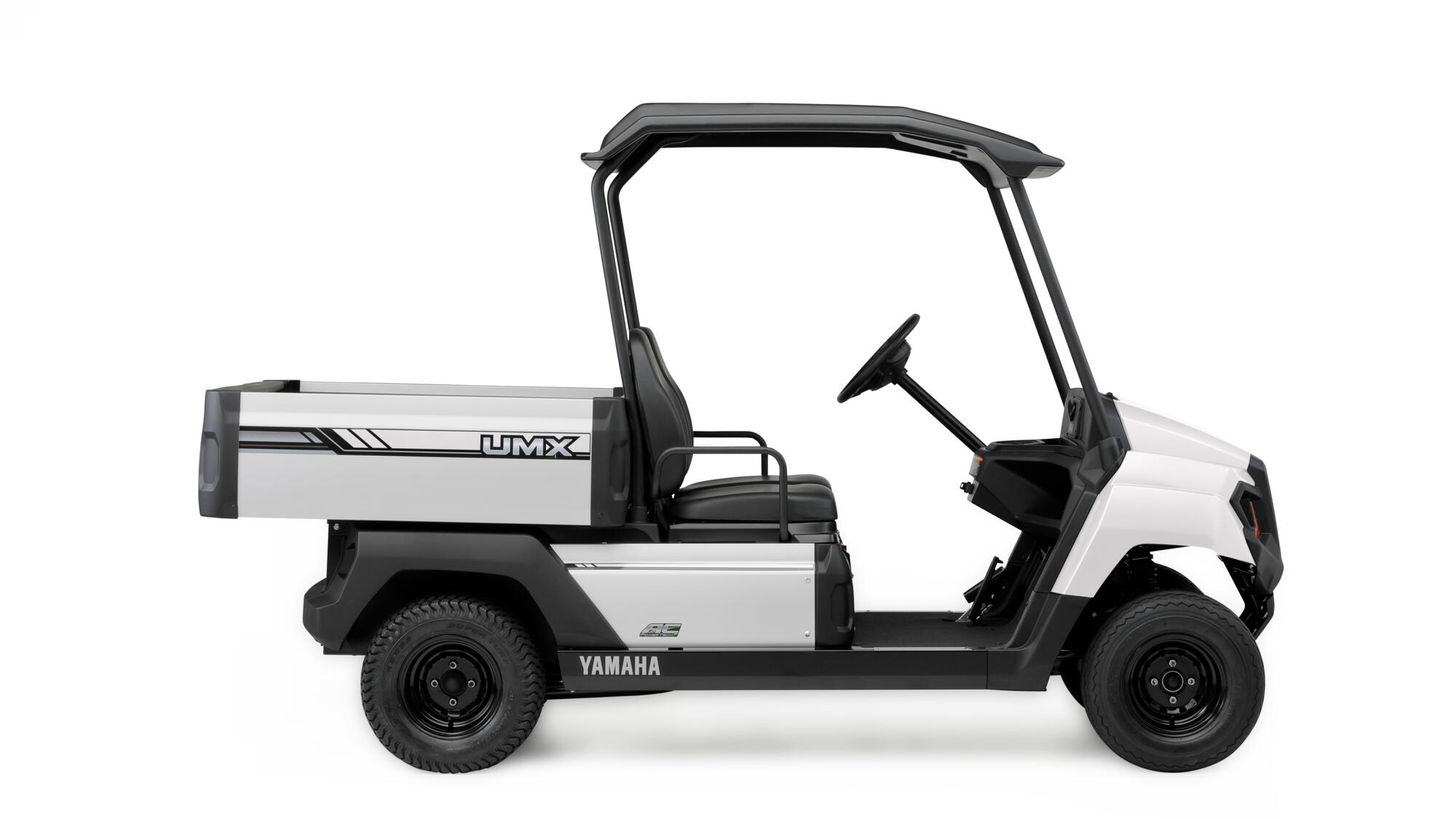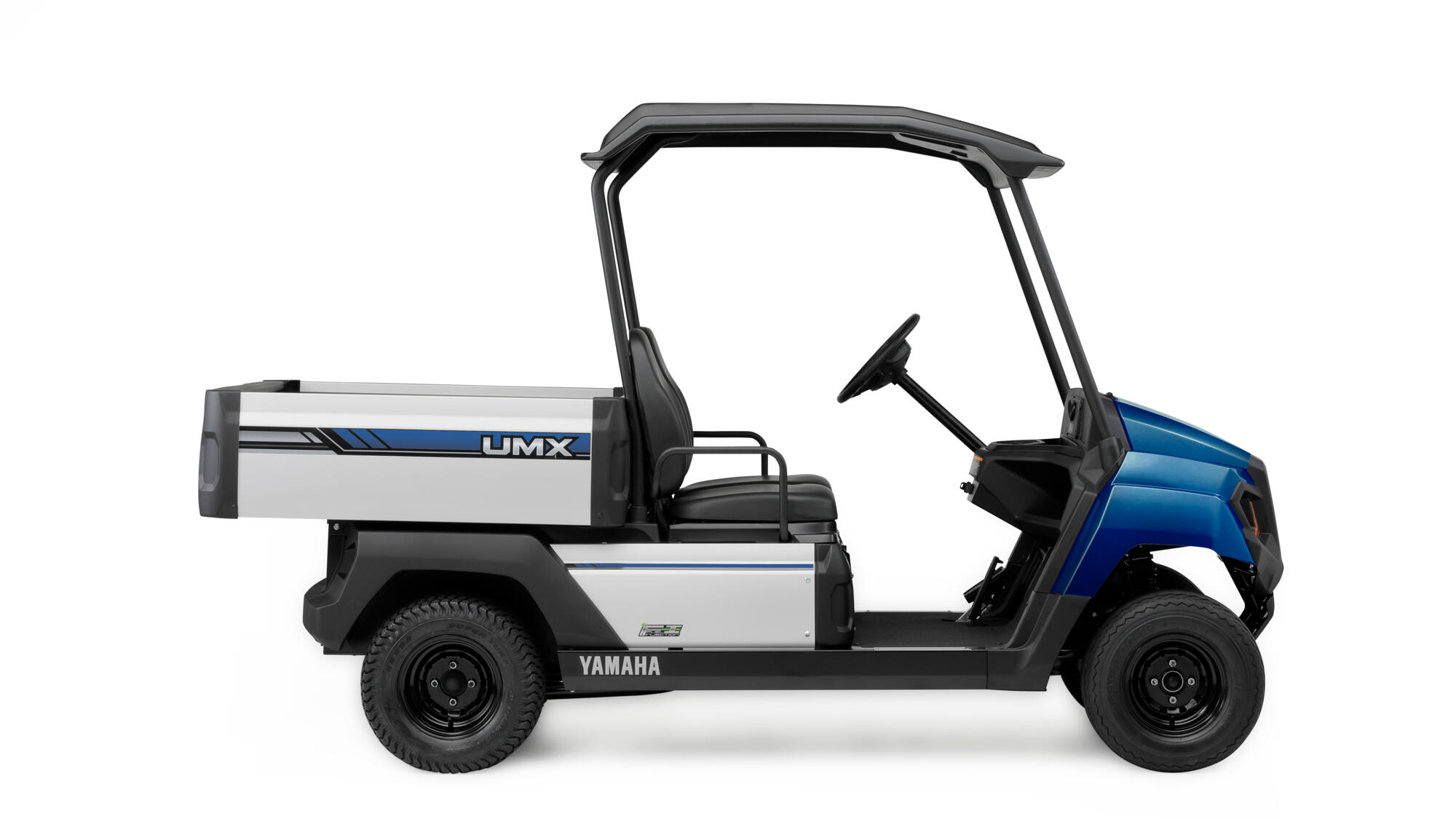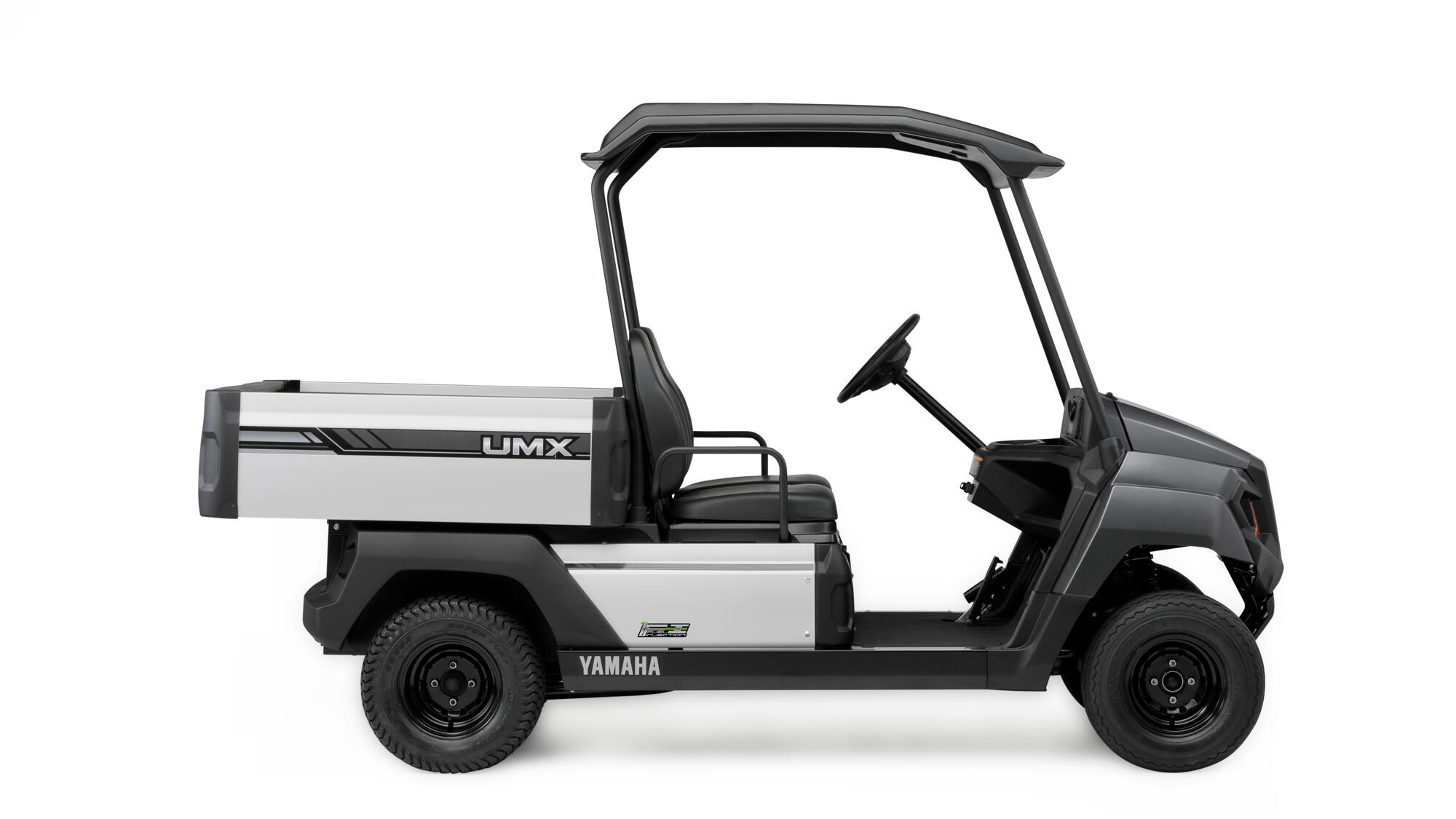 Már hozzáadta ezt a tartozékot. A mennyiséget bevásárlókosarában állíthatja be.
A terméket a rendszer hozzáadta a kosarához
This item is not compatible with the Yamaha you selected.
There are no required parts.