Better than ever!
Technical and aesthetic advances have been made for our premium model, so beauty is more than skin deep on this capable machine. The electro-magnetic auger clutch and smooth hydrostatic transmission - with single-lever control - and ECU-controlled Electric Track Turning system make it a breeze to operate, even in tight spots.
The YS1070T is friendly too – to you and your neighbours. The upgraded, Silent Body design, insulated engine enclosure and large muffler ensure quiet operation that makes snow-clearing a more relaxing and enjoyable job than ever before. What's more, it's heated up and ready to start work within around 90 seconds even on a cold morning.
Áttekintés
Massive snow-clearing performance – 60 tons per hour
Wide snow-clearing footprint – 72 cms
Powerful 2-stage blower - throws snow 17 metres!
Electrically assisted track turning system – smooth and easy
Fast engine heating system – even on a cold morning
Unique fuel draining feature for simpler summer storage
Yamaha 4-stroke OHV engine with electric start
Hydrostatic Transmission (HST) – a joy to drive
Tough rubber track drive - great grip and traction
Easy control of chute rotation - electric powered
2-step chute - plastic liner reduces snow build-up
Heavy duty steel 2-stage auger - for tough jobs
3-fokozatú gáz-rásegítéses marócsiga-magasság szabályozó rendszer
Állítható "Snow Jaw" kaparó
New shear bolts guard mechanism (only 2023 models)
Minden tulajdonság és műszaki adat
YS1070T
All Yamaha machines, from motorcycles and ATVs, to WaveRunner watercraft and outboard engines - to our legendary snowmobiles - are designed and engineered to make your life more relaxing and enjoyable. In the case of these hard-working snow throwers, our mission is to turn a chore into a pleasure!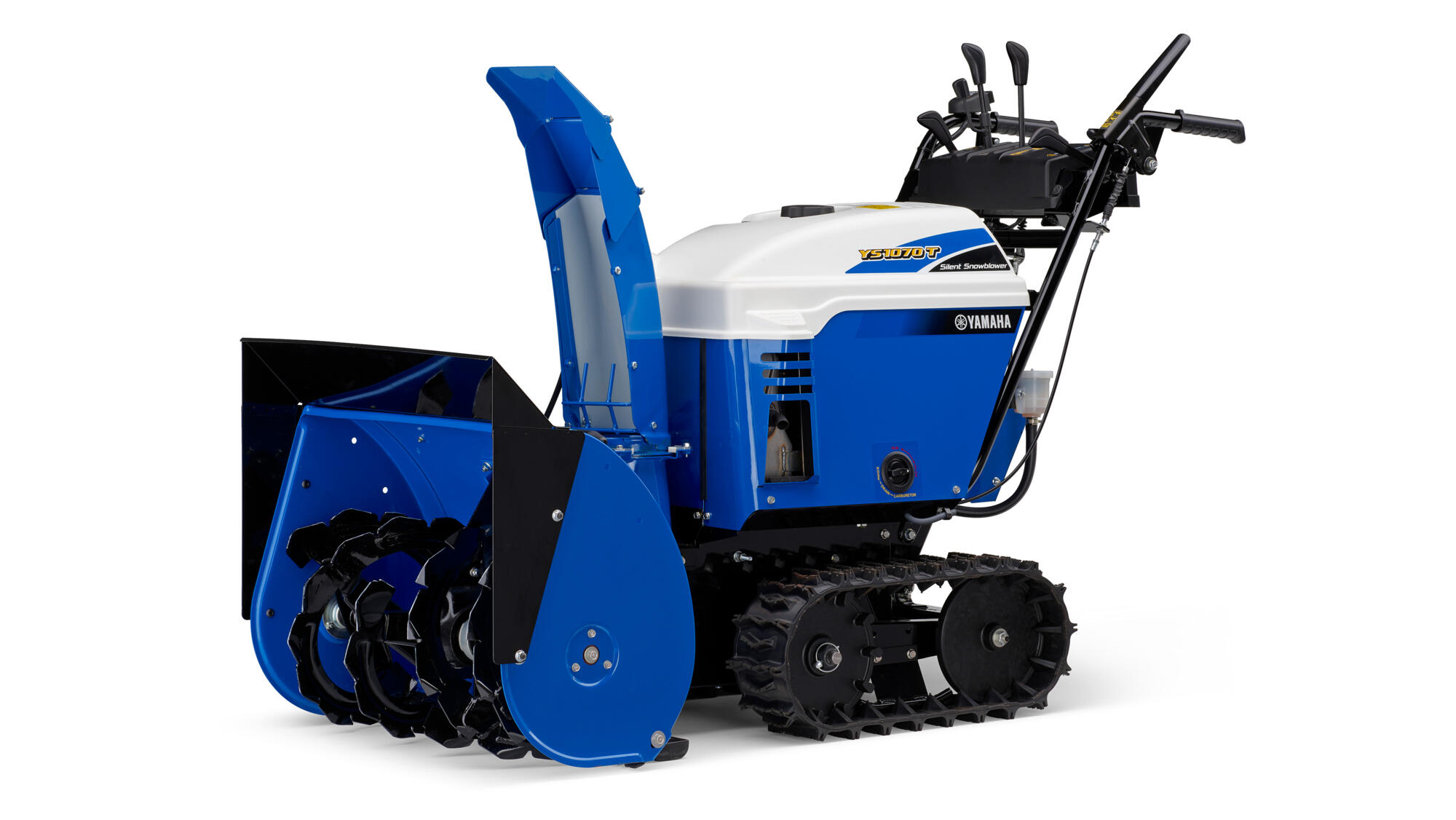 Már hozzáadta ezt a tartozékot. A mennyiséget bevásárlókosarában állíthatja be.
A terméket a rendszer hozzáadta a kosarához
This item is not compatible with the Yamaha you selected.
There are no required parts.