Sale
New
You have already added this item. You can adjust the quantity in your shopping cart.
Additional parts required
To mount this part on your you will need several parts. <br/> Would you also like to add these extra parts to your shopping cart?
Selected by you: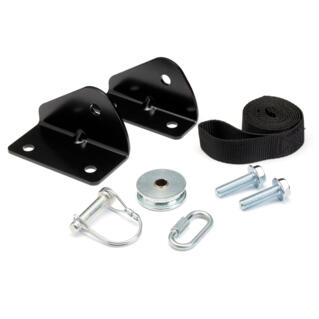 ProVantage Plough Pulley
atv-84526-00-00
Parts being added
Continue
The product has been added to your cart
This item is not compatible with the Yamaha you selected.
There are no required parts.
Product Details

The plough pulley provides a better control of plow blade while reducing the stress on the components.

Doubles the lifting advantage and slows down the blade movement.
Contributes to longer rope life.
Reducing load and bend over angle.
Will not work with the Power Pivot or a Power Lift.