Tricity 125
Who hasn't seen the tram doors closing right in front, or been uncomfortable in the fully packed metro? Don't feel helpless, take control of your time and start enjoying again the very best that urban life can offer!
Build your dream Tricity 125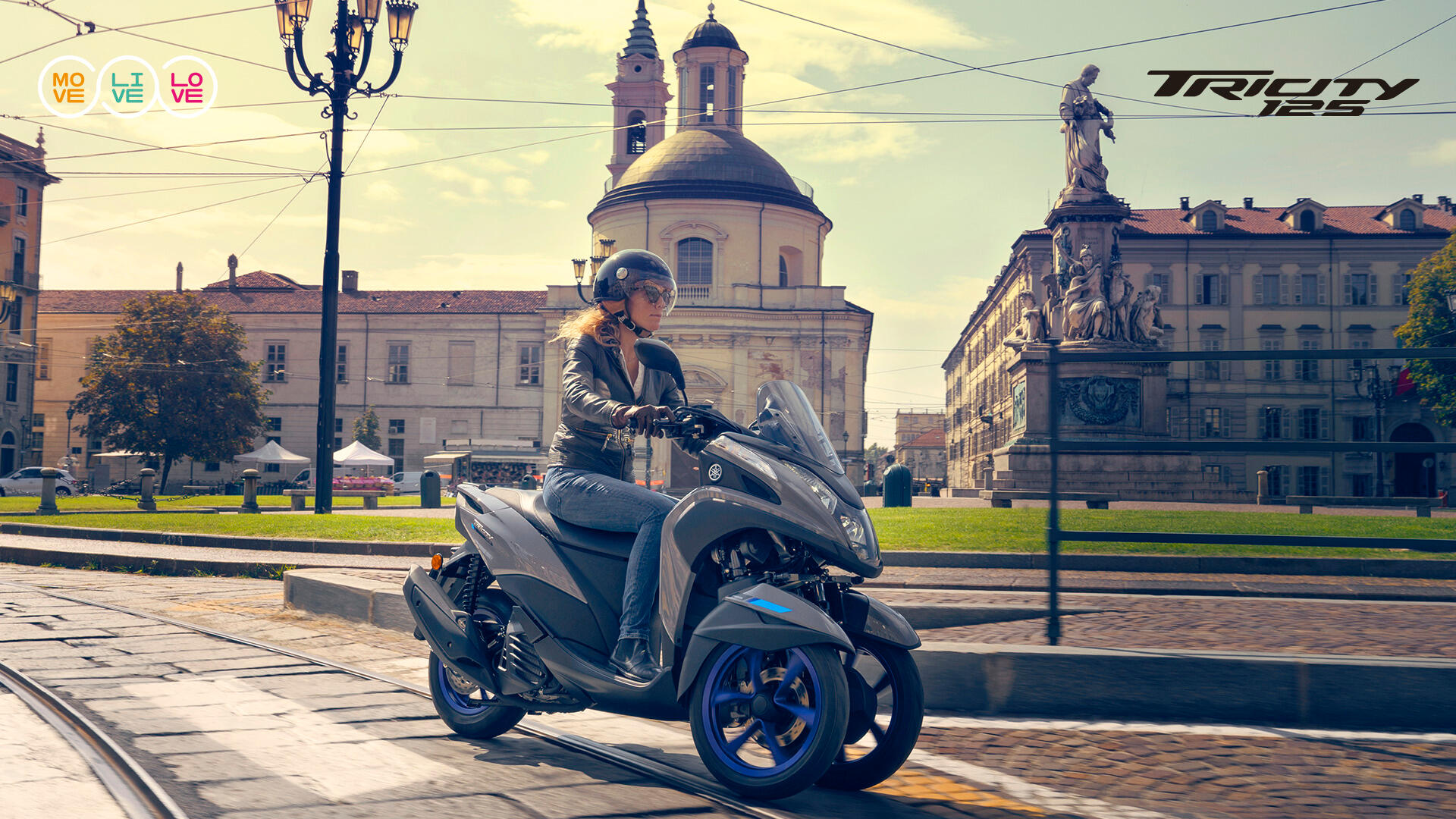 Love the way I move
Have fun rebuilding the city as it fits you, with the Yamaha Tricity 125. You'll immediately feel at ease thanks to the comfortable riding position and more confident on tramlines or cobblestones due to its 3-wheels.
Its efficient Blue Core 125cc engine gives plenty of acceleration and outstanding fuel economy - and with ABS and a Unified Braking System fitted as standard, the Yamaha Tricity 125 is the easiest and most enjoyable way to move in the city.
At a glance
Fashionable and affordable urban commuter
3 wheels for enhanced feeling of stability
Exclusive Leaning Multi Wheel (LMW) design
Closely spaced front wheels for agility in traffic
Aimed at new and existing scooter riders
Lightweight, compact and easy to handle
Smart and modern bodywork with plenty of storage
Unified Brake System (UBS) as standard equipment
Spacious riding position and comfortable seat
EURO4-compliant Blue Core 125cc liquid-cooled engine
Front and rear disc brakes equipped with ABS
Powerful and efficient LED headlight
Full Features & Techspecs