Tricity 125
Many of us are turning away from crowded public transport systems – and with rising fuel costs and urban road tolls, travelling by car is not always a realistic proposition. So there has never been a better time to see how the Tricity 125 can give you total freedom in your city.
Build your dream Tricity 125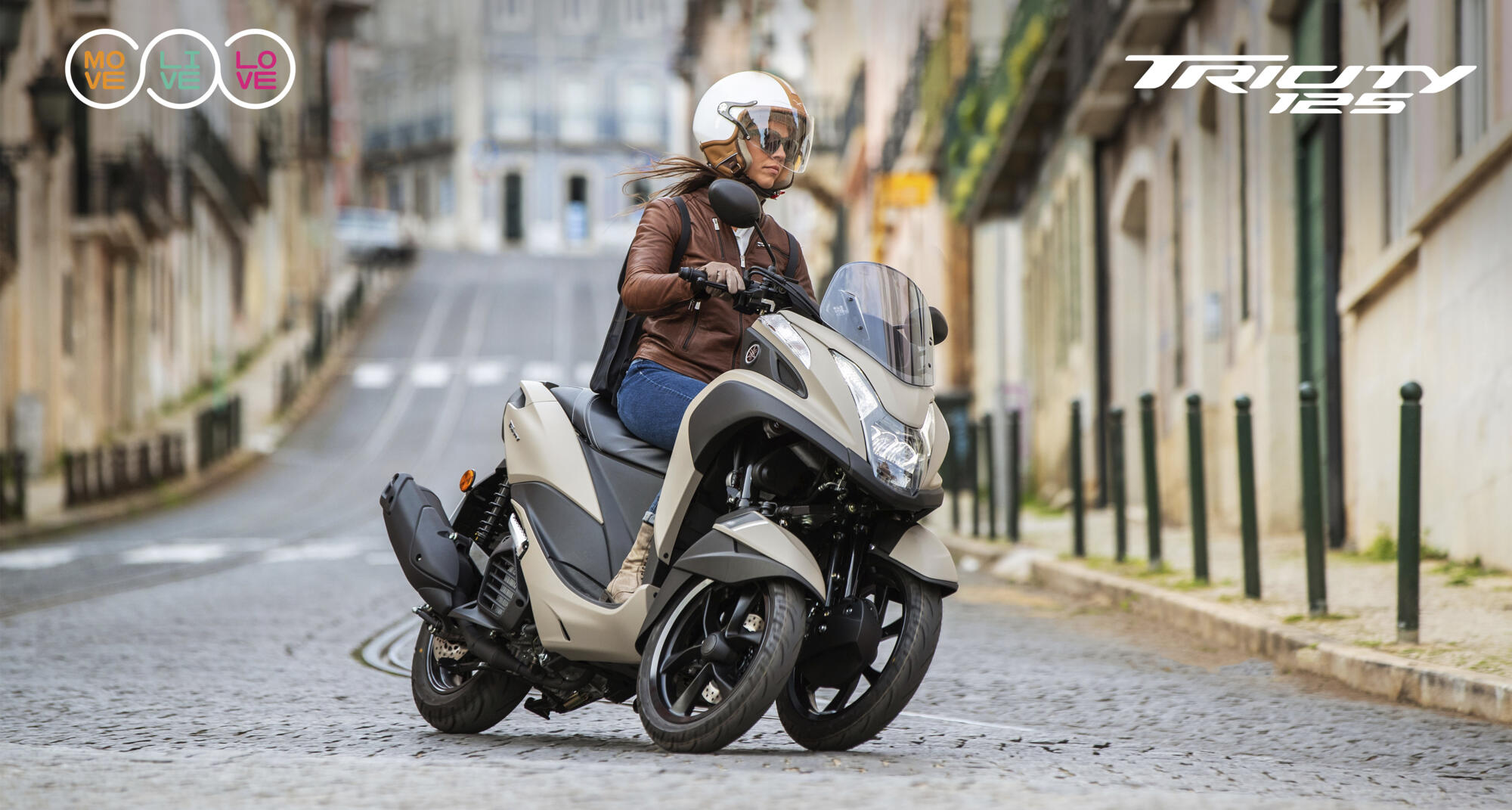 Love the way I move.
Driven by the latest EURO5 125cc Blue Core engine with a new Stop & Start system, this stylish 3-wheel scooter offers lively performance with impressive fuel economy. Its twin leaning front wheels give you increased feelings of stability and confidence when cornering – and because you can ride it on a B-license*, getting moving with Tricity 125 is easy! (*Limitations and restrictions may apply per country under applicable laws. Additionally, Yamaha recommends all riders to take a motorcycle training course before riding any two or three wheeled vehicles.)
Its new chassis with refined rear suspension and a larger footboard area ensure the highest levels of riding comfort – and with the new connected LCD instruments you can view real time notifications of incoming calls, social media, emails and texts by downloading Yamaha's free MyRide app. Tricity 125: Love the way I move.
At a glance
New EURO5 Blue Core 125cc engine
Optimized 3-wheel layout
New chassis for increased comfort
Start & Stop engine technology
Newly developed twin shock rear suspension
Front and rear disc brakes with optimized UBS
New LCD instruments with smartphone connectivity
New Smart Key keyless operation
Larger footboard area
LED headlight with broader beam
Underseat storage and front pocket
Full Features & Techspecs
Tricity 125
The Tricity 125 is so attractive to a wide range of customers because it is the only 3-wheel scooter in the 125cc class – making it the lightest and most agile urban mobility vehicle of its type. And this easy-to-use commuter is designed to instill a real sense of riding confidence and increased feelings of stability that make it ideal for everyone.
You have already added this item. You can adjust the quantity in your shopping cart.
The product has been added to your cart
This item is not compatible with the selected Yamaha model.
No additional parts are required.