Sale
Novi
Komplet za utrkivanje GYTR® razine 1 – trenutačna verzija MY19
Ovu si stavku već dodao. U svojoj košarici za kupnju možeš prilagoditi količinu.
Opcijski dijelovi
Više opcijskih dijelova je dostupno da bi lakše ugradili artikl na vaš . Želite li dodati navedene dijelove u košaricu?
Odabrani opcijski dijelovi: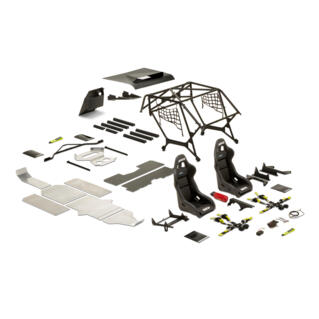 Komplet za utrkivanje GYTR® razine 1 – trenutačna verzija MY19
b5h-rally-kt-01
Opcijski dijelovi koji će biti dodani
Nastavi
Proizvod je dodan u tvoju košaricu
This item is not compatible with the Yamaha you selected.
There are no required parts.
Potražite svoj Yamaha model
Nema rezultata
Odaberi model
Nema rezultata
Select a Yamaha model to see if there are required parts.
NO_PARTS_FOR_SELECTED_UNIT
Odabrana Yamaha
{ "SOMETHING_WENT_WRONG": "Something went wrong. Please try again.", "Submit": "Podnijeti", "EMAIL": "e-pošta", "YME_ERROR": "Error", "YME_NOTIFY_ME_WHEN_I_CAN_BUY_IT": "Please notify me when this product(s) is available for purchase.", "YME_WE_WILL_EXCLUDE_YOUR_EMAIL_IN_3_MONTHS": "We will exclude your email from list in 3 months if the selected product variant is still out of stock.", "YME_YOUR_EMAIL_IS_SAVED": "Your email is saved", "YME_THANK_YOU_WE_WILL_INFORM_YOU": "Thank you! We will inform you when this item is available for buying.", "YME_EMAIL_FORMAT_IS_NOT_VALID": "Email format is not valid" }
Pojedinosti proizvoda

Komplet za utrkivanje 1 GYTR® (trenutačna verzija MY19) obuhvaća svu obveznu opremu koja se temelji na T4 propisima organizacije FIA (Fédération Internationale de l'Automobile) za UTV modele. Opremljen ovim kompletom, YXZ1000R pripravan je za natjecanje na većini natjecanja koje organiziraju Državne sportske vlasti i organizacija FIM. Zahvaljujući dizajnu koji se zasniva na pravilu "uključi i radi" nisu potrebni zavarivanje ili preinake podvozja. Uz potpune upute za sastavljanje, to omogućuje svakom trgovcu Yamahe SSV ili iskusnom mehaničaru da završi ugradnju za oko 16 sati. Komplet za utrkivanje GYTR otvara novi svijet reli utrka i pruža čvrsti temelj za dodatno poboljšanje vještina i značajki vozila, za vozače početnike i iskusne vozače. Ovaj komplet razine 1 razvijen je za modele koji imaju hladnjak postavljen na stražnjoj strani i prikladan je za modele koji dolaze nakon modela YXZ1000R, uključujući i model MY2019. Komplet sadrži:
Značajke

Sigurnosni kavez pričvršćen vijcima certificiran od strane organizacije FIA, s praškastim premazom u crnoj boji
Trkaća sjedala Sparco EVO izrađena od skaja koji se lagano čisti i prilagođeni nosači sjedala
Sigurnosni pojasevi sa 6 sigurnosnih točaka
Aluminijski krov i protupožarne stranice s praškastim premazom
Otvor za zrak postavljen na krovu radi boljeg hlađenja
Nosač za 2 rezervne gume
Električno upravljana glavna sklopka za isključivanje napajanja
Ožičenje s pločom za prekidače i kutijom za osigurače za dodatne značajke, pripremljeno za uključenje 7 dodatnih funkcija poput GPS-a, intercoma i svjetala. (nije uključeno)
Prilagođena veličina mreža za prozore radi savršenog pristajanja
Prednji i stražnji štitnici od blata
Komplet aluminijske zaštitne ploče debljine 4 mm
Komplet zaštitne ploče debljine 6 mm za zaštitu područja spremnika za gorivo
Čelični tunel pogonske osovine
Točke ta vuču na prednjoj i stražnjoj strani
Rezači sigurnosnih pojaseva
Obloga sigurnosnog kaveza
Ručno upravljan protupožarni uređaj (u skladu sa standardom FIA 8865-2015)
Podrobne upute za sastavljanje, uključujući predloške
Nadzorna ploča suvozača
Stražnje gornje LED sigurnosno svjetlo
Obvezne sigurnosne naljepnice organizacije FIA