Male veličine, ali pružaju veliku zabavu.
Sigurnost vam je na prvom mjestu, a novi model YFZ50 sadrži niz funkcija koje roditeljima omogućuje visoku razinu kontrole. Brzina se može ograničiti vijkom blokade i prekidačem za ograničenje broja okretaja, a sigurnosnom uzicom koja je povezana sa sklopkom za potezanje možete odmah isključiti agregat.
Jednostavan za upotrebu, zabavne vožnje i jednostavan za održavati; model Yamaha YFZ50 pravi je odabir za odgovorne osobe, a svojim racer stilom inspiriranim modelom YFZ450R, ovo mini ATV vozilo želi svako dijete!
Kratki pregled
Kompaktno i okretno vozilo ATV za djecu od 6 do 9 godina
Jednostavne upotrebe, zabavan za vožnju i jednostavno održavanje
Savršen za početnike koji prvi put voze vozilo ATV
Kvaliteta, pouzdanost i potpora Yamaha
Vijak za blokadu gasa kojim upravljaju roditelji
Graničnik s prekidačem kojim ograničavate maksimalnu brzinu agregata
Sigurnosna uzica s otvorom za potpuni roditeljski nadzor
Stil inspiriran sportskim modelom YFZ450R
4-taktni motor od 49 ccm hlađen zrakom i jednostavan za održavanje
Glatko ubrzavanje zahvaljujući automatskom CVT prijenosom s V-remenom
Poluge za kočenje postavljene na ručke
Električno pokretanje i sustav pogona nožnom pedalom
Ukupne značajke i tehničke specifikacije
YFZ50
U tvrtku Yamaha poznati smo po izgradnji nekih od najuspješnijih sportskih vozila ATV i vozila ATV za slobodne aktivnosti, a novim modelom za početnike od 6 do 9 godina života i najmlađi članovi će osjetiti uzbuđenje.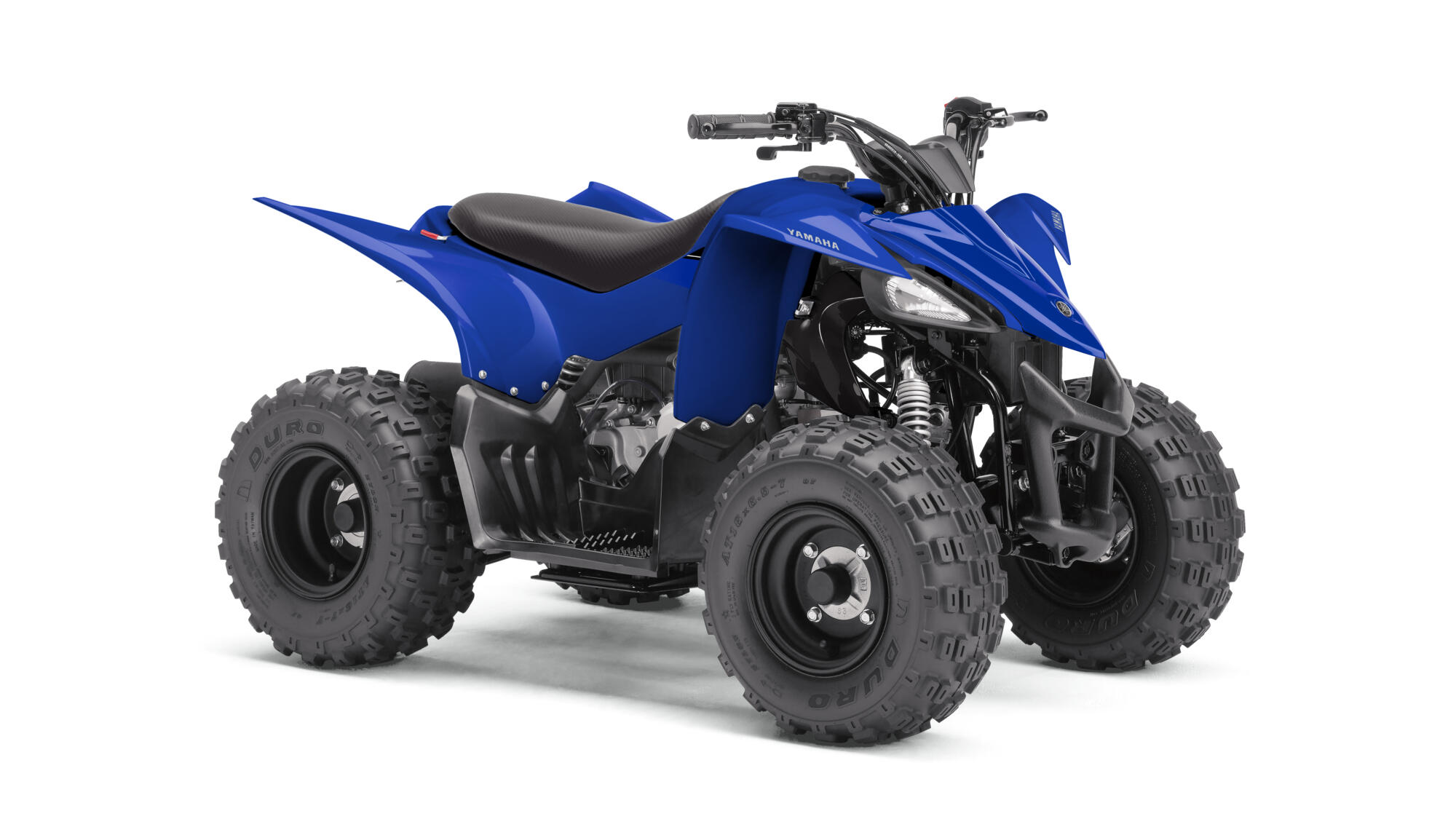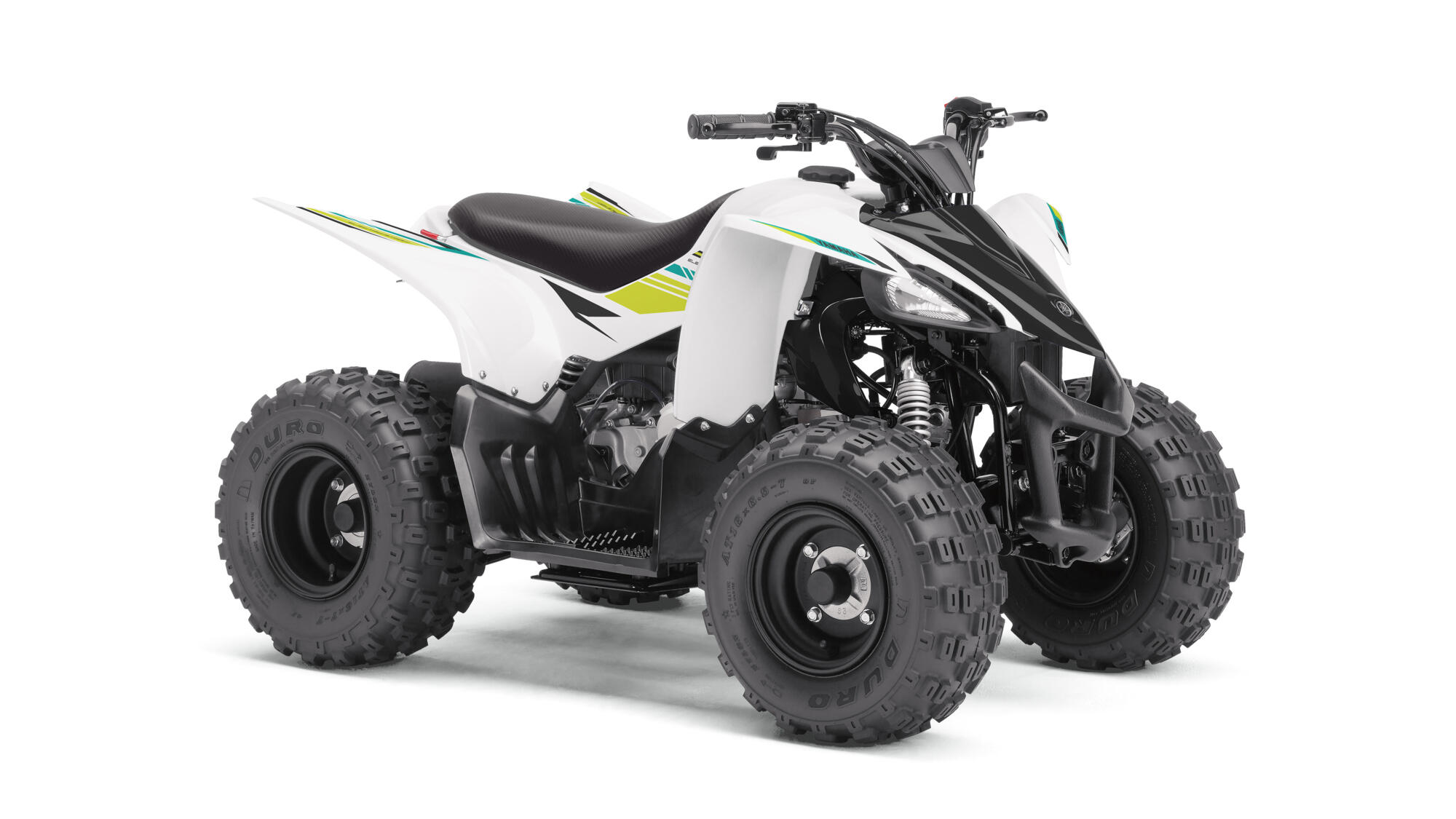 Ovu si stavku već dodao. U svojoj košarici za kupnju možeš prilagoditi količinu.
Proizvod je dodan u tvoju košaricu
This item is not compatible with the Yamaha you selected.
There are no required parts.