Čari rada.
Zahvaljujući praktičnoj tehnologiji, iznimnoj izdržljivosti i Yamahinoj pouzdanosti, modelom Kodiak 450 EPS možete savladati najteže zadatke na najzahtjevnijim terenima. Pogonski sustav On Command najbolji je u industriji i pritiskom gumba omogućuje besprijekorni prijelaz između pogona 2WD i 4WD, a automatski mjenjač Ultramatic svaki zadatak čini lakšim i ugodnijim.
Po pitanju udobnosti i praktičnosti jednostavno nema konkurenciju! Nakon dovršetka posla ovaj svestrani ATV donosi novu dimenziju u vaše dragocjeno slobodno vrijeme.
Kratki pregled
Svestrani i praktični radni ATV srednje veličine
Električni servoupravljač za udobnost i pouzdanost tijekom cijeloga dana
Konstruirani za rad i odmor
Vrhunska Yamahina kvaliteta i isplativost
4-taktni agregat od 421 ccm velikog okretnog momenta
Ekonomično i pouzdano elektroničko ubrizgavanje goriva
Kompaktan oblik oklopa s mnogo prostora u vožnji
Ovjes dugog hoda s plinskim amortizerima
Pogonski sustav s gumbom On Command 2WD / 4WD
Automatski CVT prijenos Ultramatic
Kapacitet nosača od 120 kg i kapacitet vuče od 600 kg
WARN VRX 25 Winch
Yamaha nudi mogućnosti homologacije kategorije "T", pa se za provjeru pojedinosti obratite lokalnom trgovcu.
Ukupne značajke i tehničke specifikacije
Kodiak 450 EPS
Zahvaljujući čvrstoj šasiji i agregatu visokog zakretnog momenta, model Kodiak 450 EPS neumoran je radnik koji na nosačima prenosi 120 kg – ili vuče do 600 kg – i prevozeći alat, namirnice ili opremu, omogućuje savladavanje ekstremnih terena.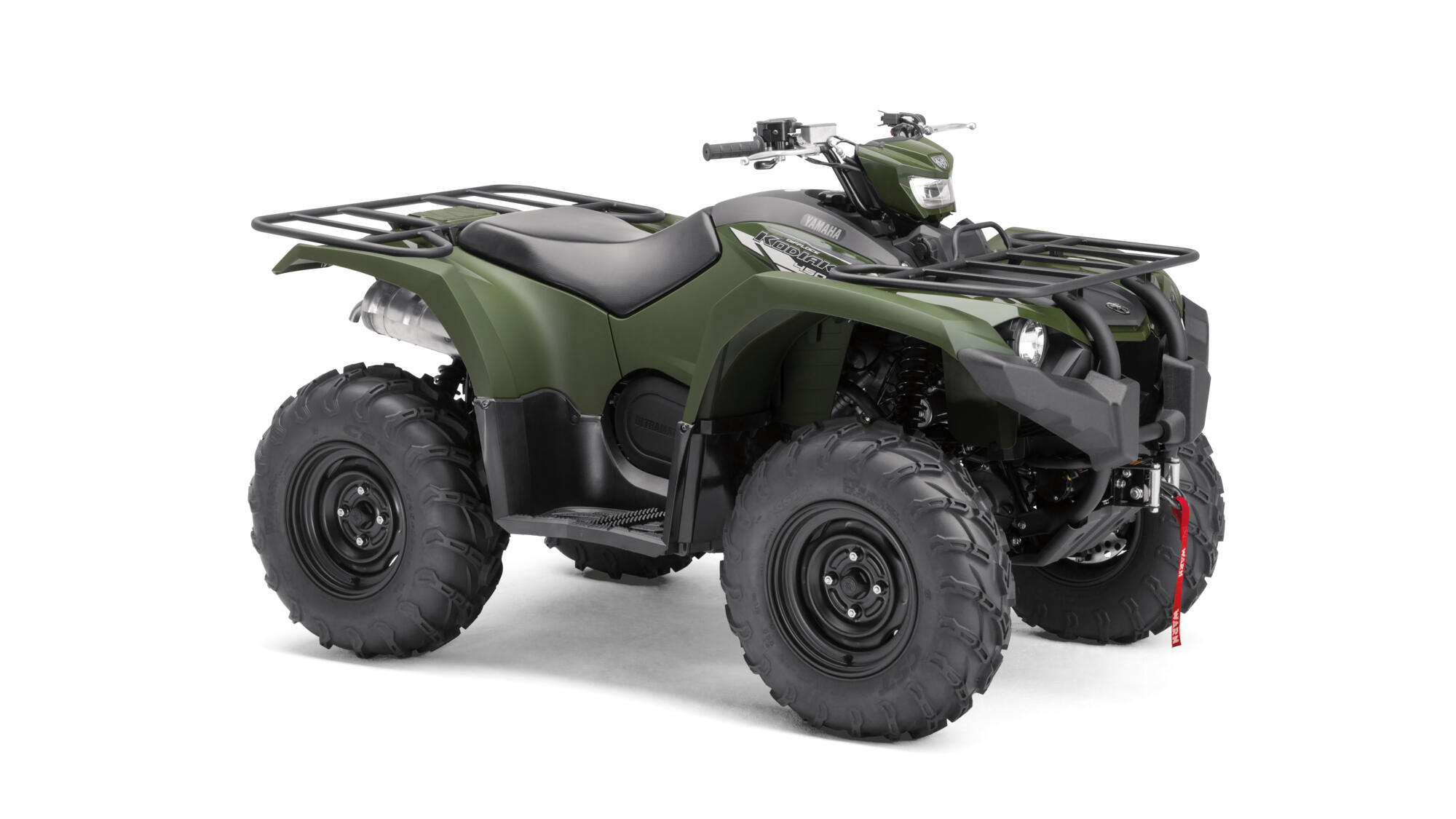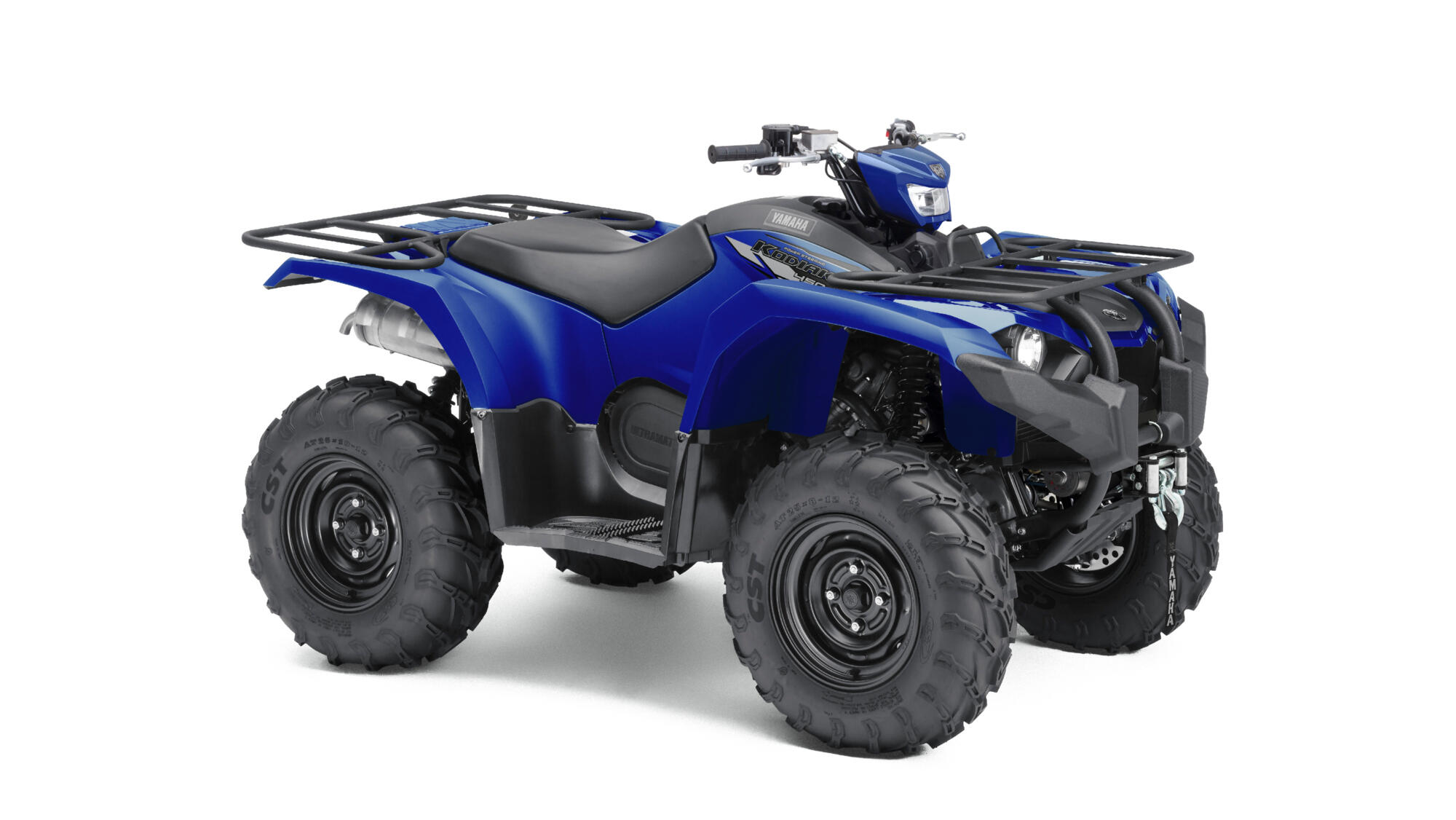 Ovu si stavku već dodao. U svojoj košarici za kupnju možeš prilagoditi količinu.
Proizvod je dodan u tvoju košaricu
This item is not compatible with the Yamaha you selected.
There are no required parts.