Sale
Novi
Ovu si stavku već dodao. U svojoj košarici za kupnju možeš prilagoditi količinu.
Potrebni dodatni dijelovi
Da bi ugradili sljedeće na vaš Kodiak 700 EPS Alu SE potrebni su sljedeći dijelovi. Želite li dodati potrebne dijelove u košaricu?
Odabrali ste: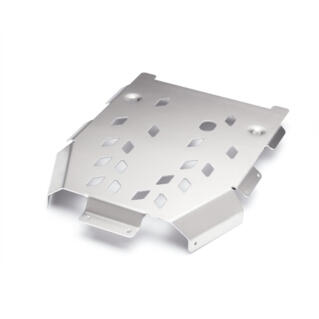 Srednja ploča branika
atv-3b400-00-15
Dijelovi koji će biti dodani
Nastavi
Proizvod je dodan u tvoju košaricu
This item is not compatible with the Yamaha you selected.
There are no required parts.
Pojedinosti proizvoda

Izdržljiva zaštita od udaraca, visokog raslinja ili kamenja na putu.

Napravljena od laganog poliranog aluminija
Zamjenjuje osnovnu srednju ploču za lijep izgled
Napravljena od poliranog aluminija 5052
Kombinirajte s dodatnim prednjim ili stražnjim pločama branika za dodatnu zaštitu