UMX AC. Obavite posao – nečujno!
Srce mu je motor od 5,0 kW koji nije samo tiši i bolji za okoliš, nego ima i dobar raspon te se jednostavno ukopčava u napajanje i puni. Stoga pruža uglađenu i fleksibilnu snagu koja će vas odvesti baš svugdje u parku, ljetovalištu, na golf igralištu, farmi, u zračnoj luci, tvornici... samo odaberite smjer i krenite.
Dva ergonomski oblikovana pojedinačna sjedala i sustav promjenjive stope ovjesa vozaču pružaju visoki standard udobnosti, što pruža veliki užitak pri radu ovim tihim, uglađenim, udobnim i laganim gospodarskim vozilom – a ono je za vas spremno naporno raditi, gotovo nečujno, 24 sata na dan svih 7 dana u tjednu.
Kratki pregled
Lagano vozilo za komunalne radove i radove održavanja
Čvrst, elegantan i kompaktni dizajn
Aluminijski teretni prostor sa stražnjim vratima koja se otvaraju jednim dodirom
Dva odvojena sjedala sa središnjom konzolom
Snažni električni motor od 5,0 kW
29-litarski prednji spremnik – otvaranje jednim dodirom
Ploča za zaštitu podvozja u situacijama uobičajene terenske vožnje
Široke gume za udobnost na cesti i izvan nje
Snažne jedinice LED osvjetljenja u obliku reflektora
Ukupne značajke i tehničke specifikacije
UMX AC
Neovisno o tome je li odabran za veliki gospodarski posjed ili jednostavno za pomaganje u svakodnevnom obavljanju posla na manjem posjedu ili farmi, UMX AC savršen je radni konj. Tiha narav i uglađeno jednostavno upravljanje čini ga savršenim izborom.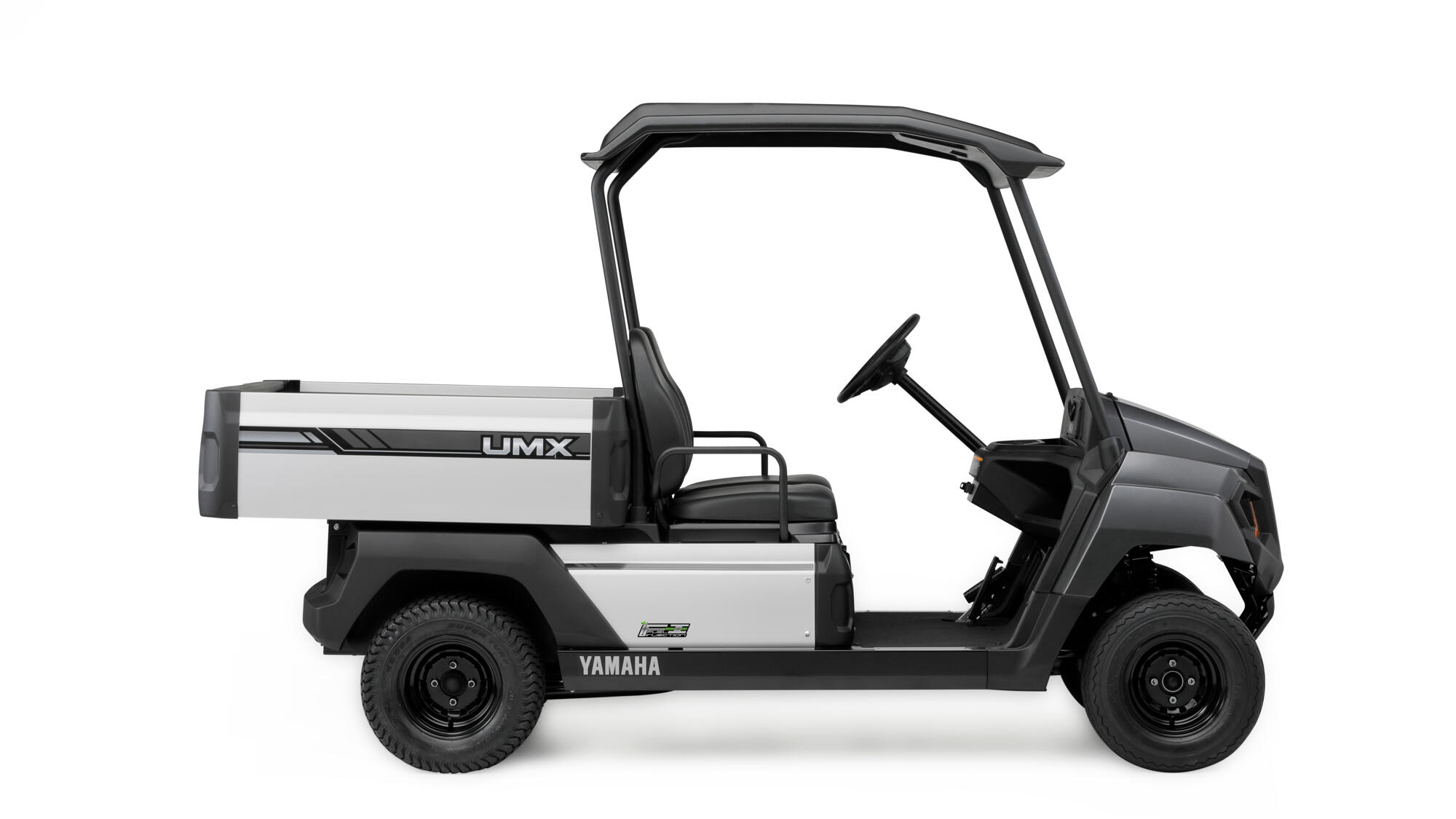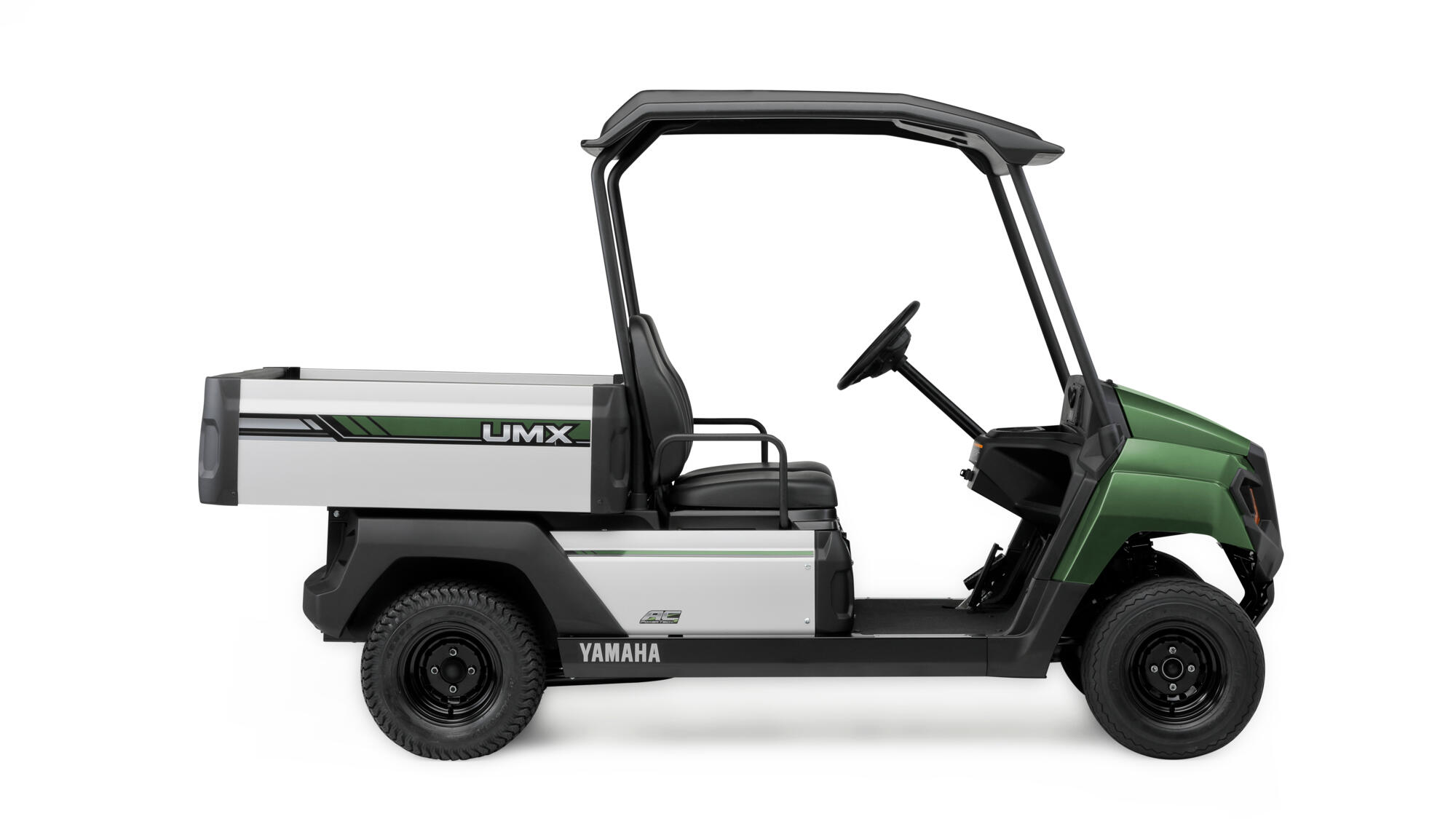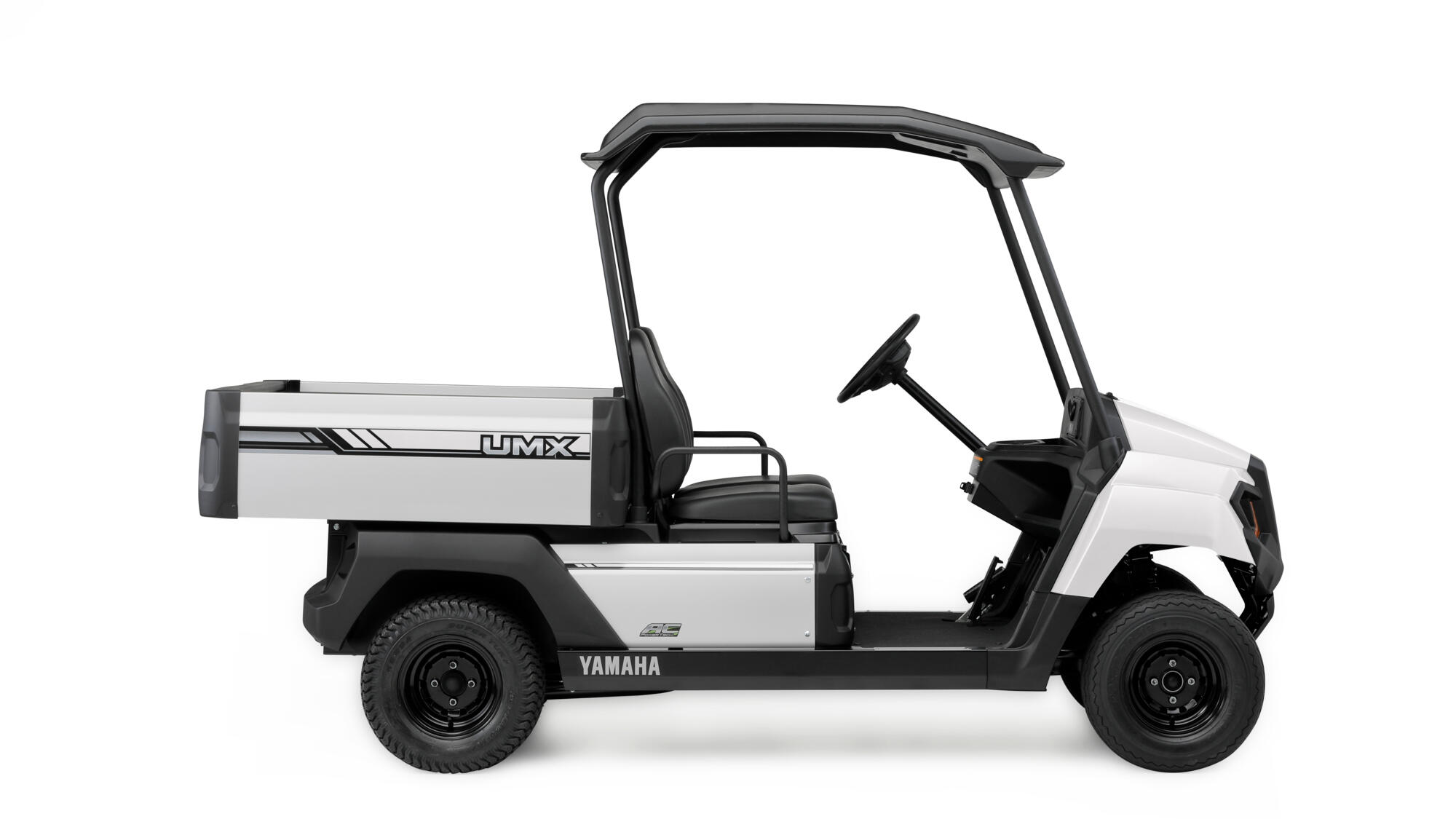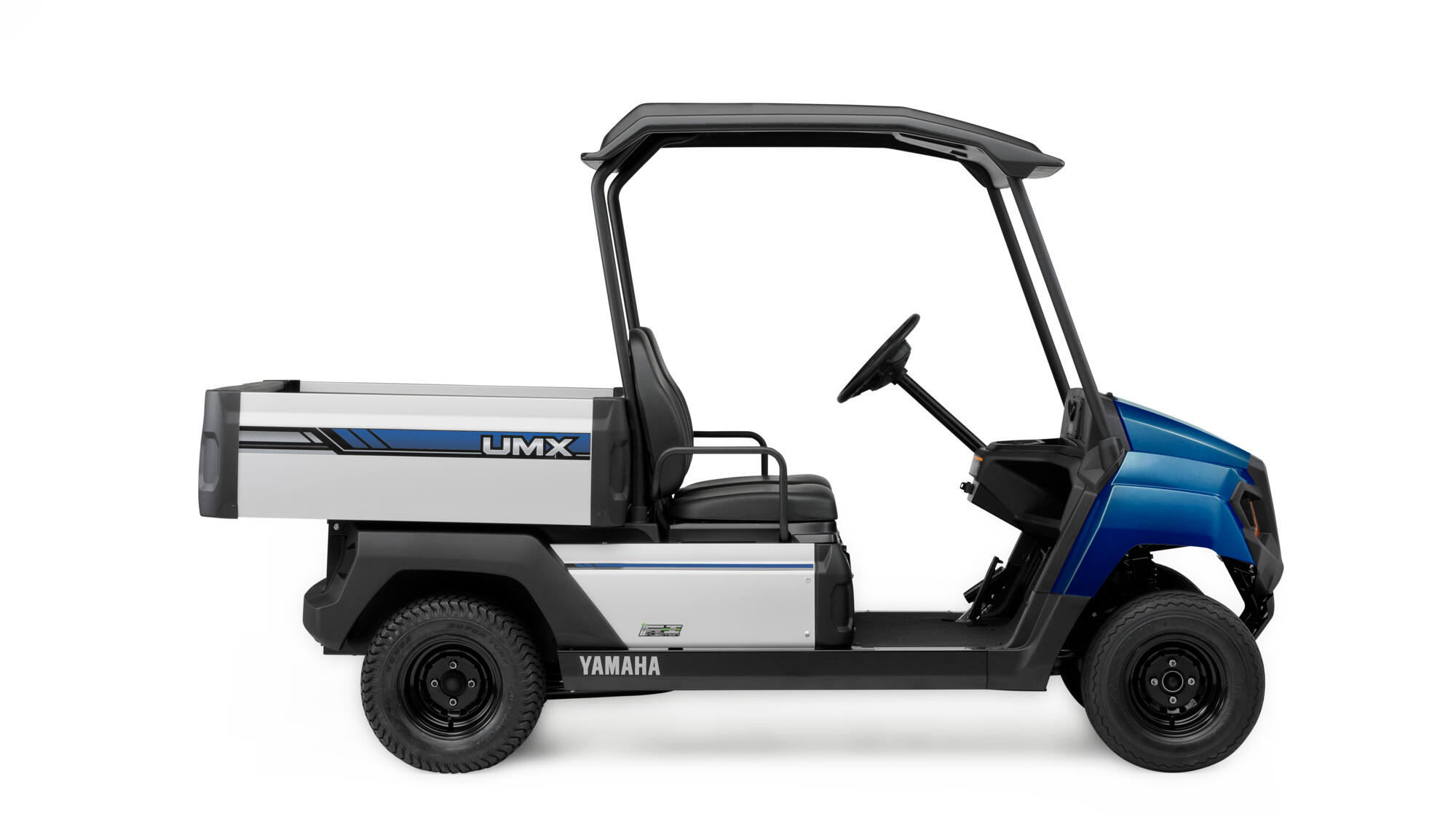 Ovu si stavku već dodao. U svojoj košarici za kupnju možeš prilagoditi količinu.
Proizvod je dodan u tvoju košaricu
Ovaj proizvod nije kompatibilan sa odabranim Yamaha modelom.
Nema traženih proizvoda.
Redirecting. Please wait until you are redirected to the website of the official Yamaha Motor Swiss distributor, hostettler ag.
To finalise your purchase, you will be redirected to the Yamaha Motor website of the official Swiss distributor, hostettler ag. Would you like to proceed?