Concierge-A 4 Passenger
Driven by a clean, quiet and economical EFI 4-stroke engine, the Concierge is the ideal local transport solution. And whether you're a major resort or a private hospitality operation, the Yamaha Concierge is designed to enhance your reputation by offering a first class customer transport solution.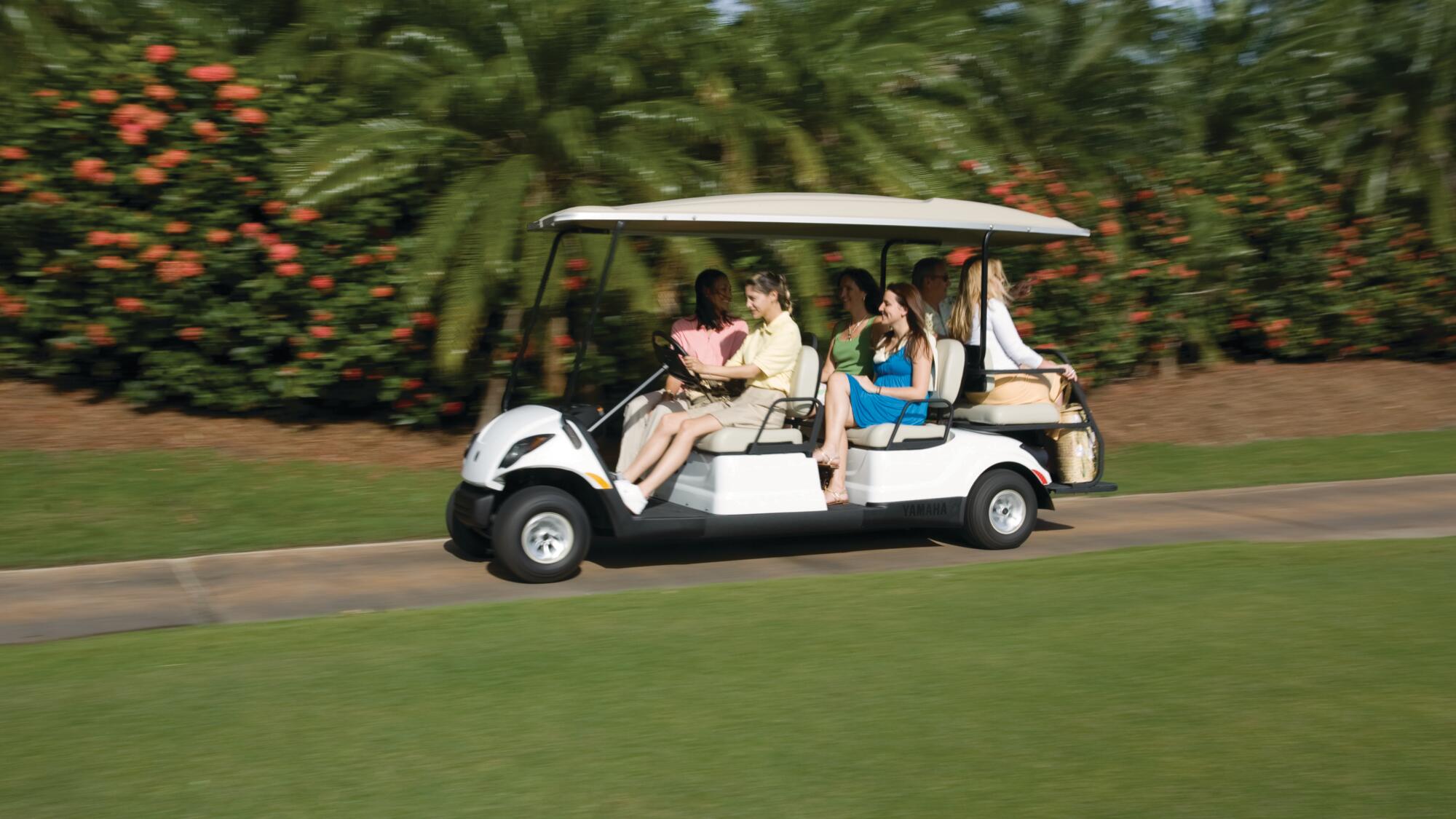 Ultimate customer satisfaction
With its luxurious seating for 4 and gleaming white bodywork, the stylish Concierge ensures that your customers will be transported in style to their destination.
In today's highly competitive connected business environment, this high-end Yamaha hospitality vehicle is ready to deliver the ultimate customer satisfaction every time.
At a glance
Luxurious 4-seat customer transportation
Quiet-running low-emission 357cc EFI engine
Widest bench seats in the class
Sculpted seats with generous legroom
8.5kW/11.4 HP power output for strong performance
Tru-Trak II™ independent front strut suspension
Headlights and tail lights
Comfortable, safe and convenient guest transport
Automotive-style dashboard
Light and strong HybriCore™ chassis
Low maintenance design and easy clean bodywork
Exclusive Yamaha Genius diagnostics
Full Features & Techspecs
Concierge-A 4 Passenger
At Yamaha we've used our unrivalled technical expertise in Golf Car design to build the latest generation of local transport vehicles that cater for a wide variety of business and private users.