Color and details depicted in the images may vary.
Lagan, kompaktan i čvrst
YAM 270 TAf kompaktan je, no moćan i pruža ista otporna svojstva držanja mora kao i veći modeli iz asortimana. Iznimno lagana konstrukcija omogućuje vam da ga s lakoćom izvadite iz vode. Lako se može pohraniti na većem plovilu ili kod kuće.
Upravljanje je jednostavno – s krutim aluminijskim trupom i kobilicom V-oblika – a možete birati između čvrstih aluminijskih vesala s lako složivim spojnicama za cijevi i čvrstim blokadama za veslanje ili postavljanje vanbrodskog motora tvrtke Yamaha svjetske klase, poznatog po uglađenim performansama, ekonomičnosti i elegantnoj pouzdanosti.
Kratki pregled
Idealno pomoćno ili malo obiteljsko plovilo
Savršeno se uklapa s Yamahinim vanbrodskim motorom do 8 KS
Kruti aluminijski trup za udobnost i stabilnost
Trup V oblika za poboljšano "držanje" mora
Jednostavno rukovanje i odlična upravljivost
Lagana i snažna aluminijska vesla s lako složivim spojnicama
Ojačana krma za Yamahin vanbrodski motor
Uključena pumpa za zrak za brzo postavljanje i odlazak
Ukupne značajke i tehničke specifikacije
YAM 270TAf
Uskočite u model YAM 270 TAf i pridružite se tisućama sretnih vlasnika koji krstare lukama, marinama i unutarnjim vodama Europe. Poznat po stabilnosti i mogućnosti "držanja" mora, u kombinaciji s kompaktnom veličinom, ovaj model na napuhavanje YAM pomaže ljudima lakše izaći na vodu – i više se zabaviti.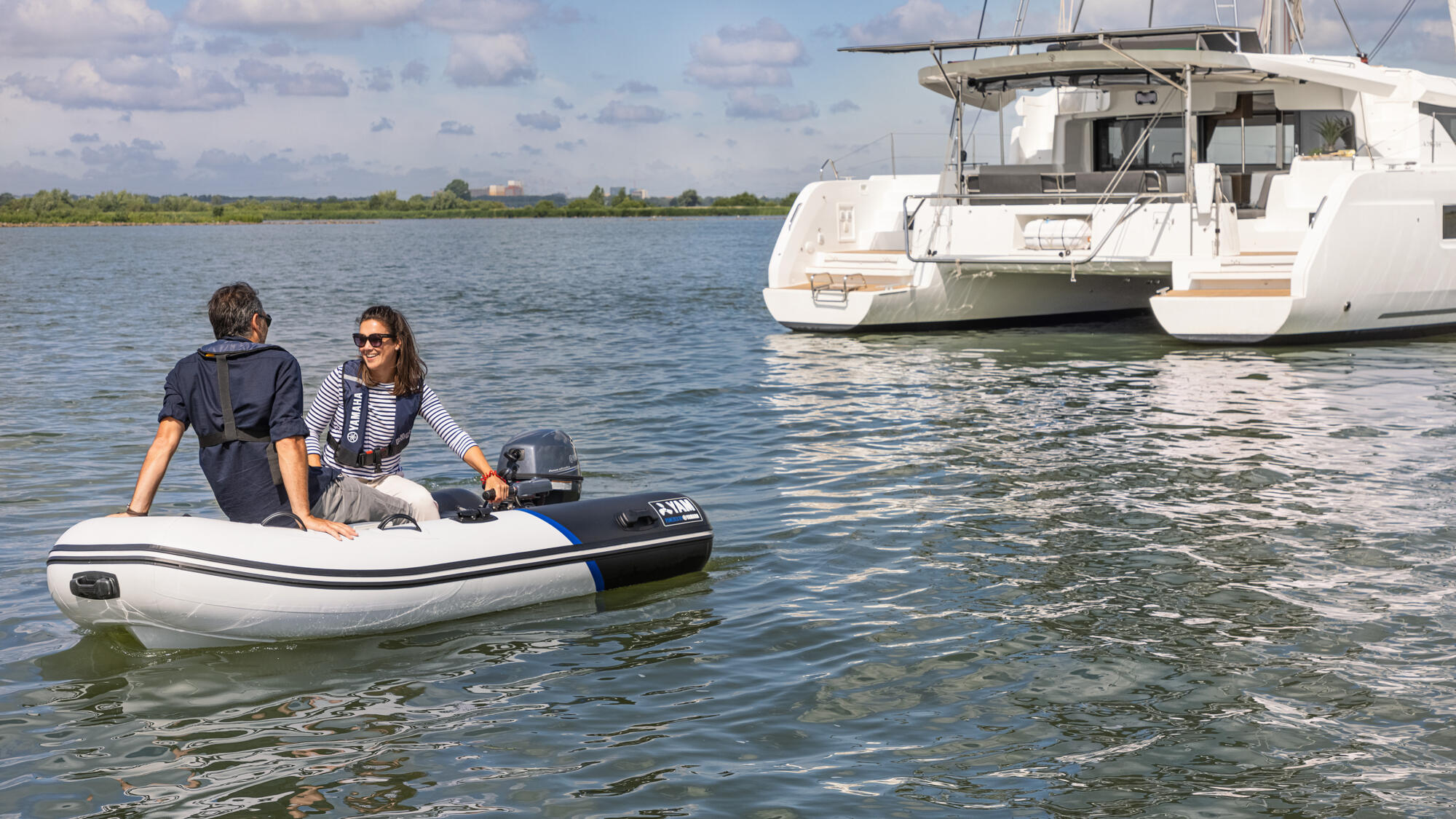 Ovu si stavku već dodao. U svojoj košarici za kupnju možeš prilagoditi količinu.
Proizvod je dodan u tvoju košaricu
Ovaj proizvod nije kompatibilan sa odabranim Yamaha modelom.
Nema traženih proizvoda.