Sale
Novi
Ovu si stavku već dodao. U svojoj košarici za kupnju možeš prilagoditi količinu.
Potrebni dodatni dijelovi
Da bi ugradili sljedeće na vaš Ténéré 700 Rally Edition potrebni su sljedeći dijelovi. Želite li dodati potrebne dijelove u košaricu?
Odabrali ste: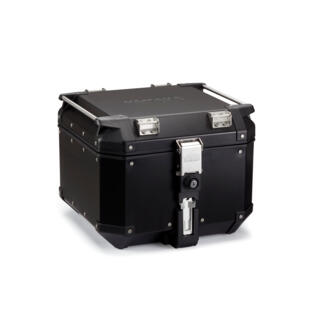 Aluminijski top kofer
23p-ftcal-bl-00
Dijelovi koji će biti dodani
Nastavi
Proizvod je dodan u tvoju košaricu
This item is not compatible with the Yamaha you selected.
There are no required parts.
{ "SOMETHING_WENT_WRONG": "Something went wrong. Please try again.", "Submit": "Podnijeti", "EMAIL": "E-pošta", "YME_ERROR": "Error", "YME_NOTIFY_ME_WHEN_I_CAN_BUY_IT": "Please notify me when this product(s) is available for purchase.", "YME_WE_WILL_EXCLUDE_YOUR_EMAIL_IN_3_MONTHS": "Your Email will be excluded from the list in 3 months if the selected product variant is still out of stock.", "YME_YOUR_EMAIL_IS_SAVED": "Your Email is saved", "YME_THANK_YOU_WE_WILL_INFORM_YOU": "Thank you! We will inform you when this item is available for purchase.", "YME_EMAIL_FORMAT_IS_NOT_VALID": "The Email format is incorrect" }
Pojedinosti proizvoda

Gornji spremnik zapremine 42 l
Značajke

Dovoljna zapremina za spremanje jedne integralne ili jedne modularne kacige
Zapremina 42 l, maks. nosivost 10 kg
Mogućnost ugradnje cilindra za ključ kojim upravlja zajednički ključ
Četiri zatezača za pričvršćivanje na poklopcu
Uključujući i mekanu unutarnju podnicu koja ublažava udarce
Dovoljno uska da omogući potpuno otvaranje poklopaca bočnih spremnika
Dostupno u aluminijskoj ili crnoj boji