Sale
Novi
Ovu si stavku već dodao. U svojoj košarici za kupnju možeš prilagoditi količinu.
Potrebni dodatni dijelovi
Da bi ugradili sljedeće na vaš PW50 potrebni su sljedeći dijelovi. Želite li dodati potrebne dijelove u košaricu?
Odabrali ste: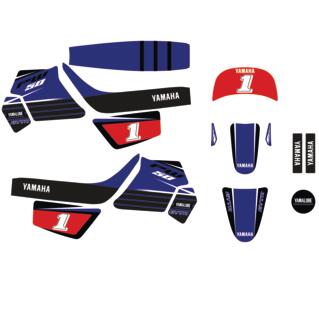 Komplet naljepnica PW50
2sa-pgf42-40-40
Dijelovi koji će biti dodani
Nastavi
Proizvod je dodan u tvoju košaricu
This item is not compatible with the Yamaha you selected.
There are no required parts.
Pojedinosti proizvoda

Komplet naljepnica koje modelu PW50 daju potpuno drugačiji izgled i štite vaš motocikl.

Daje vašem motociklu izgled tvorničkog trkaćeg modela
Sadrži naljepnice za prednji kraj, spremnik, blatobrane, prednju vilicu i pomični krak stražnje vilice
Dolazi s pločom broj 1 crvene boje
Uključuje logotipe GYTR® i Yamalube
Visokokvalitetan dizajn
Jednostavno se apliciraju