Sale
Novi
Ovu si stavku već dodao. U svojoj košarici za kupnju možeš prilagoditi količinu.
Potrebni dodatni dijelovi
Da bi ugradili sljedeće na vaš MT-03 potrebni su sljedeći dijelovi. Želite li dodati potrebne dijelove u košaricu?
Odabrali ste: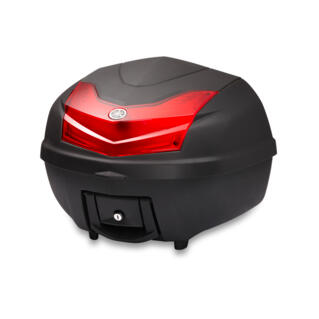 Top kofer City od 39 l
52s-f84a8-00-00
Dijelovi koji će biti dodani
Nastavi
Proizvod je dodan u tvoju košaricu
This item is not compatible with the Yamaha you selected.
There are no required parts.
Pojedinosti proizvoda

Kvalitetan gornji kofer za dodatni prostor za prtljagu/pohranu na vašoj Yamahi.

Exclusively designed for Yamaha Motor by ELM Design Europe
Can hold a (full face) helmet or riding gear
Available in Matt Black case with lid panel in a fixed number of unit matching colours
Whenever desired, you can swap the lid panel into a colour of your own taste
Combine it with the optional 39L Top Case Inner Bag and 39L Top Case Passenger Backrest and comfort is all yours