Pojačajte doživljaj
Opremljen nizom ekskluzivnih značajki koje nude poboljšane mogućnosti na dugim relacijama s poboljšanim sportskim svojstvima i visokom razinom udobnosti za vozača, Tracer 900GT kao vrhunac ponude, vodi Yamahin pobjednički koncept na sljedeću razinu turneje.
Opremljen podesivim ovjesom, tvrdim koferima i TFT instrumentima u boji, kao i sustavom Quick Shifter, tempomatom i s još mnogo toga, Tracer 900GT Yamahina je vrhunska 3-cilindarska sportska krstarica.
Kratki pregled
Maksimalna udobnost, tempomat i grijane ručke
Quick Shifter za glatki prijelaz u više stupnjeve prijenosa
Instrumenti u boji s tehnologijom tranzistora tankog filma (TFT)
Obojani bočni spremnici standardna su oprema
Prerađen i visoko kvalitetan dizajn oklopa
Jednostavna ergonomija i dobra zaštita od vjetra
Visoka razina udobnosti za vozača i suputnika
Kompaktan i lagan 3-cilindrični agregat od 847 ccm
Uzak i lagan aluminijski lijevani okvir
Pomoćna i klizna spojka (A&S), D-MOD, TCS, ABS
Spremnik goriva velike zapremine od 18 litara za duga putovanja
Glavna nogara dio je standardne opreme
Ukupne značajke i tehničke specifikacije
Tracer 900 GT
Tracer 900GT namijenjen je vozačima poput vas koji traže vrh ponude sportskih krstarica za vrhunski doživljaj putovanja.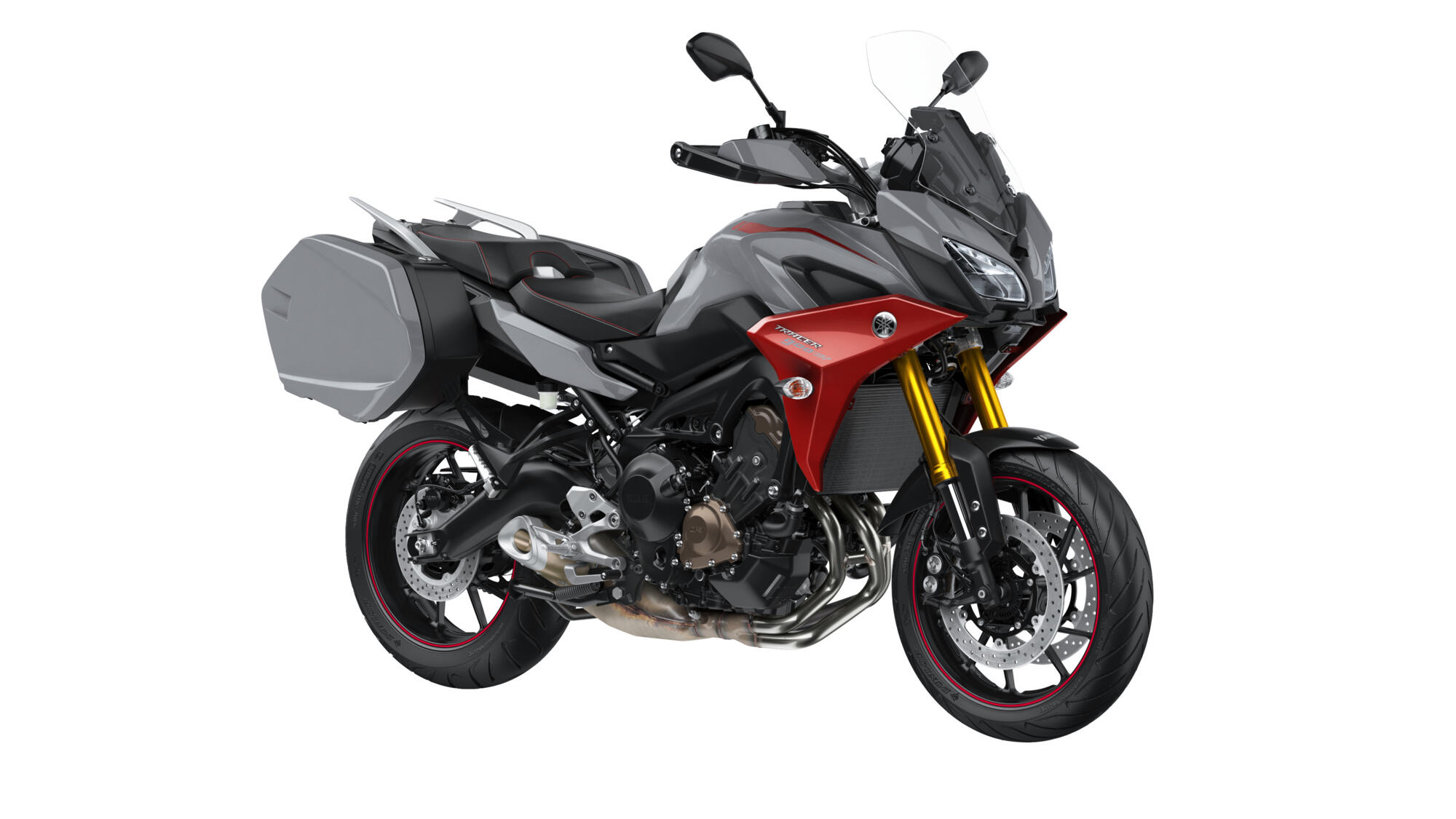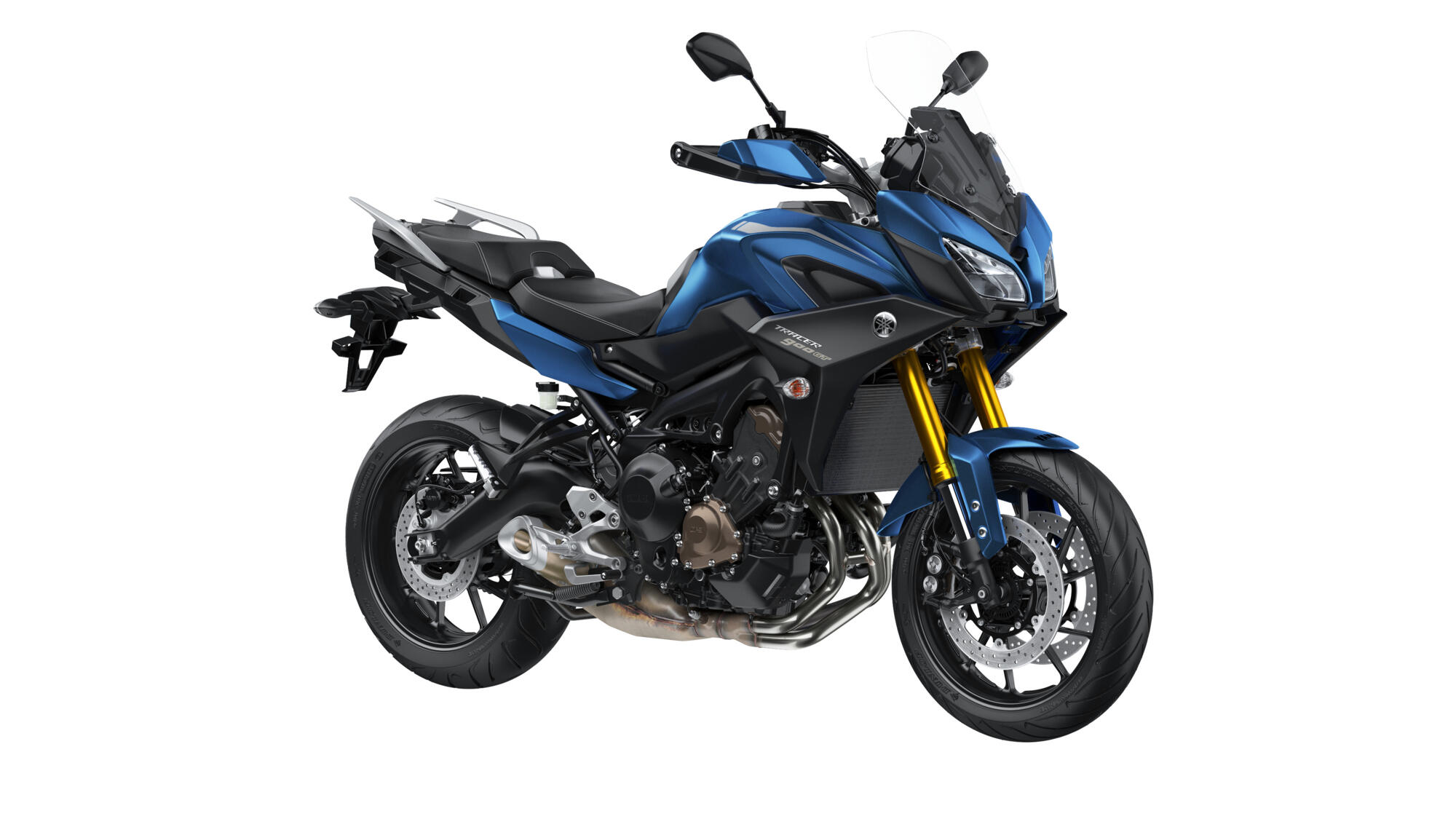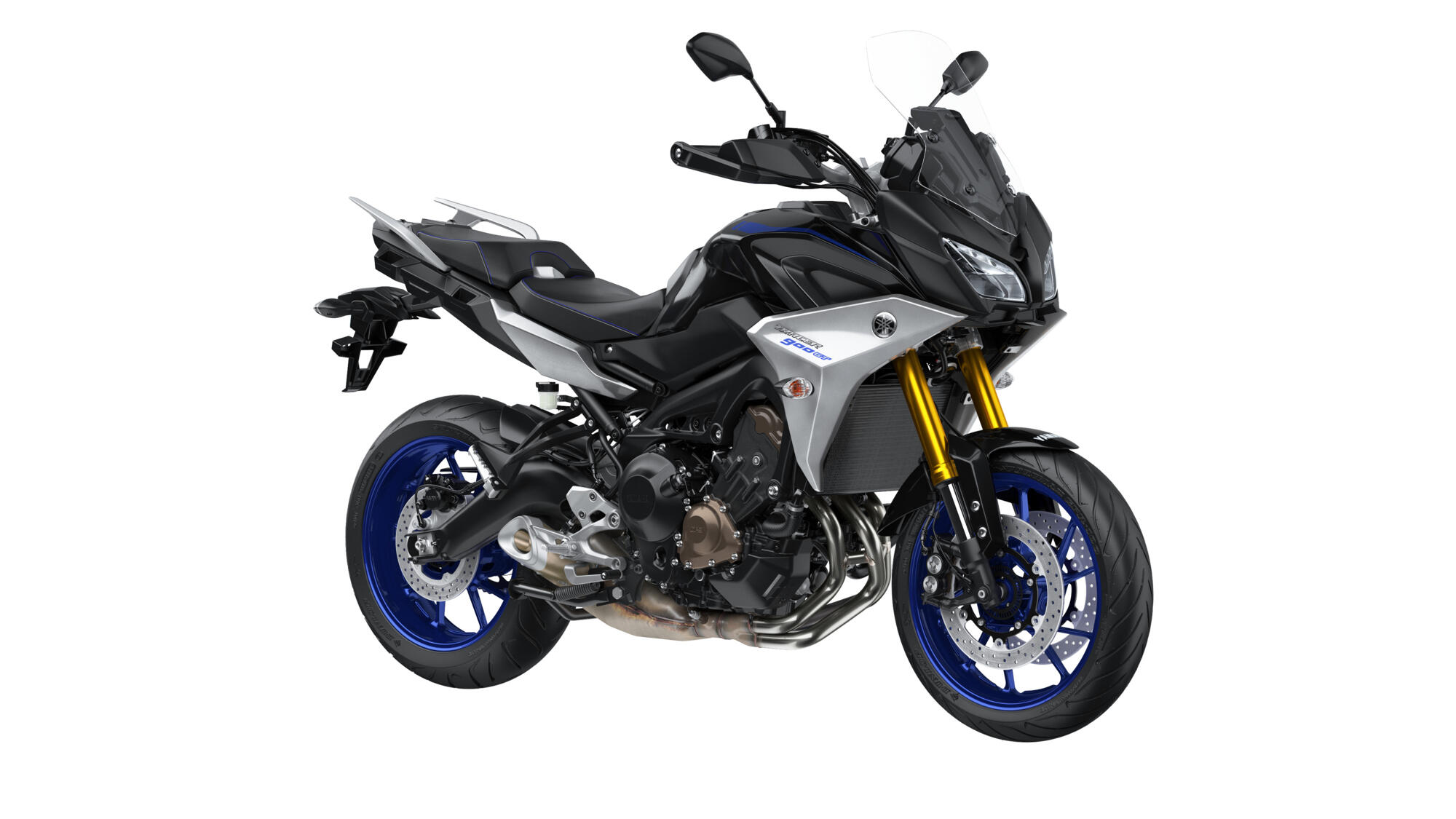 Ovu si stavku već dodao. U svojoj košarici za kupnju možeš prilagoditi količinu.
Proizvod je dodan u tvoju košaricu
This item is not compatible with the Yamaha you selected.
There are no required parts.