Sale
Novi
Komplet brava s jednim ključem za gornje spremnike City (kompatibilno ovisno o ključevima jedinice)
Ovu si stavku već dodao. U svojoj košarici za kupnju možeš prilagoditi količinu.
Opcijski dijelovi
Više opcijskih dijelova je dostupno da bi lakše ugradili artikl na vaš XMAX 125. Želite li dodati navedene dijelove u košaricu?
Odabrani opcijski dijelovi: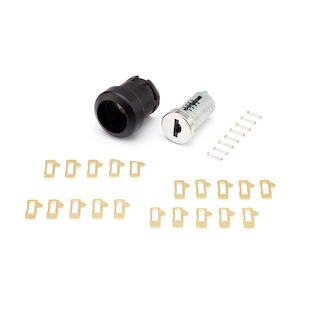 Komplet brava s jednim ključem za gornje spremnike City (kompatibilno ovisno o ključevima jedinice)
59c-281c0-00-00
Opcijski dijelovi koji će biti dodani
Nastavi
Proizvod je dodan u tvoju košaricu
This item is not compatible with the Yamaha you selected.
There are no required parts.
Pojedinosti proizvoda

Ovim jednodijelnim kompletom brava možete upravljati svojom Yamahom i zaključati dodatne gornje spremnike po vlastitom izbor.

Odgovara Yamahinim gornjim spremnicima City od 39 l i 50 l
Pogledajte isporučen popis kako biste vidjeli za koje je Yamahine modele primjenjiv ovaj komplet brava
Aktivaciju ovog kompleta brava s jednim ključem možete izvršiti kod lokalnog Yamahinog trgovca