NMAX 125
Sada je vrijeme da ponovno razmotrite način na koji se krećete gradom, a potpuno novi NMAX 125 Yamahina je vizija nove osobne mobilnosti. Pogonjen živahnim i ekonomičnim Blue Core agregatom od 125 ccm, koji udovoljava standardu EURO5 i može vas odvesti na udaljenost od oko 300 km s jednim spremnikom goriva, ovaj jednostavan prigradski skuter isporučuje se uz vrhunsku završnu obradu i iznimna tehnička svojstva po pristupačnoj cijeni.
Sastavi svoj san NMAX 125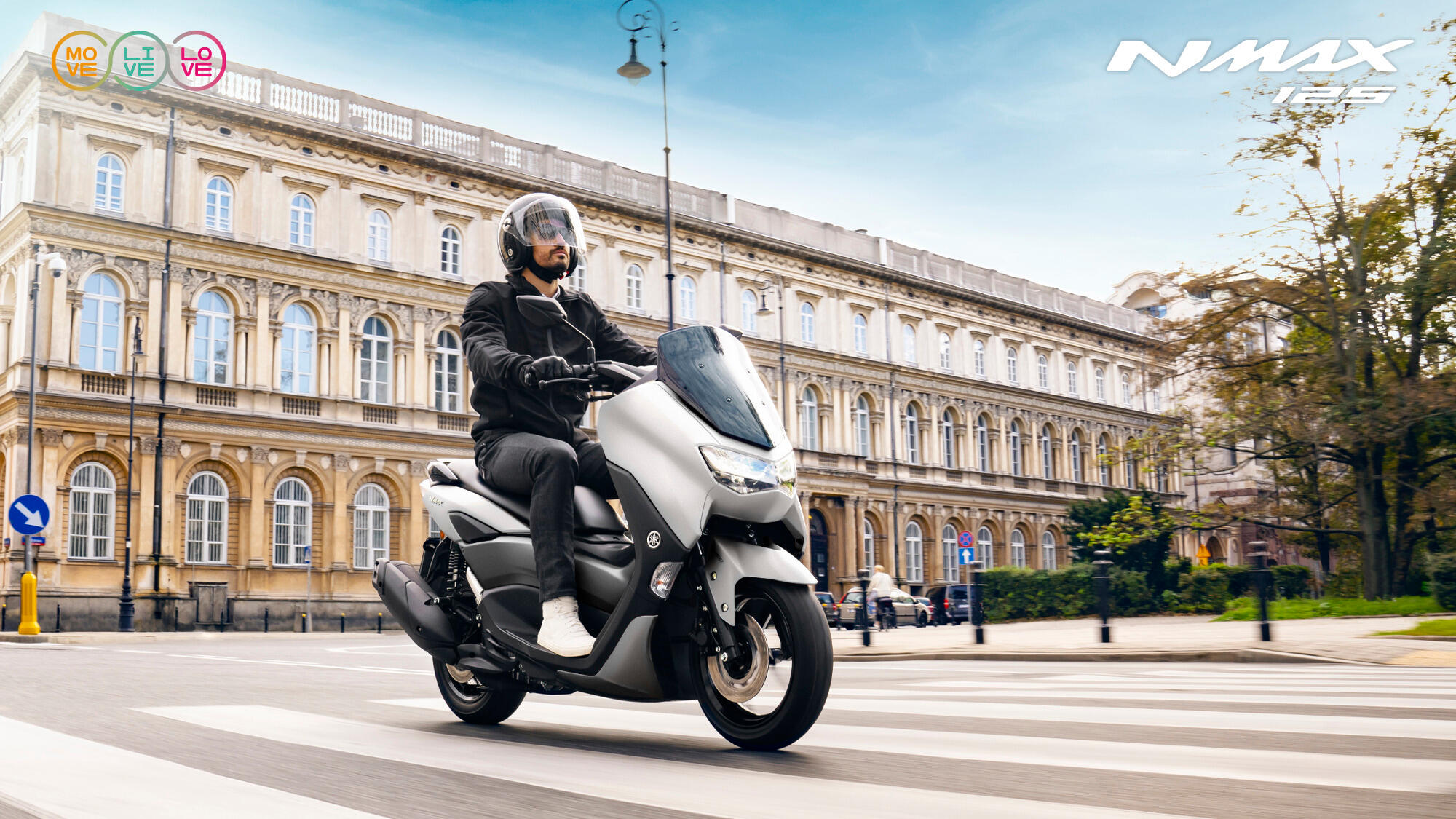 Stopljen s gradom
Sportski i dinamičan novi oklop modela NMAX 125 ima dotjerana prednja i stražnja LED svjetla te aerodinamičan izgled koji pruža bolju zaštitu od vjetra i kiše. Potpuno novo podvozje osigurava poboljšanu upravljivost u užurbanom gradskom prometu – a jednostavna ergonomija pruža najudobniji način kretanja.
Oduševit će vas vrhunska tehnologija koja dolazi kao standardna oprema! Nova upravljačka jedinica za jednostavnu komunikaciju (CCU, Communication Control Unit) na modelu NMAX 125 spaja se putem Bluetootha s vašim pametnim telefonom kako bi vam pružila pristup bitnim informacijama – a značajke poput paljenja bez ključa Smart Key, utičnice i spremišta ispod sjedala čine svakodnevni život mnogo lakšim.
Kratki pregled
Agregat Blue Core od 125 ccm koji udovoljava standardu EURO5
Sportski dizajn oklopa
Upravljačka jedinica za jednostavnu komunikaciju (CCU, Communication Control Unit)
Sustav kontrole trakcije
Sustav kretanja i zaustavljanja
Sustav Smart Key
Prednje i stražnje disk kočnice sa ABS sustavom
Utičnica za napajanje i prednji džepovi
Spremište ispod sjedala
Novi dizajn okvira
Veći LCD instrumenti
Ukupne značajke i tehničke specifikacije
NMAX 125
Način na koji provodimo svoj život mijenja se i vrijeme je da pogledamo nove načine kretanja u gradu i oko njega. Potreba za socijalnim distanciranjem znači da su prepuni sustavi javnog prijevoza izgubili privlačnost – dok automobil više nije održiv zbog zakrčenih ulica, skupih parkirališta i sve većih cestarina.
Ovu si stavku već dodao. U svojoj košarici za kupnju možeš prilagoditi količinu.
Proizvod je dodan u tvoju košaricu
This item is not compatible with the Yamaha you selected.
There are no required parts.