Istraživanje u ekstremnim uvjetima s ovim model je poput igre!
Moderan model Sidewinder X-TX LE dugih gusjenica ima agregat Genesis® 180 s turbo punjenjem i ubrizgavanjem goriva, zapremnine 998 ccm, izrađen tako da na bilo kojoj nadmorskoj visini isporučuje nevjerojatnu snagu i okretni moment. NOVI 146 stražnji ovjes, opremljen gusjenicom Challenger® od 51 mm / 2,0 inča i tehnološki najnaprednijim FOX® paketom amortizera, savršena je konfiguracija X-over ovjesa sljedeće generacije.
Uživat ćete i u drugim značajkama poput grijanog sjedala, kukicama na upravljaču, sportskog vjetrobrana, hoda unatrag, električnog pokretanja i grijača šaka/palčeva.
Kratki pregled
Jedinstveni Yamahin sustav turbopunjača
Ručke serije Stealth i sportska kočnica tvrtke Hayes
Upravljanje grijačima za drške i palčeve pomoću dva prekidača
Izbočeni pogonski lančanici za sigurno prianjanje na stazi
Neovisan prednji ovjes s dvostrukim ramenima i amortizer FOX® QS3
Stražnji ovjes Versattak 146
Veliki okretni moment na niskim okretajima za upravljanje na dubokom snijegu
Potisni gumb za električno pokretanje i hod unatrag
Genesis® 180 – 4-taktni, 3-cilindrični agregat od 998 ccm
Posebne sheme boja i upečatljive LE grafike
Dva digitalna mjerača i elegantni vjetrobran
Sidewinder X-TX LE 146
Provođenje vremena na utrtim stazama ili na mekom snijegu poseban je doživljaj – tako nastaju trenuci koje se dugo pamte. Uživajte u našim motornim sanjkama. Sve su oblikovane i opremljene kako bi omogućile izvanredno rukovanje, učinkovitost, udobnost, ekonomičnost i pouzdanost.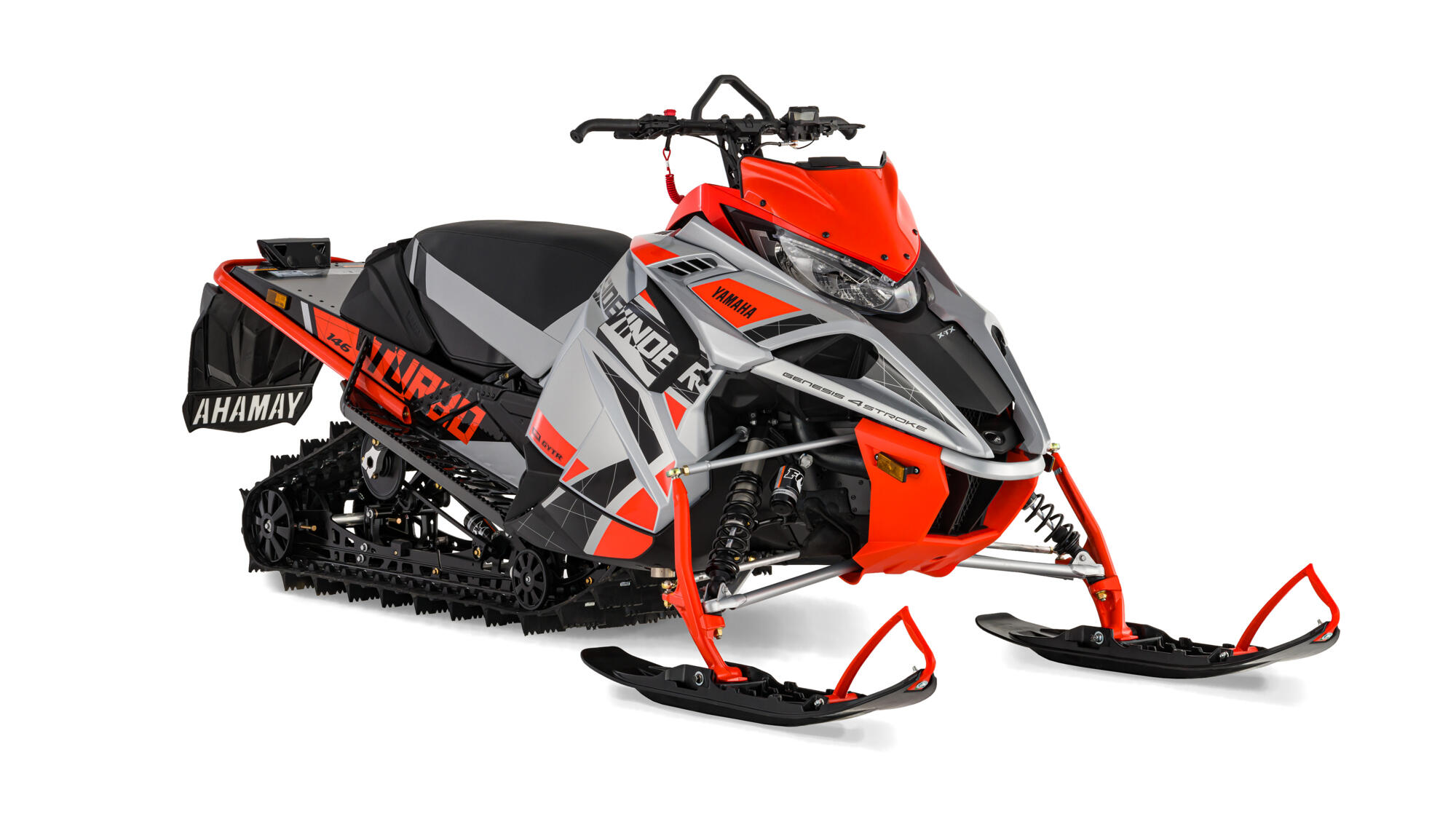 Ovu si stavku već dodao. U svojoj košarici za kupnju možeš prilagoditi količinu.
Proizvod je dodan u tvoju košaricu
This item is not compatible with the Yamaha you selected.
There are no required parts.