Ekstremno istraživanje!
Tunel i sustav upravljanja utemeljeni su na podvozju SR-M Mountain upotpunjenom laganim planinskim sjedalom, koničnim pločama za noge i Stealth kontrolama. Vrhunski amortizeri Fox® Zero QS3 prvoklasne kvalitete nalaze se sprijeda i pristaju širokom rasponu terena i stilova vožnje.
Značajke poput sjedala Mountain, ručki poput kuka u obliku slova J, sportskog vjetrobrana, hoda unatrag, električnog pokretanja i grijača šake/palca osiguravaju potpunu udobnost u vašoj pustolovini.
Kratki pregled
Jedinstveni Yamahin sustav turbopunjača
Ručke serije Stealth i sportska kočnica tvrtke Hayes
Upravljanje grijačima za drške i palčeve pomoću dva prekidača
Izbočeni pogonski lančanici za sigurno prianjanje na stazi
Neovisan prednji ovjes s dvostrukim ramenima i amortizer FOX® QS3
Stražnji ovjes Versattak 146
Veliki okretni moment na niskim obrtajima za upravljanje na dubokom snijegu
Potisni gumb za električno pokretanje i hod unatrag
Agregat klase Genesis® od 180 ks – 4-taktni, 3-cilindrični zapremnine 998 ccm
Posebne sheme boja i upečatljive SE grafike
Dva digitalna mjerača i elegantni vjetrobran
Sidewinder X-TX SE
Provođenje vremena vani na utrtim stazama ili mekom snijegu, u radu ili igri, sjajan je doživljaj – tako nastaju trenuci koji se dugo pamte. Sve su osmišljene tako da pruže nenadmašne performanse u svjetskim razmjerima, neusporedivo upravljanje i vrhunsku udobnost – uz ekonomičnost i pouzdanost.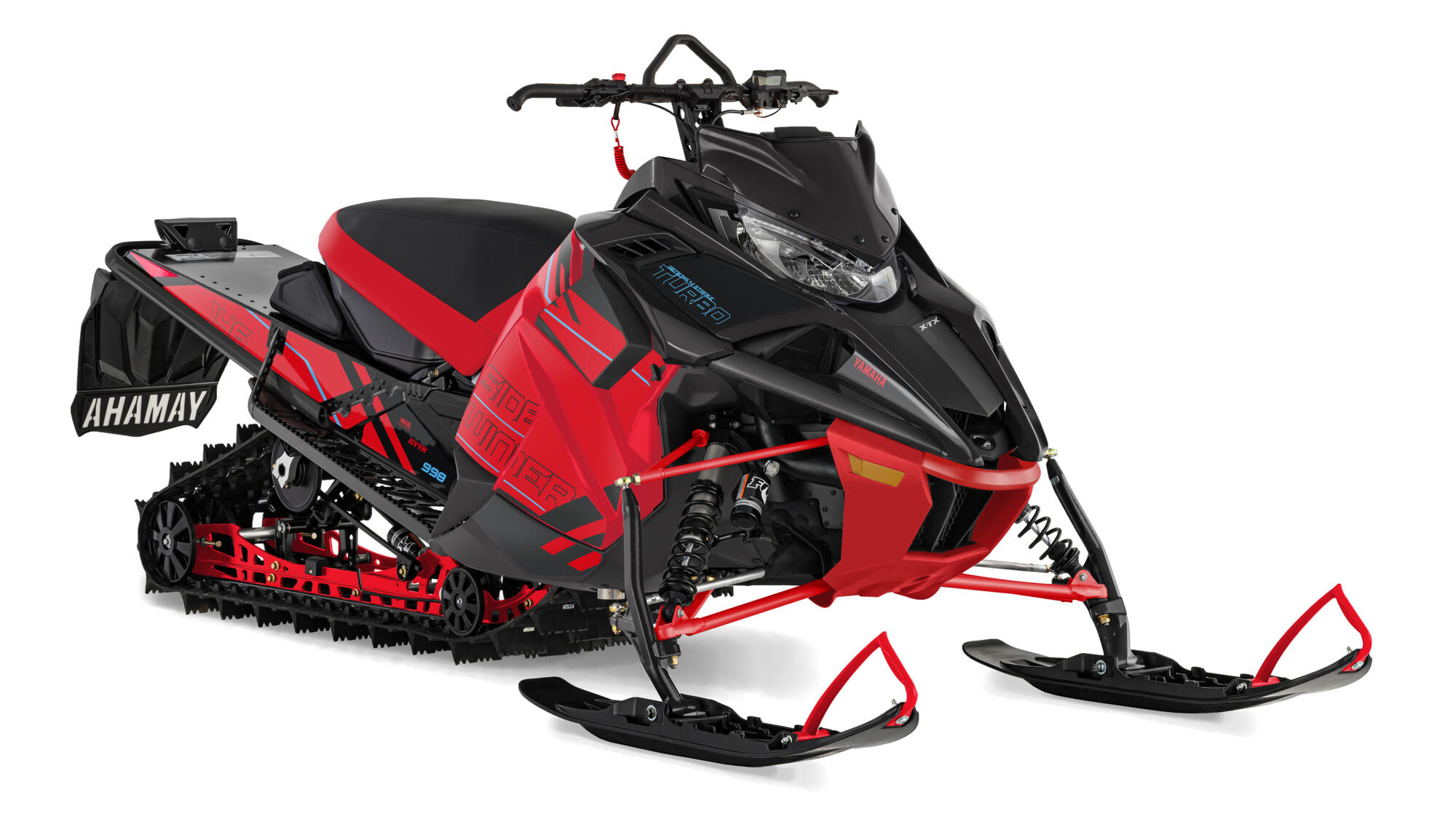 Ovu si stavku već dodao. U svojoj košarici za kupnju možeš prilagoditi količinu.
Proizvod je dodan u tvoju košaricu
This item is not compatible with the Yamaha you selected.
There are no required parts.