Stroj koji mijenja pravila igre.
U ovim izvanrednim motornim sanjkama, suvremeni je dizajn sustava ovjesa i gusjenice, razvijenih tijekom više stotina sati testiranja, savršeno usklađen s njihovom novom, uzbudljivom i snažnom pogonskom jedinicom velikog broja okretaja, kako bi se omogućilo istinsko i do sada nezabilježeno penjanje uzbrdicama i doživljaj dubokog snijega.
Naravno, kao i sa svakim modelom iz Yamahina asortimana, svijet zna kako će se jednaka skrb i pozornost posvetiti pojedinostima preciznosti upravljanja, udobnosti sjedala i praktičnim pogodnostima – a da ne spominjemo raskošnost – koji predstavljaju bitni dio iskustva vožnje.
Kratki pregled
Dvostupanjski EFI 2-taktni agregat obujma 794 ccm s digitalnim CDI sustavom
Stražnji ovjes s jednostrukom gredom Mountain
Kućište lanca i lagani tunel
Paket stražnjih amortizera Fox® 1.5 Zero QS3 s blokadom
Prilagodljivi prednji amortizeri Premium Fox® 1.5 Zero QS3
Gusjenica Camso® Power Claw od 154 inča – za snagu i vožnju
Lagani neovisni prednji ovjes od 36 inča s dvostrukim ramenima
Lagano aluminijsko podvozje specifično za planinu
Široke i stabilne Yamahine skije s jednom vodilicom serije Mountain
Elektronički potisni gumb za hod unatrag i električno pokretanje
Prilagodljivi grijači upravljača i palčeva
Moderni digitalni mjerni instrumenti s kontrolama na upravljaču
Ukupne značajke i tehničke specifikacije
Mountain Max 800 154 ES
Provođenje vremena vani na utrtim stazama ili mekom snijegu, u radu ili igri, sjajan je doživljaj – tako nastaju trenuci koji se dugo pamte. Sve su osmišljene tako da pruže nenadmašne performanse u svjetskim razmjerima, neusporedivo upravljanje i vrhunsku udobnost – uz ekonomičnost i pouzdanost.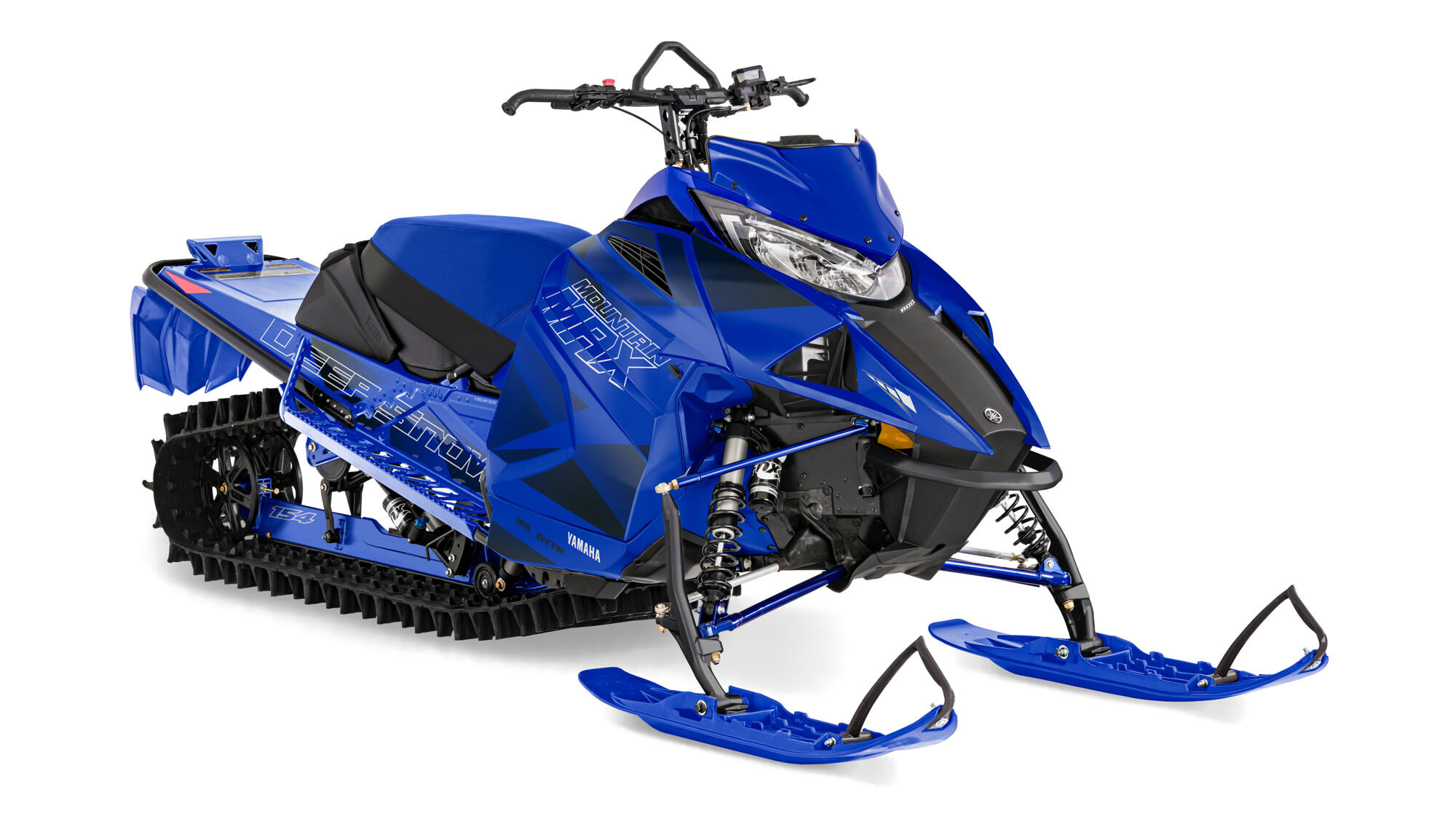 Ovu si stavku već dodao. U svojoj košarici za kupnju možeš prilagoditi količinu.
Proizvod je dodan u tvoju košaricu
This item is not compatible with the Yamaha you selected.
There are no required parts.