Stroj koji mijenja pravila igre.
Verzija LE nema sustav pokretača agregata ni akumulatora za vuču, ova LE verzija značajno je lakša, ima kraće sjedalo i spremnik za gorivo za veću pokretljivost vozača. Provjereni prednji ovjes Mauntain od 36 inča, u industriji vodeći okvir sklopa ovjesa s jednostrukom gredom i gusjenica u potpunosti opremljena spojnicama od 3 inča pružaju neusporedive mogućnosti upravljanja.
Kao i sa svakim novim modelom iz Yamahina asortimana, svijet zna kako će se ogromna skrb i pozornost posvetiti pojedinostima preciznosti upravljanja i sustavu nadzora, udobnosti sjedala – kao i praktičnim pogodnostima poput raskošnih elemenata koji predstavljaju bitni dio iskustva vožnje.
Kratki pregled
Dvostupanjski EFI 2-taktni agregat obujma 794 ccm s digitalnim CDI sustavom
Sustav stražnjeg ovjesa Mountain s jednostrukom gredom
Iznimno lagana verzija bez pokretača agregata i akumulatora
Paket stražnjih amortizera Fox® 1.5 Zero QS3 s blokadom
Prilagodljivi prednji amortizeri Premium Fox® 1.5 Zero QS3
Gusjenica Camso® Power Claw veličine 154 inča x 3,0 inča – za snagu i vožnju
Lagani neovisni prednji ovjes od 36 inča s dvostrukim ramenima
Lagano aluminijsko podvozje specifično za planinu
Široke i stabilne Yamahine skije s jednom vodilicom serije Mountain
Prilagodljivi grijači upravljača i palčeva
Moderni digitalni mjerni instrumenti s kontrolama na upravljaču
Ukupne značajke i tehničke specifikacije
Mountain Max LE 154 SL
Provođenje vremena vani na utrtim stazama ili mekom snijegu, u radu ili igri, sjajan je doživljaj – tako nastaju trenuci koji se dugo pamte. Sve su osmišljene tako da pruže nenadmašne performanse u svjetskim razmjerima, neusporedivo upravljanje i vrhunsku udobnost – uz ekonomičnost i pouzdanost.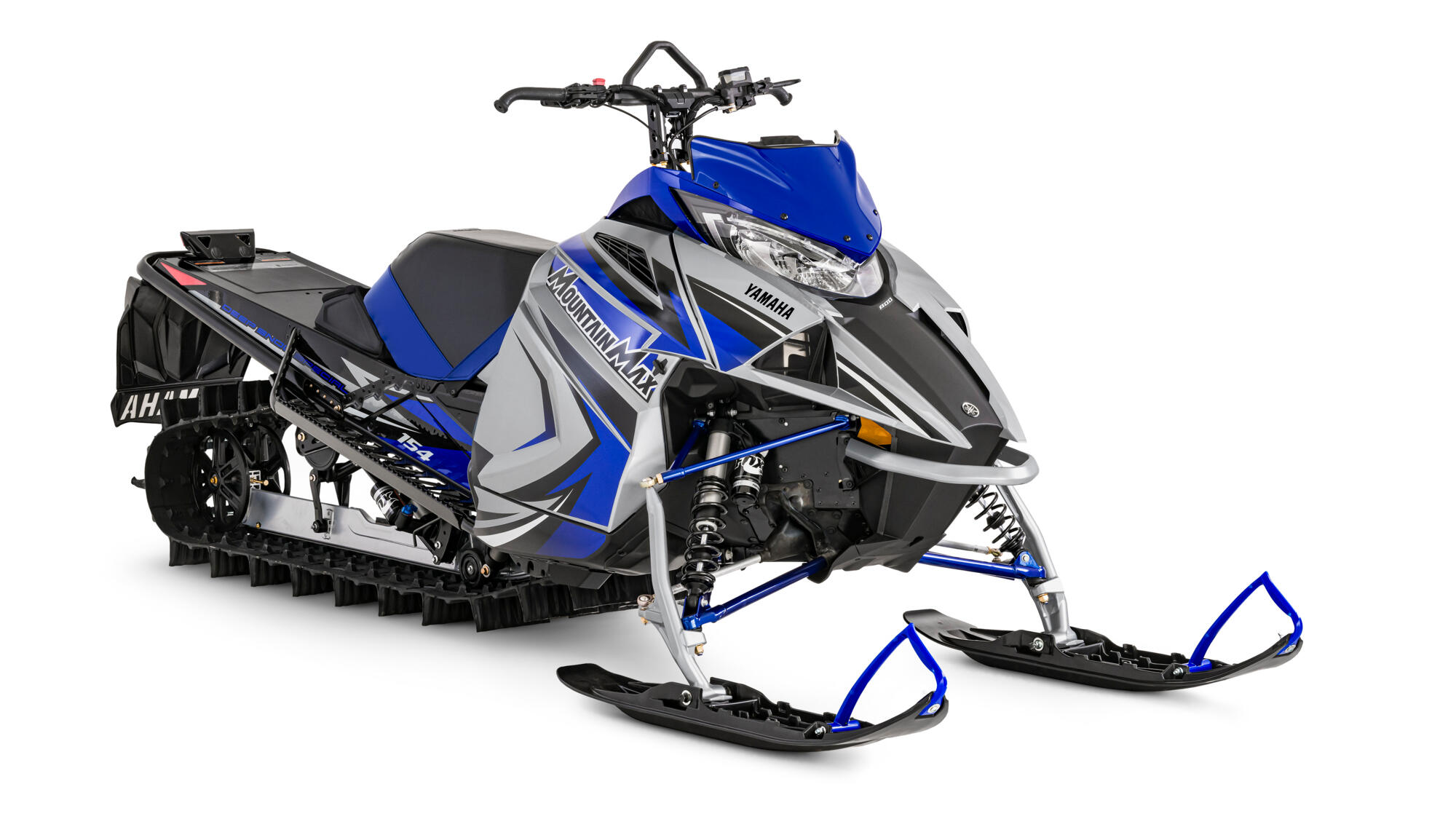 Ovu si stavku već dodao. U svojoj košarici za kupnju možeš prilagoditi količinu.
Proizvod je dodan u tvoju košaricu
This item is not compatible with the Yamaha you selected.
There are no required parts.