Kompaktan planinar!
Srce mu je najbolji serijski proizvedeni model u industriji – 2-taktni agregat zapremnine 397 ccm s ubrizgavanjem goriva, koji daje oko 65 ravnomjernih konjskih snaga – uz dojmljive količine okretnog momenta za svladavanje snijega. Zapravo, razina učinkovitost koja je savršeno prilagođena najmodernijem dizajnu podvozja, ovjesa, gusjenice i skija.
Možda se radi o stroju kompaktne veličine, no luksuz i udobnost na njima odista su potpuni! I praktični, uz električno pokretanje i potisni gumb za elektronički hod unatrag, podesive grijače ruku i palčeva i moderne digitalne mjerne instrumente kako biste postigli određenu brzinu. Sve u svemu, ovaj model Venom iznimno je dojmljiv stroj.
Kratki pregled
Dvotaktni agregat obujma 397 ccm sa sustavom EFI
Sanjke bodovane na ljestvici kao 7/8 – odlični svestrani model
Sanjke bodovane na ljestvici kao 7/8 – odlični svestrani model
Iznimno lagana Mountain podvozja
Sustav ovjesa Mountain
Lagani neovisni prednji ovjes od 38 inča s dvostrukim ramenima
Gusjenica Challenger veličine 146 x 2,0 – za snagu i vožnju
Yamahine široke skije s jednim trupom serije Mountain
Nazubljene (bušene) vozne ploče za sjajno prianjanje
Elektronički potisni gumb za hod unatrag i električno pokretanje
Visoko sjedalo i visoko postavljene ručke upravljača serije Mountain sa zatezačem
Prilagodljivi grijači upravljača i palčeva
Moderni digitalni mjerni instrumenti i nizak elegantni vjetrobran
Ukupne značajke i tehničke specifikacije
SXVenom Mountain
Provođenje vremena u jurnjavi utrtim stazama ili igri na mekom snijegu poseban je doživljaj – tako nastaju trenuci koji se dugo pamte. Stoga zabavljajte se s našim motornim sanjkama – osmišljenima tako da pruže nenadmašne performanse u svjetskim razmjerima, neusporedivo upravljanje i vrhunsku udobnost – uz ekonomičnost i pouzdanost.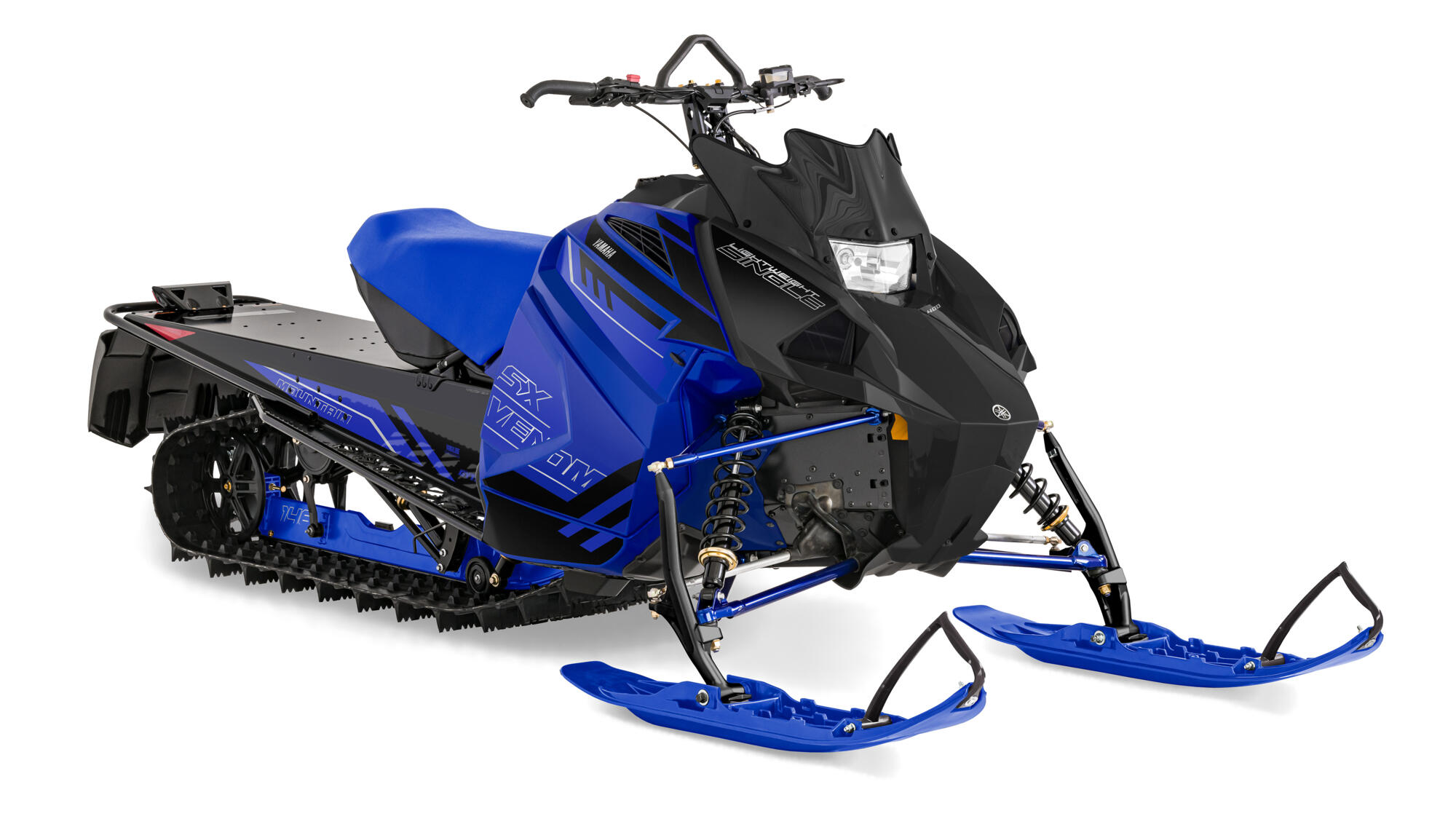 Ovu si stavku već dodao. U svojoj košarici za kupnju možeš prilagoditi količinu.
Proizvod je dodan u tvoju košaricu
This item is not compatible with the Yamaha you selected.
There are no required parts.