Uskočite i počnite zabavu!
Oblikovan za brze, uzbudljive, svima dostupne pustolovine namijenjene mlađim osobama (8+) ili osobama sitnije građe, ovaj nevjerojatni stroj prikladan je za obilježavanje 50 godina iskustva u izgradnji u svijetu najnaprednijih motornih sanjki.
Izuzev brzine i veličine ovog živahnog i elegantnog Yamahina modela SnoScoot, agregat, ovjes, upravljanje i značajke čine ga 100 %-tnim sanjkama za zabavu! Napokon, mnoštvo mama i tata koji su danas zagriženi vozači uživali su u svojim prvim otkrićima na motornim sanjkama vozeći se na modelu SnoScoot.
Kratki pregled
Prikladne za vozače starije od 8 god. i visine do 155 cm
Prožete kvalitetom i DNK tvrtke Yamaha – poput tatinog!
Odličan položaj za vožnju – za uravnoteženost i kontrolu
Uglađen i tih motor – 4-taktni Yamahin agregat OHV od 200 ccm
Sustav električnog pokretanja – jednostavno za manje osobe
Grijači ruku za udobnu zabavu
Prednja vilica s dvostrukom A-rukom i plastične skije
Izdržljive gusjenice Camso® Cobra™ dobrog prianjanja
Hidraulička disk kočnica i centrifugalna spojka CVT
Lagani aluminijski tunel s dubokim utorima za stopala
Rasplinjač Mikuni CV za pouzdano pokretanje
Ukupne značajke i tehničke specifikacije
SnoScoot ES
Provođenje vremena vani na utrtim stazama ili mekom snijegu, u radu ili igri, sjajan je doživljaj – tako nastaju trenuci koji se dugo pamte. Sve su osmišljene tako da pruže nenadmašne performanse u svjetskim razmjerima, neusporedivo upravljanje i vrhunsku udobnost – uz ekonomičnost i pouzdanost.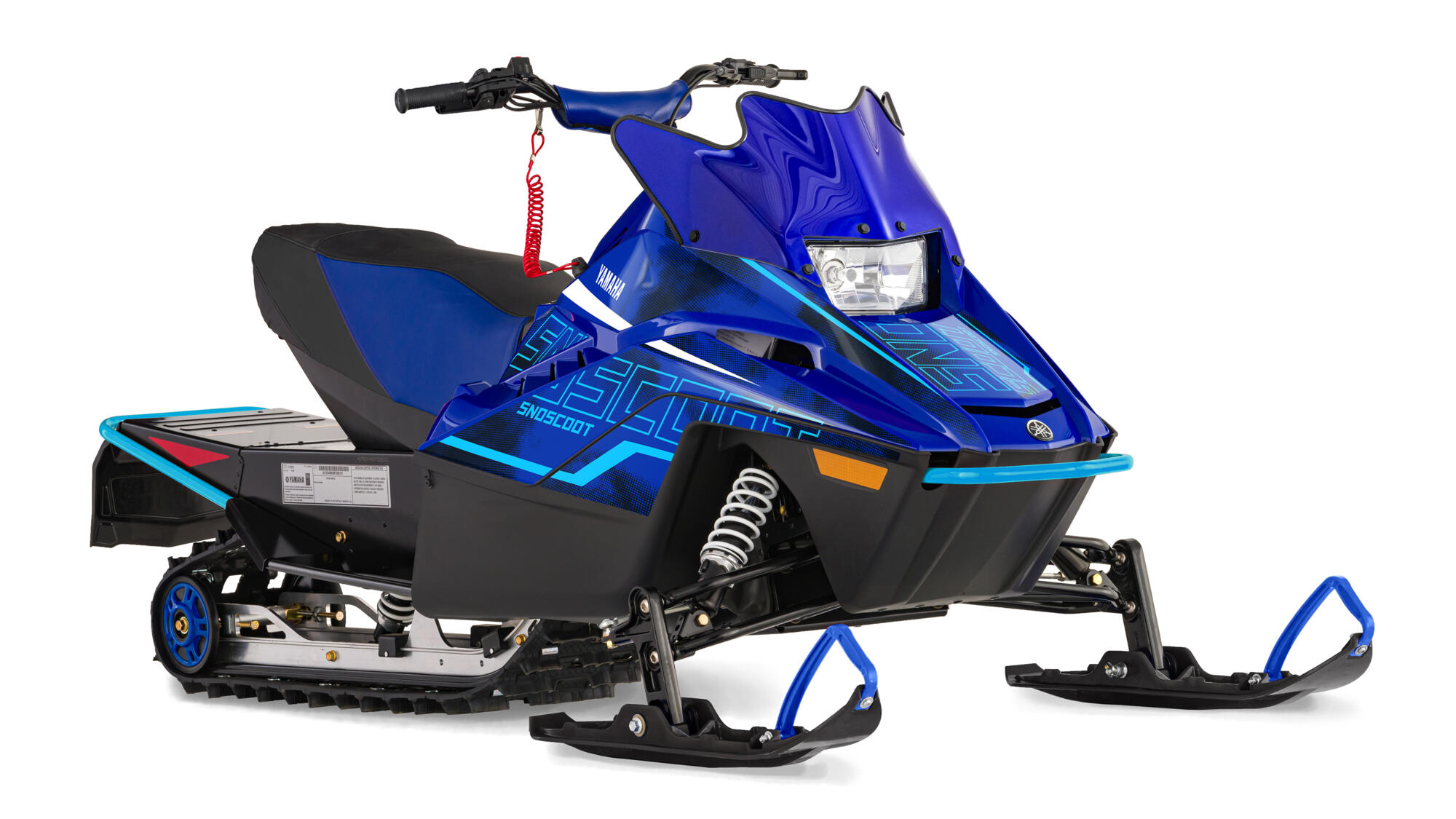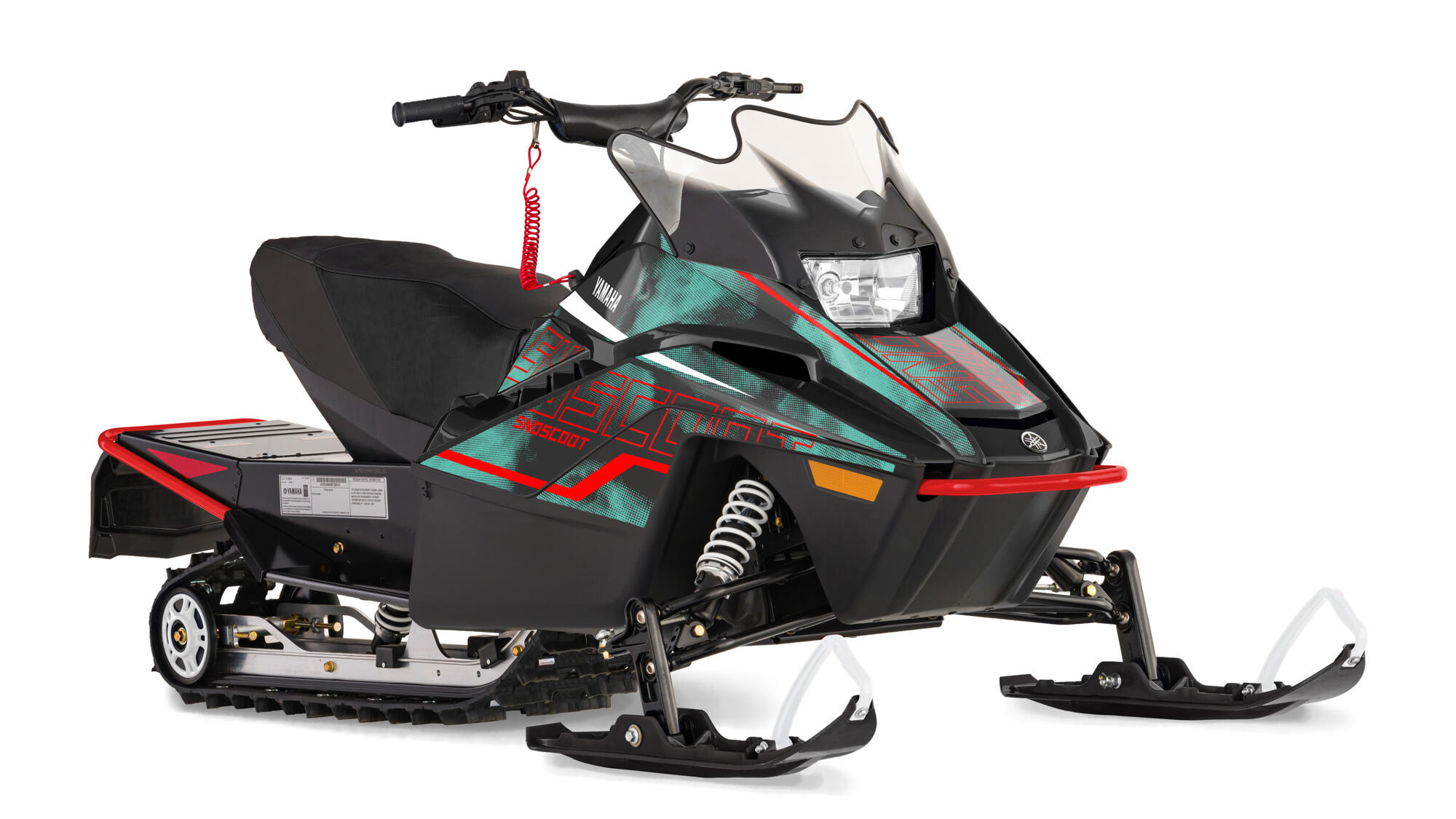 Ovu si stavku već dodao. U svojoj košarici za kupnju možeš prilagoditi količinu.
Proizvod je dodan u tvoju košaricu
This item is not compatible with the Yamaha you selected.
There are no required parts.