Odličan je – baš kao i tatin!
Usto ovaj pametni stroj sportskog izgleda priprema ih za veće modele jer njegov kompaktni OHV agregat uglađenog rada, učinkovit kočioni sustav, upravljač, ovjes i gusjenice rade po istim mehaničkim načelima kao i srodni modeli i to ih čini pravim motornim sanjkama. Kada dođe vrijeme za to, bit će jednostavno i prirodno prijeći na Yamaha model pune veličine.
Do tad SRX 120 nudi zabavu za cijelu obitelj na snijegu – upravo ono što vole.
Kratki pregled
Uglađeni 4-taktni agregat OHV zapremnine 123 ccm
Automatska centrifugalna spojka
Ograničena najviša brzina – približno 13 km/h
stražnji ovjes podesiv na 3 načina
Upravljač posebnog oblika za spretna skretanja
Sporty looks - same theme as full-size models
Prikladne kukice i zatezači
Sjedalo posebnog oblika prilagođeno je za sve stilove vožnje
Prednji ovjes s dvostrukim ramenima
Gusjenice Camoplast® za jako prianjanje
Udobno sjedalo za stabilnost i upravljivost
Ukupne značajke i tehničke specifikacije
SRX 120
Provođenje vremena na utrtim stazama ili na mekom snijegu poseban je životni doživljaj – tako nastaju emotivni trenuci koje dugo pamtite. Uživajte u našim motornim sanjkama. Sve su oblikovane i opremljene kako bi omogućile izvanredno rukovanje, performanse, udobnost, ekonomičnost i pouzdanost.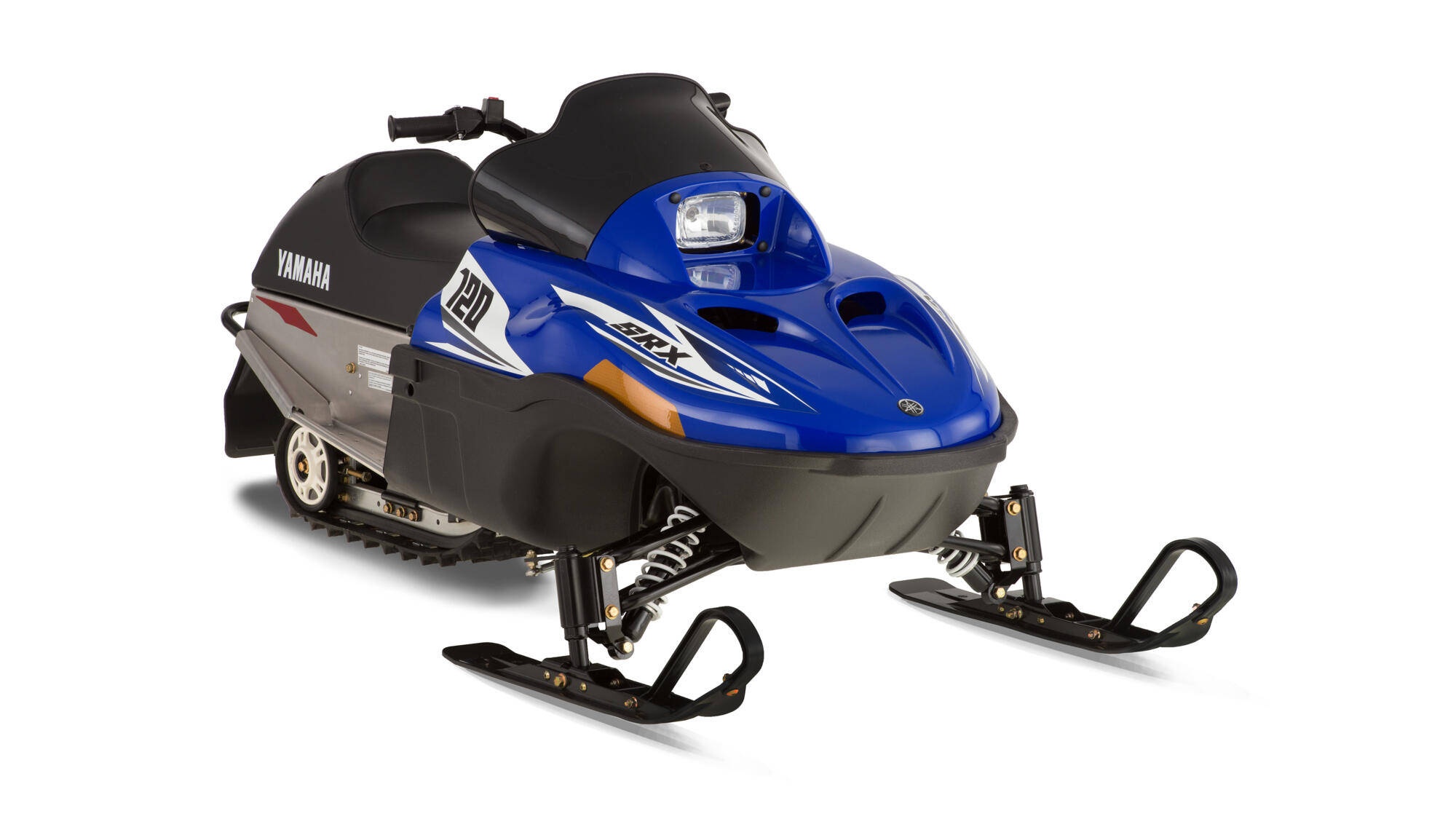 Ovu si stavku već dodao. U svojoj košarici za kupnju možeš prilagoditi količinu.
Proizvod je dodan u tvoju košaricu
This item is not compatible with the Yamaha you selected.
There are no required parts.