Lagano upravljanje snagom.
Kao i iznimno snažna verzija našeg motora TR-1®, novi model VX također ima usko sjedalo i duboke, široke prostore za noge za lakše upravljanje i dodatno, našu revolucionarnu RiDE® tehnologiju upravljanja. Ovaj intuitivni, korisniku prilagođeni sustav donosi trenutačnu razinu povjerenja, čak i manje iskusnim vozačima.
Svojim elegantnim novim stilom palube, privlačnim bojama i grafikama, ovaj najnoviji model WaveRunner VX pruža nenadmašni paket uzbudljivih, iznimno funkcionalnih i zabavnih performansi na vodi, što u stvari predstavlja vrhunsku kvalitetu. Provjerite i vidjet ćete da druga plovila to zaista ne mogu izvesti.
Kratki pregled
Odličan novi ergonomski položaj za vožnju
Pustolovni novi stil, boje i grafike
Revolucionarni sustav RiDE za intuitivno upravljanje
Moćan motor TR-1 velike snage koji ima 3 cilindra i zapremninu od 1049 ccm
Jednostavno penjanje na palubu s pomoću proširene platforme
Ogromno i praktično spremište – kapaciteta 114 l
Veliki, vodonepropusni pretinac za sitnije stvari i zaseban spremnik za telefon
Praktični samoispusni prostori za noge
Elektronski hod unatrag s kontrolom proklizavanja
Veliki dvostruki retrovizori - korisni pri vuči predmeta.
Ukupne značajke i tehničke specifikacije
VX
Zabavno krstarenje, uzbudljiva izvedba, elegancija i udobnost, te mnogo novih značajki koje jamče novi položaj modela VX među najpoznatijima modelima WaveRunner. Naravno, serija VX poznata je po sveukupnoj svestranosti i kvaliteti.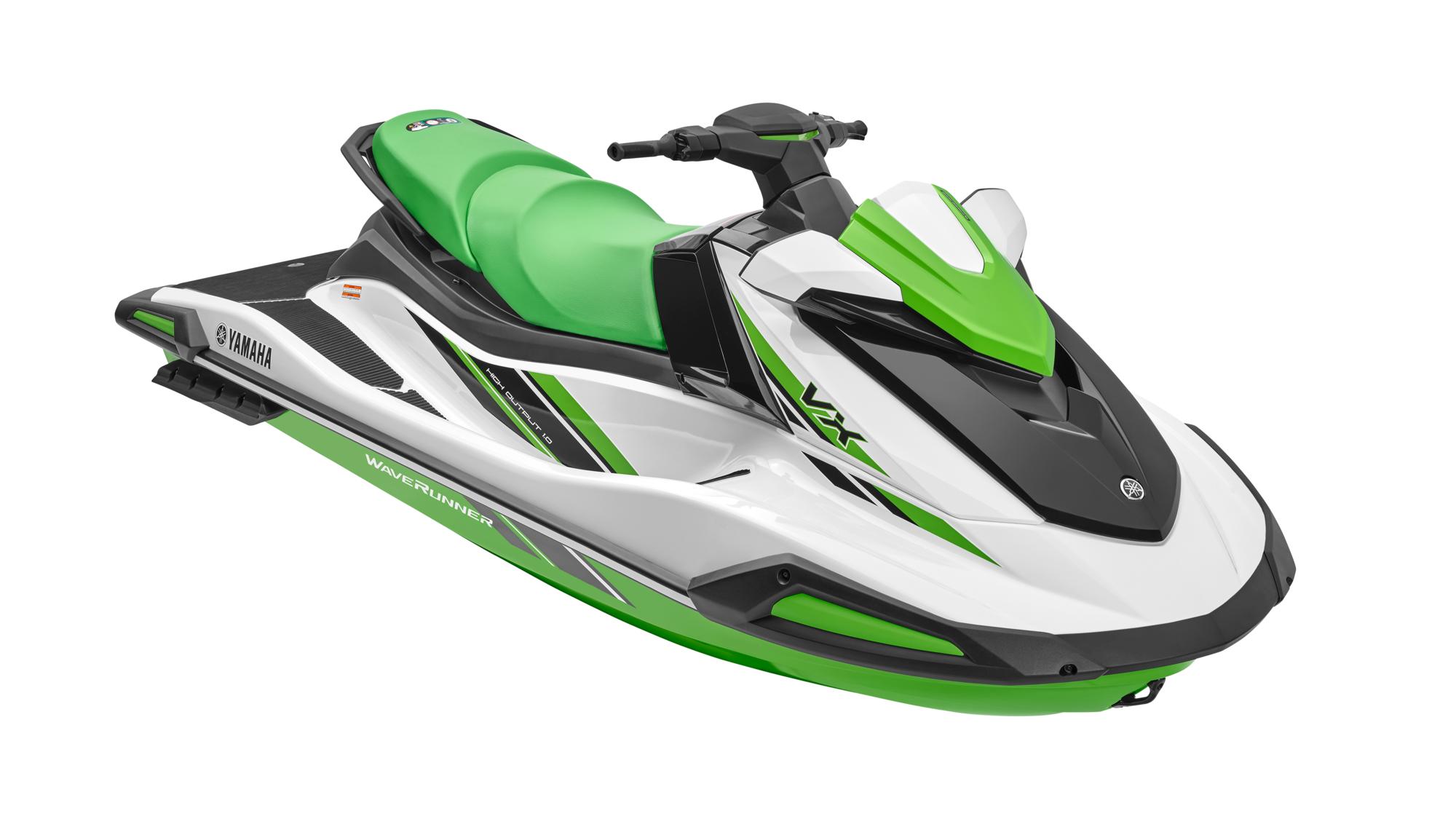 Ovu si stavku već dodao. U svojoj košarici za kupnju možeš prilagoditi količinu.
Proizvod je dodan u tvoju košaricu
This item is not compatible with the Yamaha you selected.
There are no required parts.