Proširite svoje obzore.
Osjetite snagu motora HO zapremnine 1.812 ccm. Istražite okretno i stabilno upravljanje tankim oblikom trupa, uparenim s revolucionarnom razinom intuitivne kontrole koju pruža naš ekskluzivni sustav RiDE® i potpuno elektronički sustavi nadzora i kontrole. Neće više biti povratka!
Vaše istraživačko putovanje nastavlja se dok istražujete izvanredne elektroničke sustave gasa i trima, kontrolu proklizavanja pri vožnji unatrag, sigurnosni način rada i niz drugih značajki: proširena krmena platforma, prilagodljiv upravljač, sjedalo za krstarenje 3 osobe, klinovi za vezivanje ... ukratko, svijet užitka u krstarenju.
Kratki pregled
Veliki LCD dodirni zaslon u boji od 5 "
Mogućnost sinkronizacije pametnog telefona
Spreman za crtač GPS karte
Jednostavan pristup pretincu za rukavice
Nova registracijska pločica i ažuriran položaj pokrovitelja
Poboljšana ergonomija i kutija s prekidačima za funkcije
Zvuk integriran s kontrolom putem zaslona
Motor velike izlazne snage zapremnine 1.812 ccm
Luksuzno 2-dijelno sjedalo za odmaranje 3 osobe
Najdulji i najudobniji trup u asortimanu
Revolucionarni sustav RiDE
Jedinstveni sustav podešavanja upravljača u 4 položaja
Ukupne značajke i tehničke specifikacije
FX Cruiser HO
Odsad plovite luksuzno i sa stilom. Savršena ravnoteža snage, uglađene vožnje i dizajna za postizanje udobnosti svojstvena je modelu FX Cruiser. Model simbolizira Yamahinu reputaciju svjetskog predvodnika u pouzdanosti i učinkovitosti koja je stečena tijekom mnogih godina.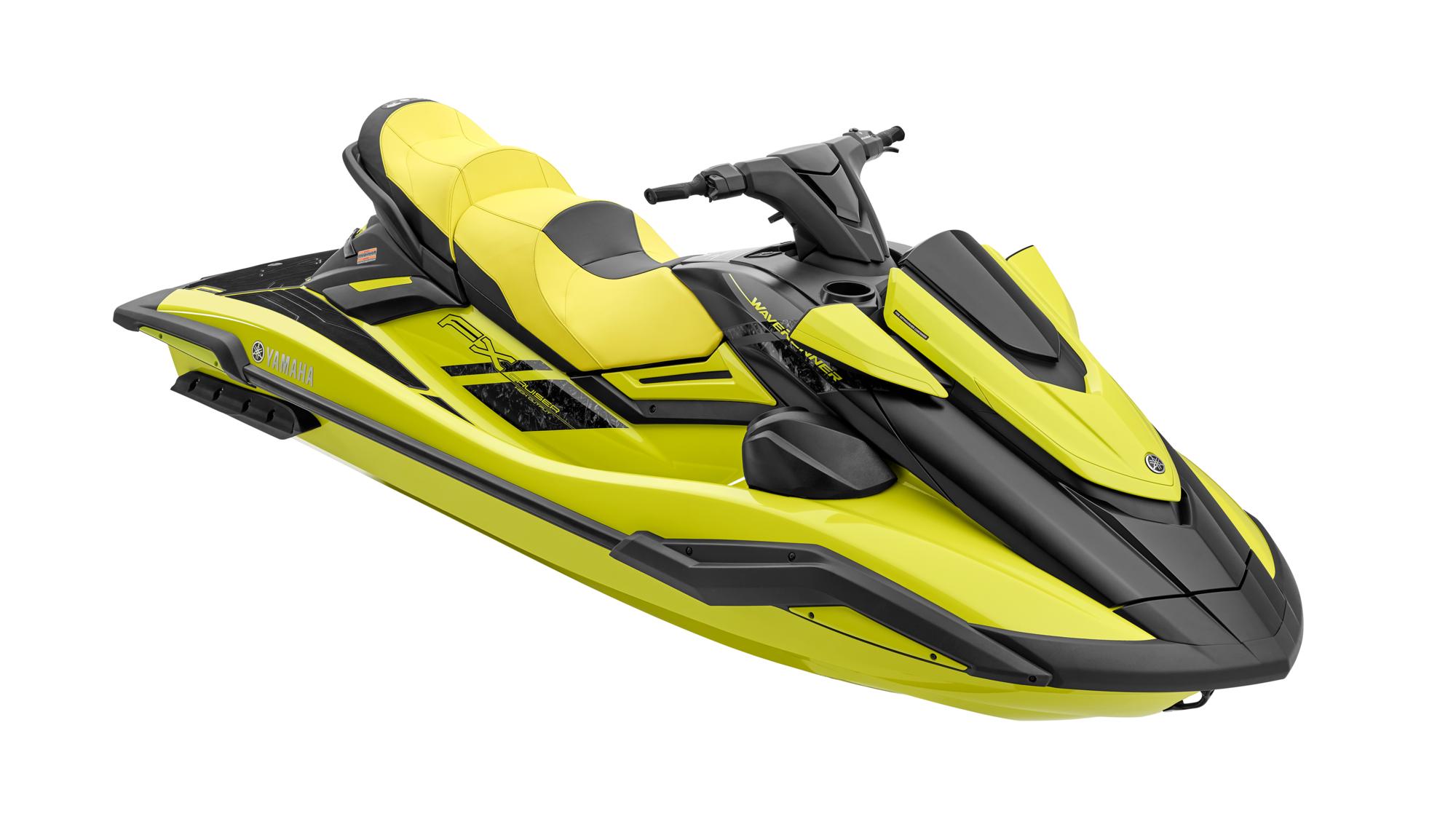 Ovu si stavku već dodao. U svojoj košarici za kupnju možeš prilagoditi količinu.
Proizvod je dodan u tvoju košaricu
This item is not compatible with the Yamaha you selected.
There are no required parts.