Luksuzni proizvod pojačanih performansi.
Motor SVHO s prednabijanjem zraka i trup velikih mogućnosti te tijelo savršeni su duet za djelovanje – uglađena, dojmljiva snaga u kombinaciji sa stabilnim, okretnim upravljanjem i nadasve udobnom vožnjom.
To je najnaprednija tehnologija i inovacija koja se nalazi u ovom dizajnu opremljenom brojnim značajkama, uz naš revolucionarni i intuitivni upravljački sustav RiDE®, elektronički trim i hod unatrag, tempomat i daljinski upravljani sigurnosni sustav.
Kratki pregled
Veliki LCD dodirni zaslon u boji od 7 "
Mogućnost sinkronizacije pametnog telefona
Spreman za crtač GPS karte
Jednostavan pristup pretincu za rukavice
Nova registracijska pločica i ažuriran položaj pokrovitelja
Poboljšana ergonomija i kutija s prekidačima za funkcije
SVHO agregat od 1.812 ccm s prednabijanjem i sustavom EFI
Jedinstveni sustav podešavanja upravljača u 4 položaja
Najdulji i najudobniji trup u asortimanu
Revolucionarni sustav RiDE
Ukupne značajke i tehničke specifikacije
FX SVHO
Osjetite nalet adrenalina i pokorite valove ili istražite mirnu osobnost modela FX SVHO, kada to postaje najuglađenija vožnja koju možete poželjeti. Pojačate svoje pustolovine na Yamahin način.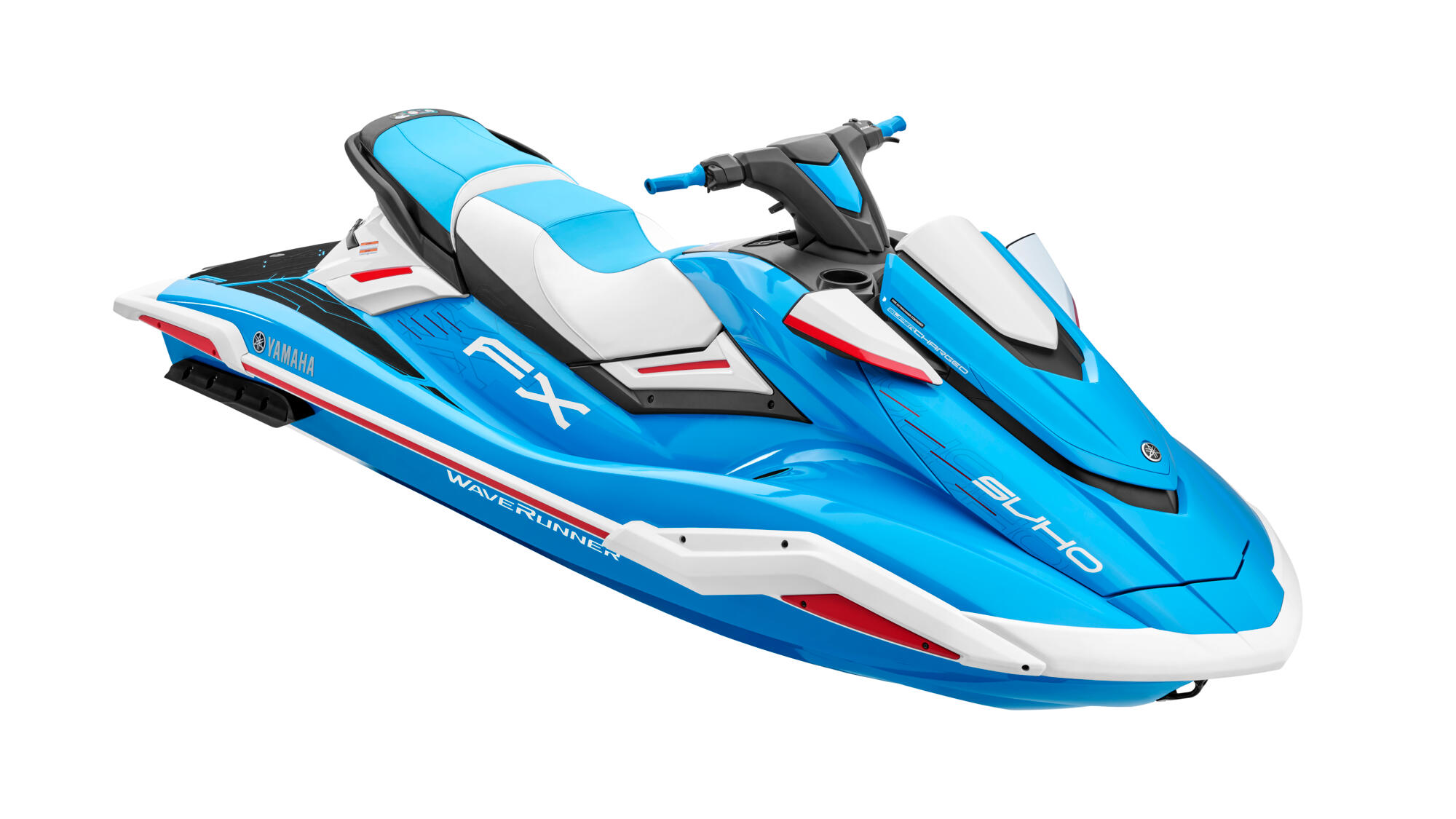 Ovu si stavku već dodao. U svojoj košarici za kupnju možeš prilagoditi količinu.
Proizvod je dodan u tvoju košaricu
Ovaj proizvod nije kompatibilan sa odabranim Yamaha modelom.
Nema traženih proizvoda.