Drive2 PTV EFI
Getting around is so much easier and more enjoyable with the new Drive2 EFI. Powered by our 4-stroke EFI engine, this stylish PTV is the quietest petrol model in the class, producing just 60.5 decibels. And with its low emissions and excellent fuel economy, it's the ideal mode of transport at private resorts, estates and sports clubs.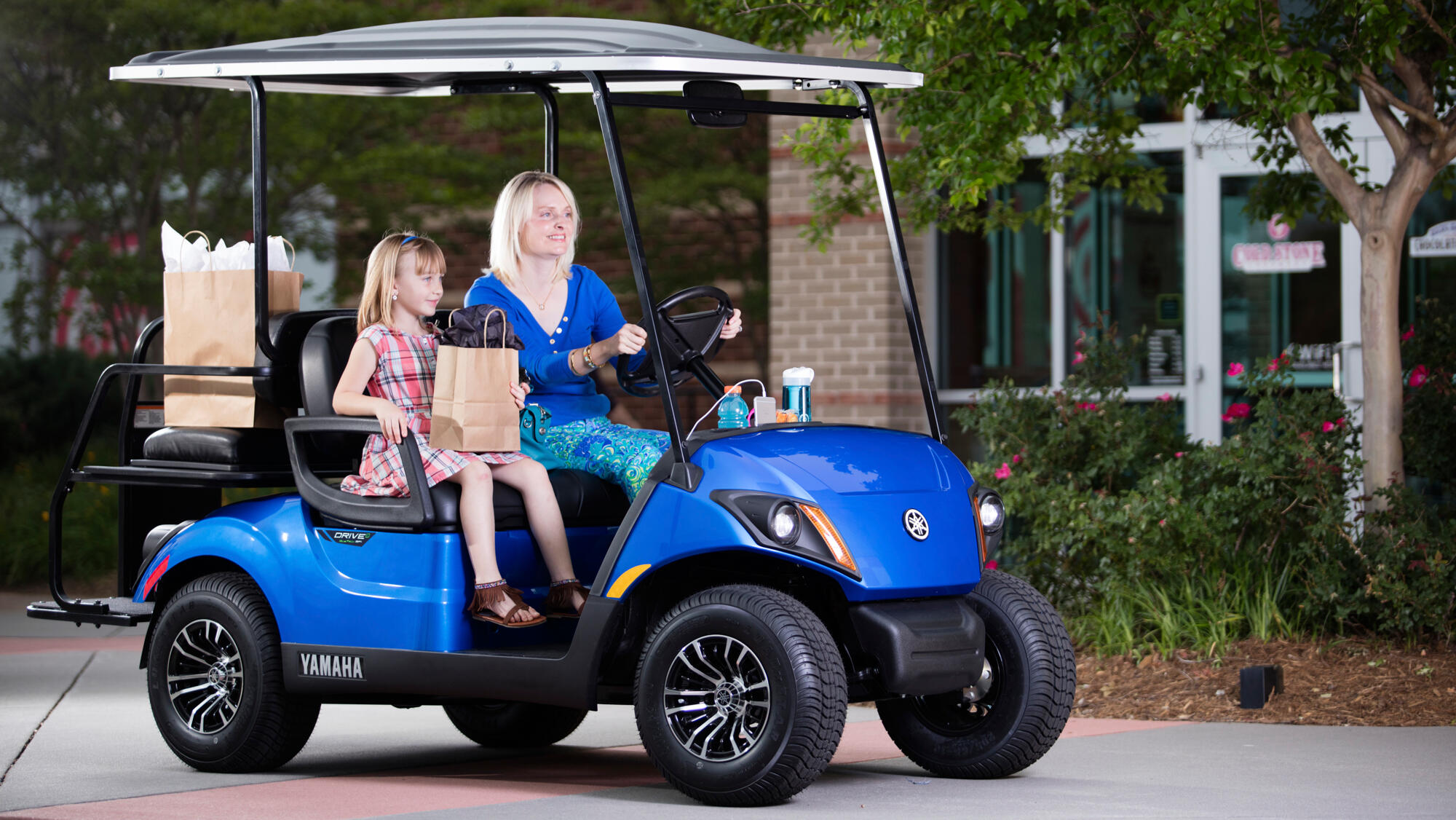 The ultimate personal assistant!
Featuring independent rear suspension and new body styling - as well as an ergonomic interior for added comfort and convenience, the Drive2 QuieTech EFI gives a luxurious and relaxing ride.
With its automotive style dashboard, USB ports and powerful LED headlights, the Drive2 EFI is fully equipped to ensure total satisfaction on every trip.
At a glance
Clean, quiet and economical EFI engine
Sleek new body style and bold new colours
Spacious automotive style dash with extra storage
Modular body with best in class occupancy space
Luxurious independent rear suspension
LED headlights and flashers
Tough 10" wheels with stylish alloy-look cover option
Tru-Trak II independent front suspension
Light and strong HybriCore chassis
Maintenance free rack-and-pinion steering
Low maintenance filterless oil system
Largest contoured seat in the industry
Full Features & Techspecs
Drive2 PTV EFI
People are at the heart of every Yamaha. And the new Drive2 EFI is a perfect example of how innovative thinking enables us to create a vehicle that can make such a positive contribution towards everyone's daily lives.