Welcome to the victorYZone!
The YZ65 has been built to the same high standards as Yamaha's range of adult race bikes. Its potent 65cc liquid-cooled 6-speed engine features Yamaha's race developed YPVS for race-winning power – and the light semi-double cradle steel frame with aluminium subframe provides stable handling and high agility.
Adjustable 36mm upside down front forks and link-less monocross rear suspension give stable handling over rough terrain, and the adjustable handlebar position enables the YZ65 to grow with you. Equipped with wave discs for powerful braking, a long padded seat and high-grip footrests for comfy riding, as well as dynamic YZ-family graphics and Icon Blue bodywork, the YZ65 is ready to take you to the VictorYZone!
At a glance
Powerful 65cc liquid cooled engine
Race-developed Yamaha Power Valve System (YPVS)
Smooth, stable handling and confident cornering
High overall specification, winning capability
Effortless 6-speed transmission with light-pull clutch
Semi-double cradle steel frame, aluminium subframe
36mm KYB upside down front forks
KYB Monocross suspension, aluminium swingarm
60/100 14" front- and 80/100 12" rear tire sizes
Tapered handlebars, aluminium handlebar crown
Ergonomic seat design for easy weight shifting and total control
Pure YZ race-bred DNA
Full Features & Techspecs
YZ65
Yamaha won its first World MX Championship before most of today's aspiring young motocross riders were born – and we've always believed in building strong and durable dirt bikes for everyone, from kids through to seasoned pros. And with the YZ65 you get winning performance together with proven Yamaha durability: Welcome to the victorYZone!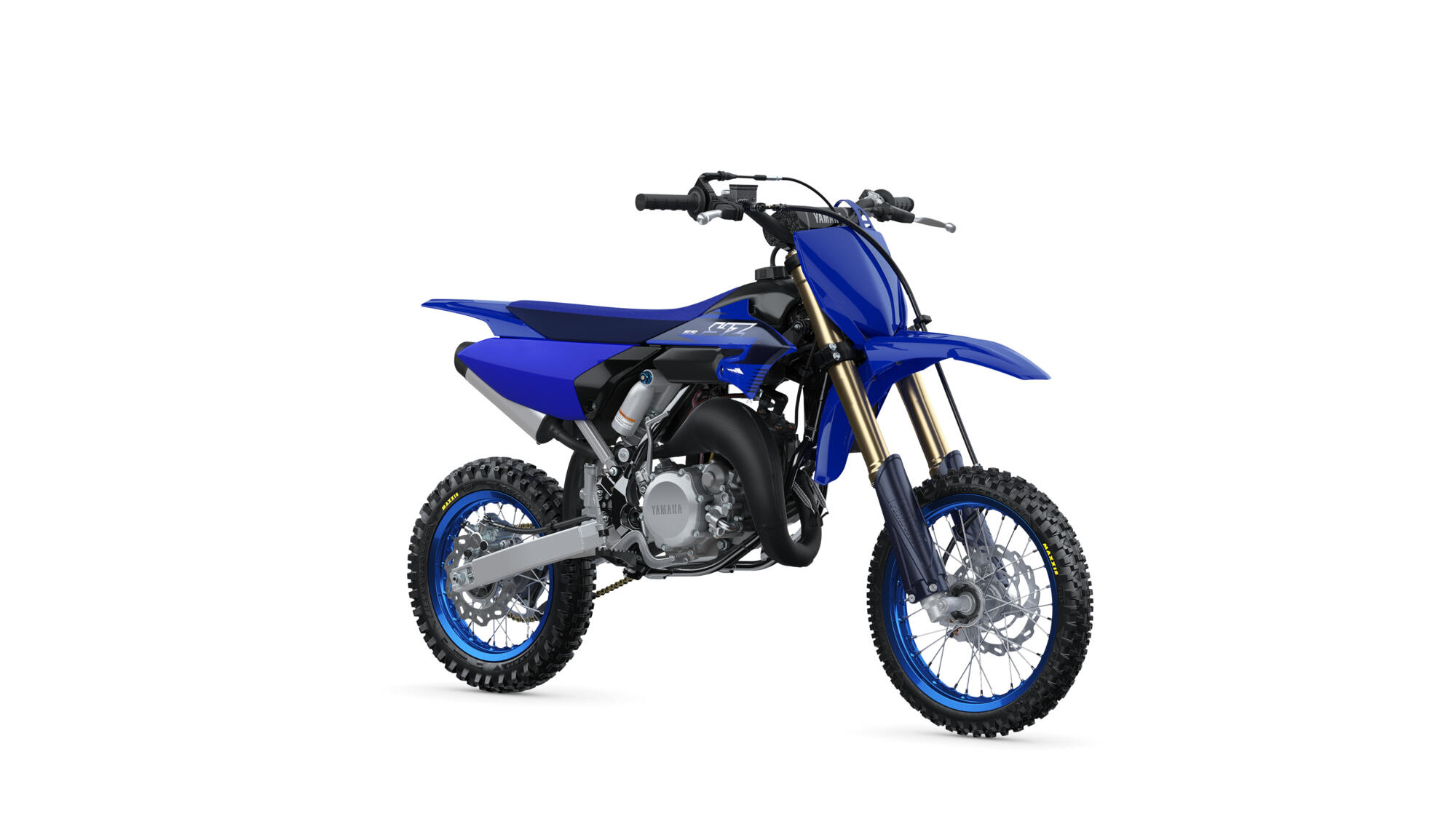 You have already added this item. You can adjust the quantity in your shopping cart.
The product has been added to your cart
This item is not compatible with the selected Yamaha model.
No additional parts are required.