Xenter 125
Add up the time you spend getting to work or college each week and it can be quite a shock to see how many precious hours you waste moving around the city. So maybe it's time to consider the high-wheeled Xenter.
Build your dream Xenter 125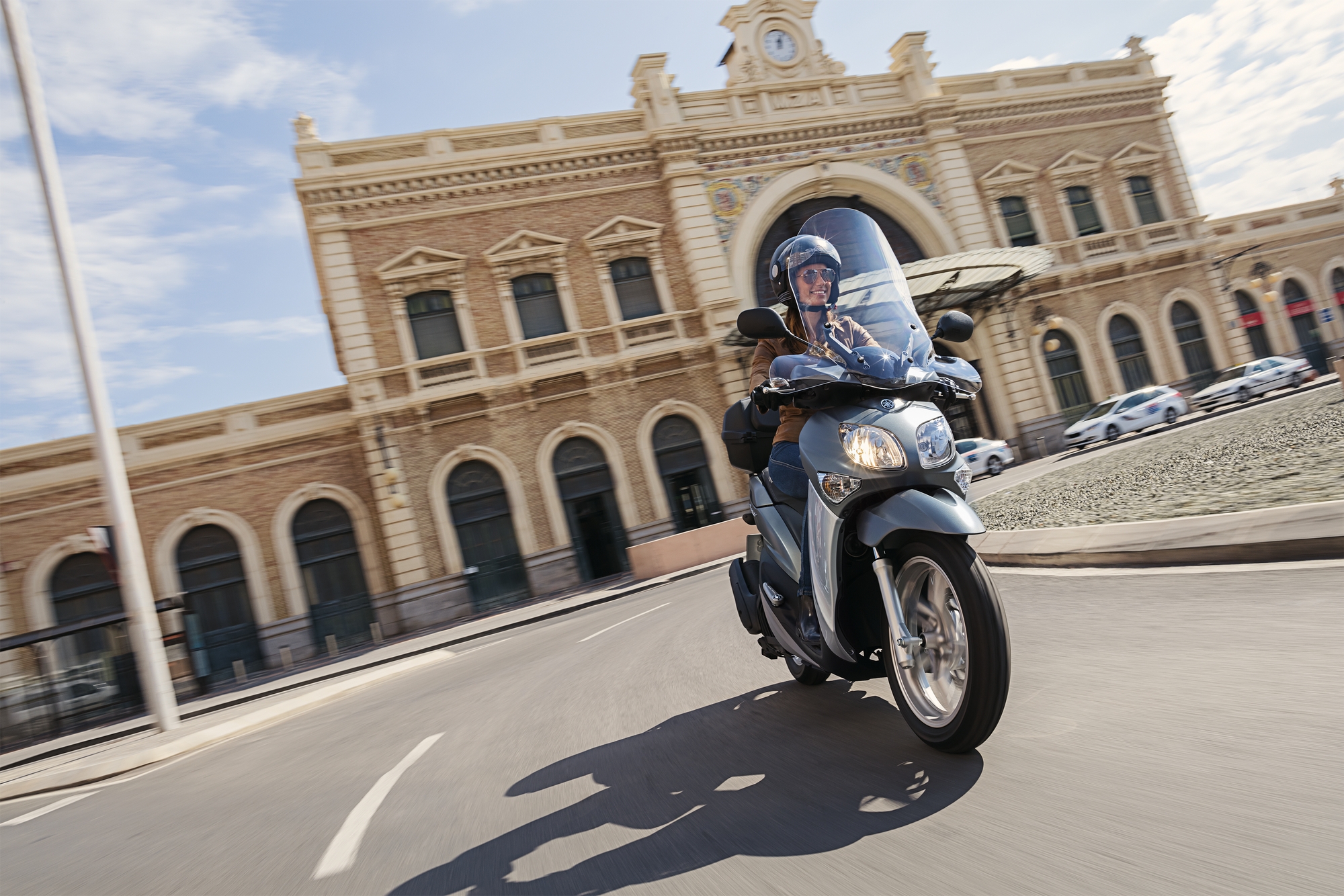 The beauty of getting there early
For superb riding comfort this sleek urban commuter features a stitched seat and a large flat footboard. Its Unified Braking System ensures smooth and balanced stopping - and the LED instruments and taillight add a touch of class.
With its lively and economical 125cc 4-stroke EU4-compliant engine and natural riding position, the sophisticated Xenter 125 is designed to get you though the traffic with minimum fuss. Allowing you to enjoy the benefits of arriving early!
At a glance
Generous storage space with upgraded finish
Sophisticated full LCD instruments
Lightweight alloy 16-inch 5-spoke wheels
Comfortable and ultra-spacious flat footboard
Unified Braking System
Sleek and fashionable high-wheel urban commuter
Comfortable stitched seat with high-grip cover
Economical EU4-compliant 125cc 4-stroke engine
267mm front disc brake and 150mm rear drum brake
Advanced Monocross rear suspension
Smooth-action telescopic front forks
Dual headlights and LED taillight
Full Features & Techspecs