Sale
Nou
Bilă de tractare de 50 mm
Aţi adăugat deja acest articol. Puteţi ajusta cantitatea în coşul de cumpărături.
Piese suplimentare necesare
To mount this part on your you will need several parts. <br/> Would you also like to add these extra parts to your shopping cart?
Selected by you: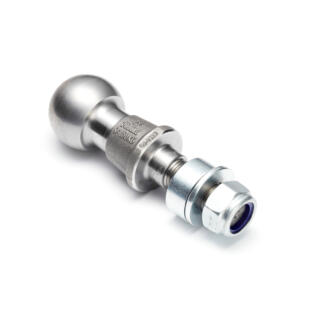 Bilă de tractare de 50 mm
yme-f85h0-00-01
€ 46,29
Parts being added
€ 46,29
Continue
Produsul a fost adăugat în coş
This item is not compatible with the Yamaha you selected.
There are no required parts.
Cauta Yamaha ta
Niciun rezultat
Selecteaza modelul
Niciun rezultat
Select a Yamaha model to see if there are required parts.
NO_PARTS_FOR_SELECTED_UNIT
Modelul ales
Detalii produs

Concepută și proiectată cu capacitatea de a remorca remorci certificate E1.

Uşor de montat
Este compatibilă cu toate suporturile de cârlig de remorcare OEM
Compatibilă cu diametrele de 20 mm și 25 mm
Omologată la standardul de certificare E1