Sale
Nou
Apărătoare pentru maneta de frână faţă în bloc
Aţi adăugat deja acest articol. Puteţi ajusta cantitatea în coşul de cumpărături.
Opitonal parts
Multiple optional parts are available to help you mount this part on your . Do your want to add these optional parts to your shopping cart?
Selected optional parts: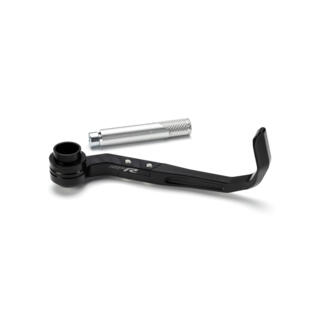 Apărătoare pentru maneta de frână faţă în bloc
bn6-ffbrp-00-00
€ 165,55
Optional parts which will be added
€ 165,55
Continue
Produsul a fost adăugat în coş
PRODUCT_ADDED_TO_CART_UNIT_NOT_COMPATIBLE
PRODUCT_ADDED_TO_CART_NO_REQUIRED_PARTS
Cauta Yamaha ta
Niciun rezultat
Selecteaza modelul
Niciun rezultat
Select a Yamaha model to see if there are required parts.
NO_PARTS_FOR_SELECTED_UNIT
Modelul ales
Detalii produs

Apărătoare de protecţie pentru maneta de frână faţă în bloc standard sau opţională.

Accentuează şi mai mult aspectul de curse al modelului
Finisaj de înaltă calitate
În conformitate cu reglementările tehnice naţionale şi internaţionale pentru curse
Produs de Gilles.Tooling
Include componentele de fixare
Desăvârşiţi aspectul de curse prin combinarea cu apărătoarea pentru maneta de ambreiaj în bloc