Sale
Nou
Tobă de eșapament neagră, tip slip-on
Aţi adăugat deja acest articol. Puteţi ajusta cantitatea în coşul de cumpărături.
Piese suplimentare necesare
To mount this part on your you will need several parts. <br/> Would you also like to add these extra parts to your shopping cart?
Selected by you: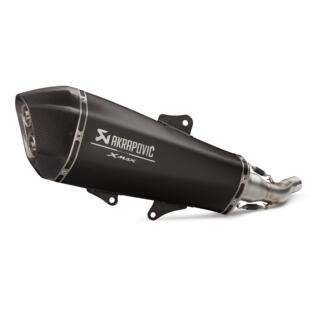 Tobă de eșapament neagră, tip slip-on
90798-33846-00
€ 849,74
Parts being added
€ 849,74
Continue
Produsul a fost adăugat în coş
This item is not compatible with the Yamaha you selected.
There are no required parts.
Cauta Yamaha ta
Niciun rezultat
Selecteaza modelul
Niciun rezultat
Select a Yamaha model to see if there are required parts.
NO_PARTS_FOR_SELECTED_UNIT
Modelul ales
Detalii produs

Accentuați aerul "cool" al modelului dvs. Yamaha!

Fabricată din oţel inoxidabil de calitate înaltă, rezistent la căldură
Designul sofisticat îmbunătăţeşte aspectul modelului dvs. Yamaha
Produce un sunet entuziasmant
Omologată pentru drumurile publice numai când este instalat convertorul catalitic opţional
Prezintă sigla XMAX gravată în mod exclusiv şi capac din carbon