Sale
Nou
Placă de protecţie posterioară
Aţi adăugat deja acest articol. Puteţi ajusta cantitatea în coşul de cumpărături.
Piese suplimentare necesare
To mount this part on your Grizzly 700 EPS SE you will need several parts. <br/> Would you also like to add these extra parts to your shopping cart?
Selected by you: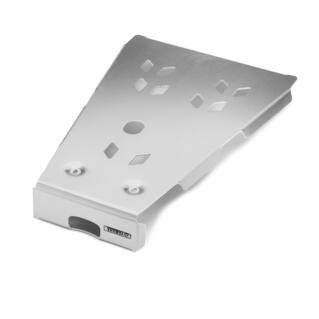 Placă de protecţie posterioară
2bg-f147f-01-00
€ 214,99
Parts being added
€ 214,99
Continue
Produsul a fost adăugat în coş
This item is not compatible with the Yamaha you selected.
There are no required parts.
Detalii produs

Protecţie de durată pentru abordarea virajelor strânse, a obstacolelor înalte sau a pietrelor de pe drum.

Adaugă protecţie cadrului principal din spate
Fabricat din aluminiu de greutate redusă
Înlocuieşte placa posterioară originală, pentru un finisaj cu aspect plăcut
Fabricat din aluminiu finisat 5052
Combinaţi-le cu plăcile opţionale de protecţie pentru partea frontală şi centrală, pentru protecţie sporită