Sale
Nou
Aţi adăugat deja acest articol. Puteţi ajusta cantitatea în coşul de cumpărături.
Piese suplimentare necesare
To mount this part on your Wolverine® X4 850 you will need several parts. <br/> Would you also like to add these extra parts to your shopping cart?
Selected by you: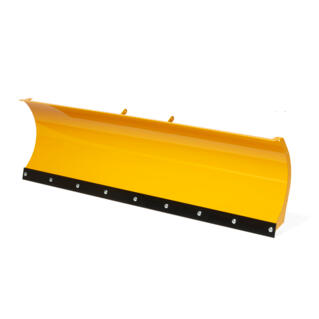 Lamă pentru plug de 72"
42s-f85b0-v0-00
€ 823,92
Parts being added
€ 823,92
Continue
Produsul a fost adăugat în coş
This item is not compatible with the Yamaha you selected.
There are no required parts.
Detalii produs

Instrument foarte util pentru îndepărtarea cu uşurinţă a zăpezii, a nisipului sau a pietrişului.

Cel mai versatil, durabil şi de mare performanţă plug disponibil pe piaţă, pentru numeroase aplicaţii dificile în aer liber
Bara centrală în cruce adaugă rigiditate
Designul încadrat contribuie la susţinere suplimentară
Bară de uzură groasă şi rezistentă, cu unghi de înclinare mare, pentru raclaj maxim al suprafeţelor
Finisajul special cu frecare redusă vopsit în câmp electrostatic împiedică zăpada să adere la lamă
Plug complet, datorită capacităţii sale de utilizare cu o gamă largă de accesorii opţionale utile, precum setul de markere pentru plug, peretele lateral pentru lama plugului, frânghia de ridicare pentru plug etc. Consultaţi matricea de aplicaţii inclusă pentru toate accesoriile disponibile
Uşor de montat