Distracție cu 4 locuri, agilitatea modelului cu 2 locuri
Echipat cu scaune cu spătare înalte, concepute pentru 4 adulţi, este una dintre cele mai confortabile modalităţi de a ieşi în natură şi de a explora alături de prietenii tăi. Şasiul compact oferă un nivel excepţional de agilitate şi manevrabilitate; iar motorul puternic de 850 cmc cu doi cilindri în paralel produce suficient cuplu pentru un control uşor la viteză mică pe un teren dificil.
Cu o transmisie Ultramatic care funcţionează impecabil şi cu sistemul nostru de tracţiune comutabil On-Command 2WD/4WD/blocare diferenţial, Wolverine X4 îţi oferă mai multă siguranţă şi mai mult control!
Dintr-o privire
Noul Yamaha cu 4 locuri side-by-side
Nivel înalt de randament, confort şi siguranţă
Conceput pentru 4 adulţi
Ideal pentru activităţi în timpul liber şi transporturi uşoare
Şasiu compact şi agil, centru de greutate jos
Motor puternic nou de 850 cmc cu doi cilindri în paralel
Versatilitate de încredere pe toate tipurile de teren
Silenţios, plăcut şi confortabil
Robust, durabil şi adaptabil
Ideal pentru utilizatorii noi, dar şi pentru cei experimentaţi
Capacitate de transport şi tractare foarte bună
Caracteristici şi specificaţii tehnice complete
Wolverine X4
Şasiul compact cu ampatament scurt al modelului Wolverine X4 este conceput pentru a face faţă terenului dificil în deplină siguranţă - iar suspensia spate cu reglare automată menţine garda la sol pentru o călătorie lină, chiar şi atunci când e complet încărcat.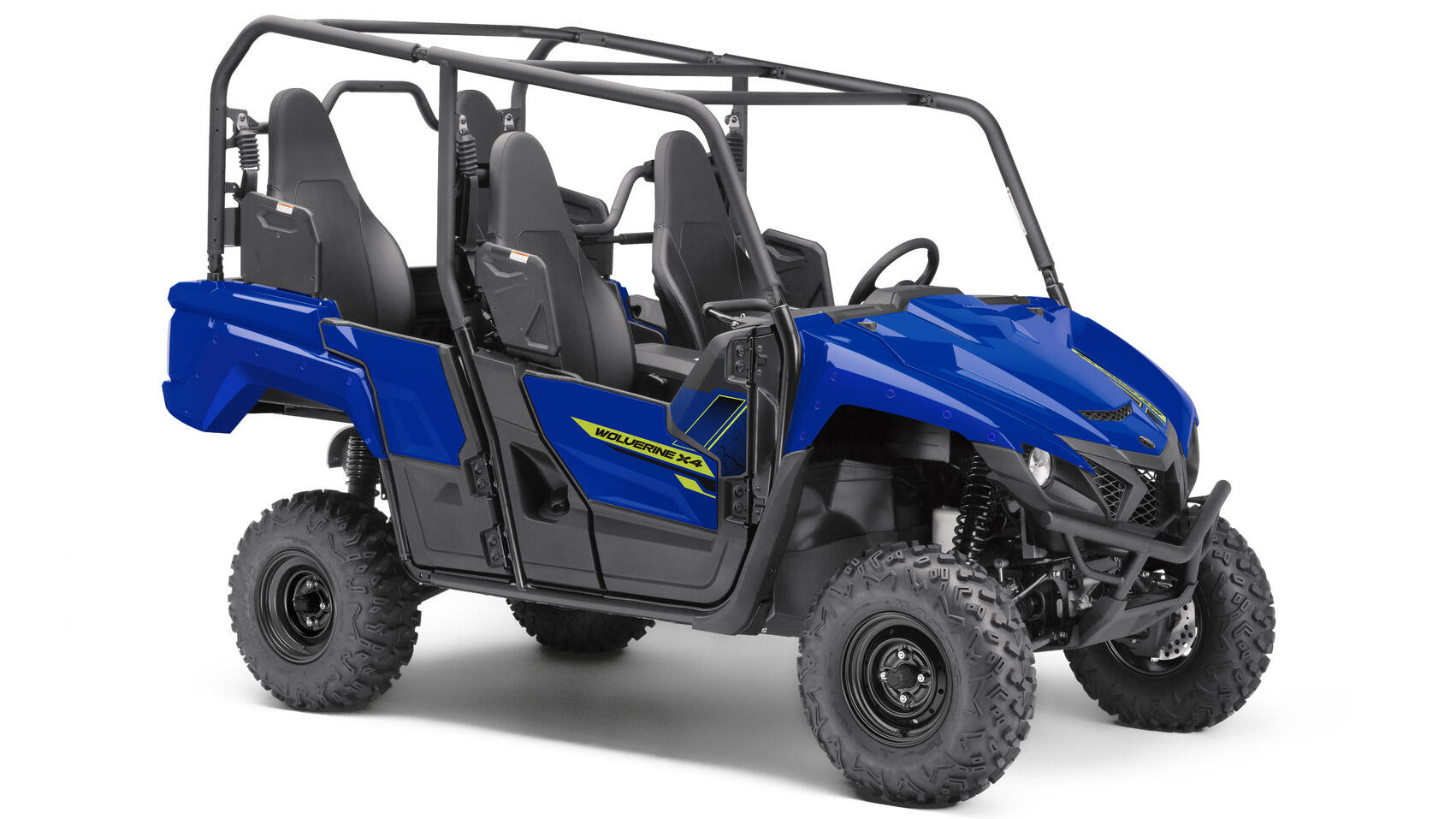 Aţi adăugat deja acest articol. Puteţi ajusta cantitatea în coşul de cumpărături.
Produsul a fost adăugat în coş
This item is not compatible with the Yamaha you selected.
There are no required parts.