De dimensiuni mici, dar oferind o mare distracţie.
Siguranţa este prioritară, iar modelul YFZ50 prezintă o gamă de caracteristici care oferă părinţilor un grad ridicat de control. Viteza poate fi limitată prin şurubul de blocare a acceleraţiei şi comutatorul pentru limitarea turaţiei – iar un şnur pentru oprire, ataşat comutatorului, poate opri imediat motorul.
Fiind simplu de utilizat, distractiv de pilotat şi uşor de întreţinut, modelul Yamaha YFZ50 reprezintă alegerea sigură a adulţilor responsabili – iar cu designul inspirat de modelul de curse YFZ450R, acest mini ATV este cu siguranţă pe primul loc pe lista de dorinţe a fiecărui copil!
Dintr-o privire
ATV compact, agil, pentru copiii cu vârsta între 6 şi 9 ani
Simplu de utilizat, distractiv de pilotat şi uşor de întreţinut
Modul ideal de familiarizare cu pilotarea ATV-urilor
Calitate, fiabilitate şi susţinere Yamaha
Şurub de blocare a acceleraţiei pentru reglarea vitezei de către părinţi
Limitatorul comutabil limitează viteza maximă a motorului
Şnur cu decuplare pentru control parental deplin
Design sportiv, inspirat de modelul YFZ450R
Motor în 4 timpi, 49 cmc, cu răcire cu aer, uşor de întreţinut
Transmisie CVT automată lină, cu curea trapezoidală
Manete de frână montate pe ghidon
Pornire electrică şi prin pedală detaşabilă
Caracteristici şi specificaţii tehnice complete
YFZ50
La Yamaha suntem renumiţi pentru construirea unora dintre cele mai de succes ATV-uri din lume pentru activităţi sportive şi recreative – iar acum, cu un nou model pentru începători, destinat copiilor cu vârsta între 6 şi 9 ani, facem ca inimile celor mici să bată mai repede.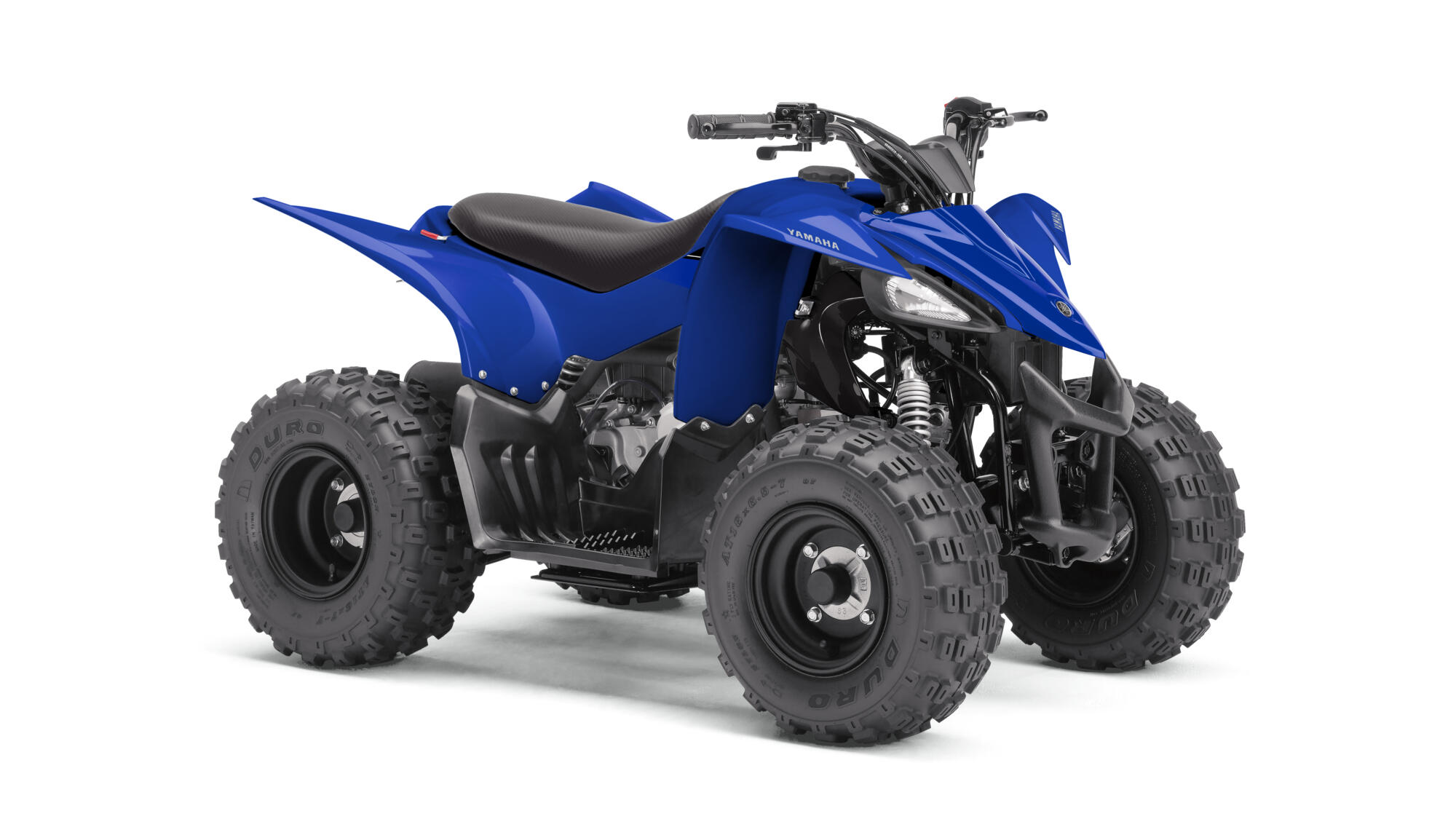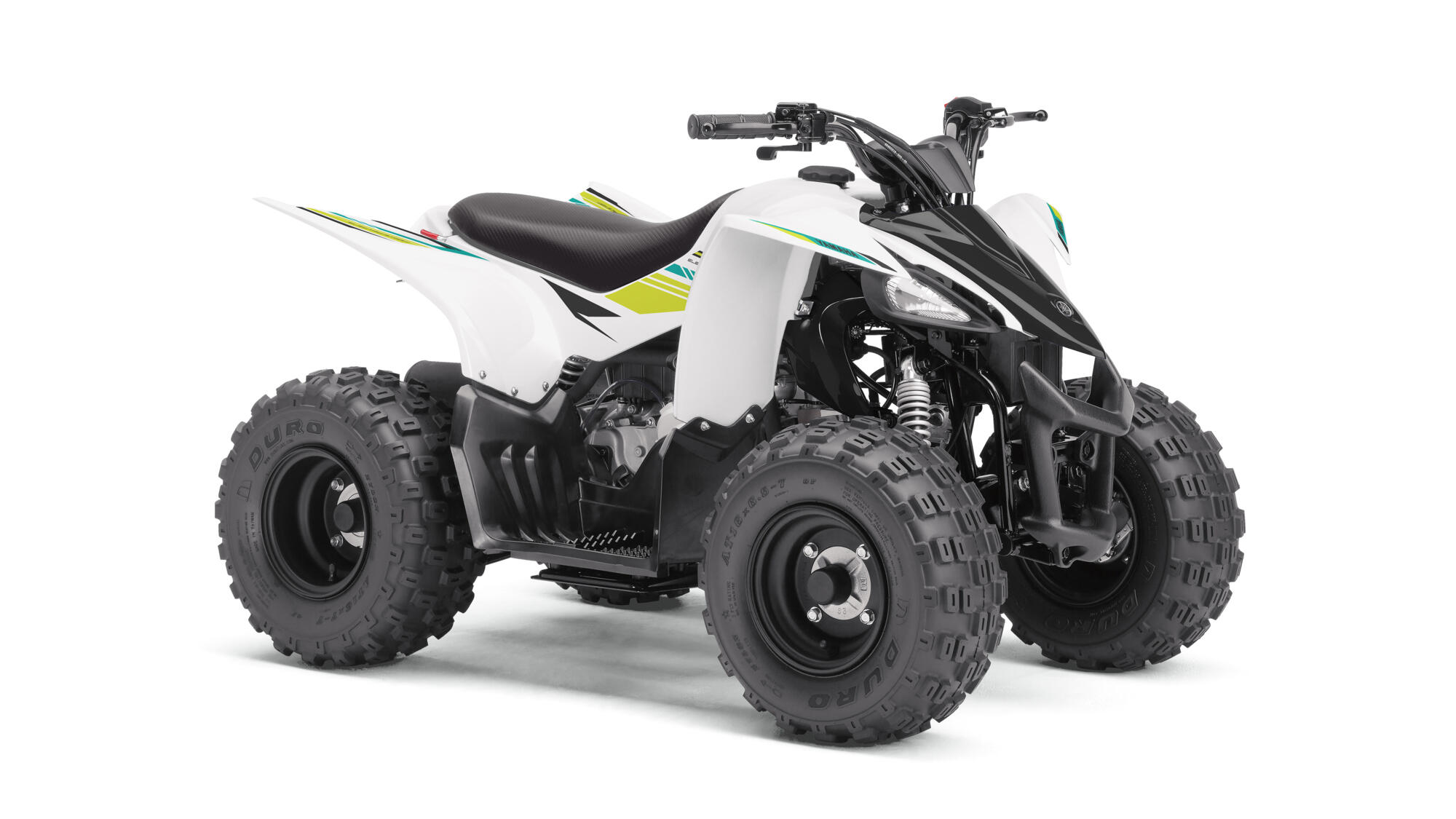 Aţi adăugat deja acest articol. Puteţi ajusta cantitatea în coşul de cumpărături.
Produsul a fost adăugat în coş
This item is not compatible with the Yamaha you selected.
There are no required parts.