Sale
Nou
Modul anti-vibrații SP Connect™
Aţi adăugat deja acest articol. Puteţi ajusta cantitatea în coşul de cumpărături.
Piese opţionale
Multiple optional parts are available to help you mount this part on your YFZ50. Do your want to add these optional parts to your shopping cart?
Selected optional parts: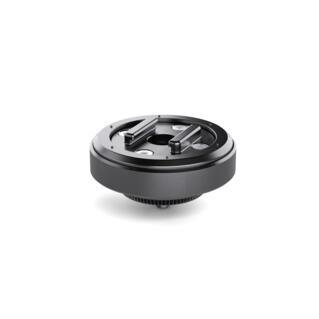 Modul anti-vibrații SP Connect™
yme-favm0-00-00
€ 35,75
Optional parts which will be added
€ 35,75
Continue
Produsul a fost adăugat în coş
This item is not compatible with the Yamaha you selected.
There are no required parts.
Detalii produs

Utilizează modul anti-vibrații SP Connect™ pentru a reduce și mai mult vibrațiile, pentru o serie de intervale de frecvențe. Dezvoltarea acestui nou produs este o reacție la complexitatea noilor modele de smartphone, ale căror sisteme de camere sunt formate din componente din ce în ce mai sensibile. Inserția din elastomer, special proiectată, se amortizează în toate direcțiile și împiedică până la 60% din vibrații (de ex., de la motorul motocicletei) care ar putea afecta stabilizatorul mecanic al imaginii camerei. Acesta nu numai că protejează smartphone-ul, dar rămâne stabil și montat în siguranță, pentru a putea naviga cu ușurință pe șosea.

Frezat la o mașină cu comandă numerică (CNC) din aluminiu de calitate aeronautică
Amortizarea vibrațiilor 3D prin inserția din elastomer special dezvoltată
Opțiune de orientare tip portret/vedere
Rotație la 360° în pași de 6°
Se potrivește cu toate suporturile SP Connect™ cu cap de amortizare standard
Ușor de montat de către oricine