Sale
Nou
Tabelă curse Yamaha Racing XL
Aţi adăugat deja acest articol. Puteţi ajusta cantitatea în coşul de cumpărături.
Piese opţionale
Multiple optional parts are available to help you mount this part on your YFZ50. Do your want to add these optional parts to your shopping cart?
Selected optional parts: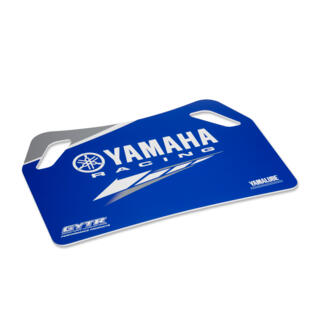 Tabelă curse Yamaha Racing XL
yme-pitbd-xl-00
€ 77,45
Optional parts which will be added
€ 77,45
Continue
Produsul a fost adăugat în coş
This item is not compatible with the Yamaha you selected.
There are no required parts.
Detalii produs

Pentru comunicarea cu pilotul în timpul antrenamentelor sau curselor prin mesaje text.

Dimensiune XL: 74 x 48 cm
Cu sigla Yamaha Racing
Fundal alb pentru o mai bună citire a textului
Ușor de curățat cu o lavetă moale
Inclusiv marker negru pentru tablă albă de 4 mm
Materialul ușor facilitează întinderea brațului la maximum