Frumusețea muncii.
Propulsat de noul motor de cuplu ridicat MK II de 686 cmc - şi echipat cu un şasiu compact şi scaun luxos pentru confort pe durata întregii zile - acest adevărat cal de povară poate transporta o sarcină utilă de 140 kg, plus pilotul, şi poate remorca până la 600 kg.
Transmisia CVT Ultramatic® CVT lină şi sistemul mecanic 2WD/4WD fac acest ATV ideal pentru remorcare şi muncă toată ziua.
Dintr-o privire
Cea mai avantajoasă ofertă pentru un ATV utilitar
Motor puternic SOHC de 686 cmc, cu cuplu ridicat, în 4 timpi
Transmisie CVT automată Yamaha Ultramatic®
On-Command® 2WD/4WD
Direcţie asistată electric Yamaha (modelele EPS)
Capacitate portantă totală a portbagajelor faţă şi spate de 140 kg
Capacitate de remorcare de 600 kg şi troliu montat frontal
Discuri faţă şi frână spate etanşă cu discuri umede
Suspensie independentă, cu cursă lungă
Pneuri Maxxis de 25", 25x8x12 faţă; 25x10x12 spate
Panou de bord digital
Lampă de lucru centrală cu halogen (modelele EPS)
Yamaha oferă opțiuni de omologare de categoria T; consultați dealerul local pentru detalii.
Caracteristici şi specificaţii tehnice complete
Kodiak 700 EPS
ATV-urile utilitare Yamaha sunt concepute cu un singur scop: să înlesnească munca în medii exterioare dificile.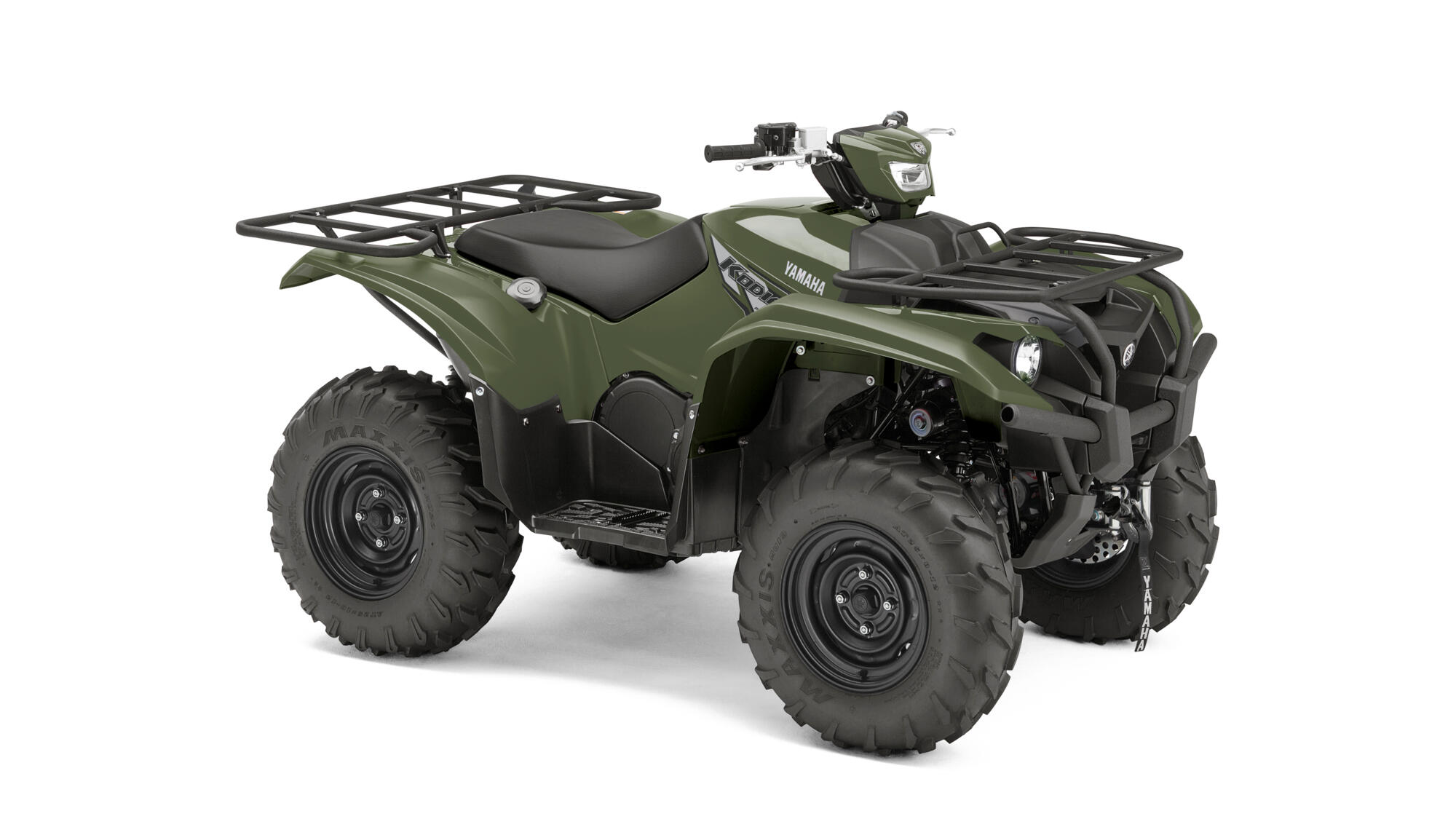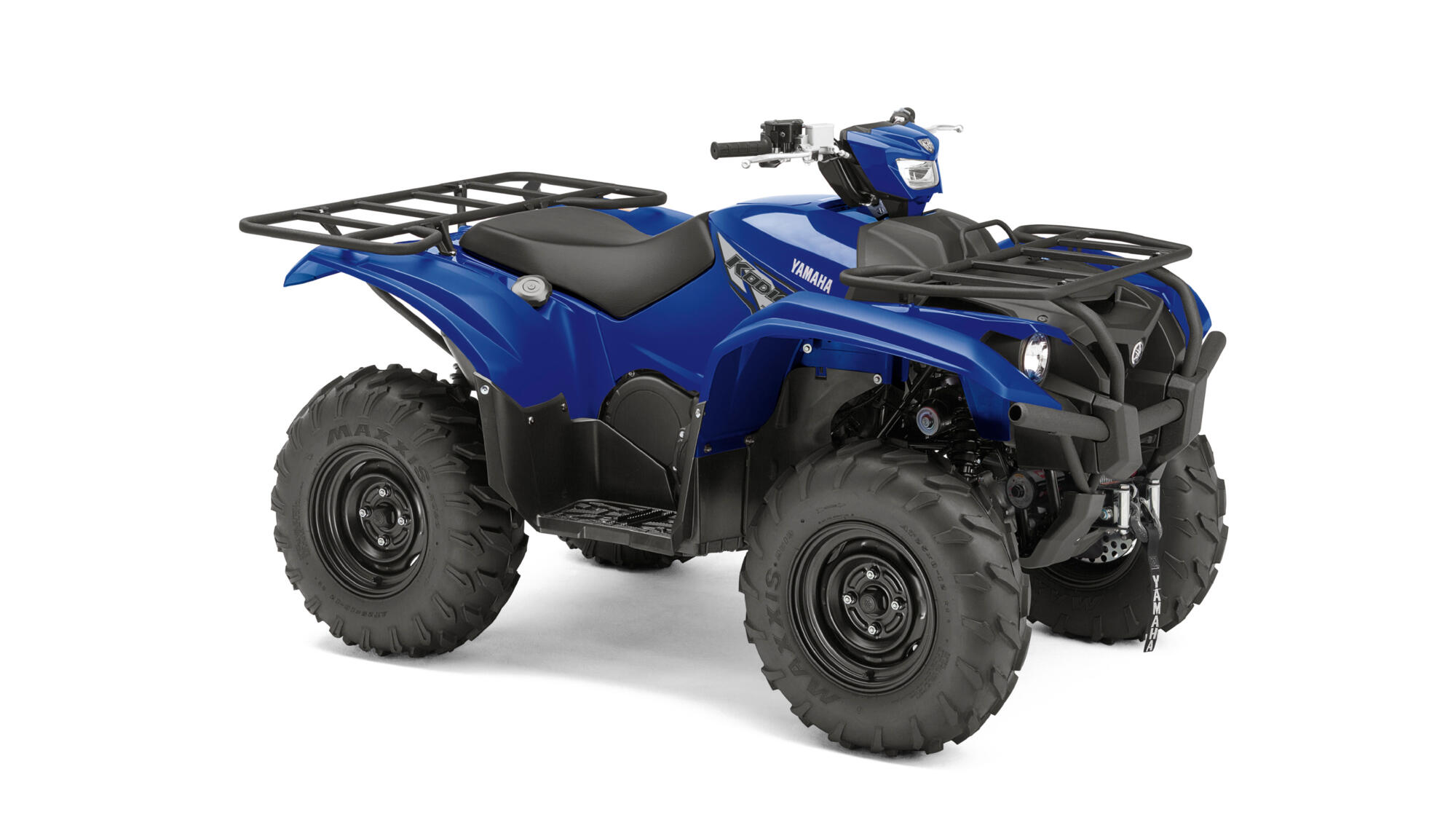 Aţi adăugat deja acest articol. Puteţi ajusta cantitatea în coşul de cumpărături.
Produsul a fost adăugat în coş
This item is not compatible with the Yamaha you selected.
There are no required parts.