Regele pajiştilor.
Suspensiile faţă şi spate fac ca ATV-ul să plutească pe teren dur, iar sistemul 2WD/4WD On-Command® vă permite să treceţi uşor de la un mod de transmisie la altul. Cu portbagaje spate şi faţă, Grizzly 350 4WD are şi capacitatea de a transporta sarcini de până la 120 kg. Economic cu carburantul, uşor de întreţinut, este calul de povară al lumii ATV-urilor: puternic, dur şi rezistent.
Iar în combinaţie cu gama noastră de accesorii practice, de la troliuri la pluguri, munca nu a fost niciodată atât de distractivă.
Dintr-o privire
Motor în 4 timpi, răcire cu aer/ulei, 348 cmc
Ansamblu de suspensie faţă şi spate
Sistem de antrenare On-Command® 2WD/4WD
Transmisie Ultramatic® complet automată
Frână cu tambur etanş
Sarcină maximă 120 kg pe portbagaje
Economic şi uşor de întreţinut
Capacitate de remorcare de 500 kg
Gamă largă de accesorii care uşurează munca
Disponibil în versiune omologată pentru înmatriculare
Caracteristici şi specificaţii tehnice complete
Grizzly 350 4WD
ATV-urile utilitare Yamaha sunt concepute cu un singur scop: să înlesnească munca în medii exterioare dificile.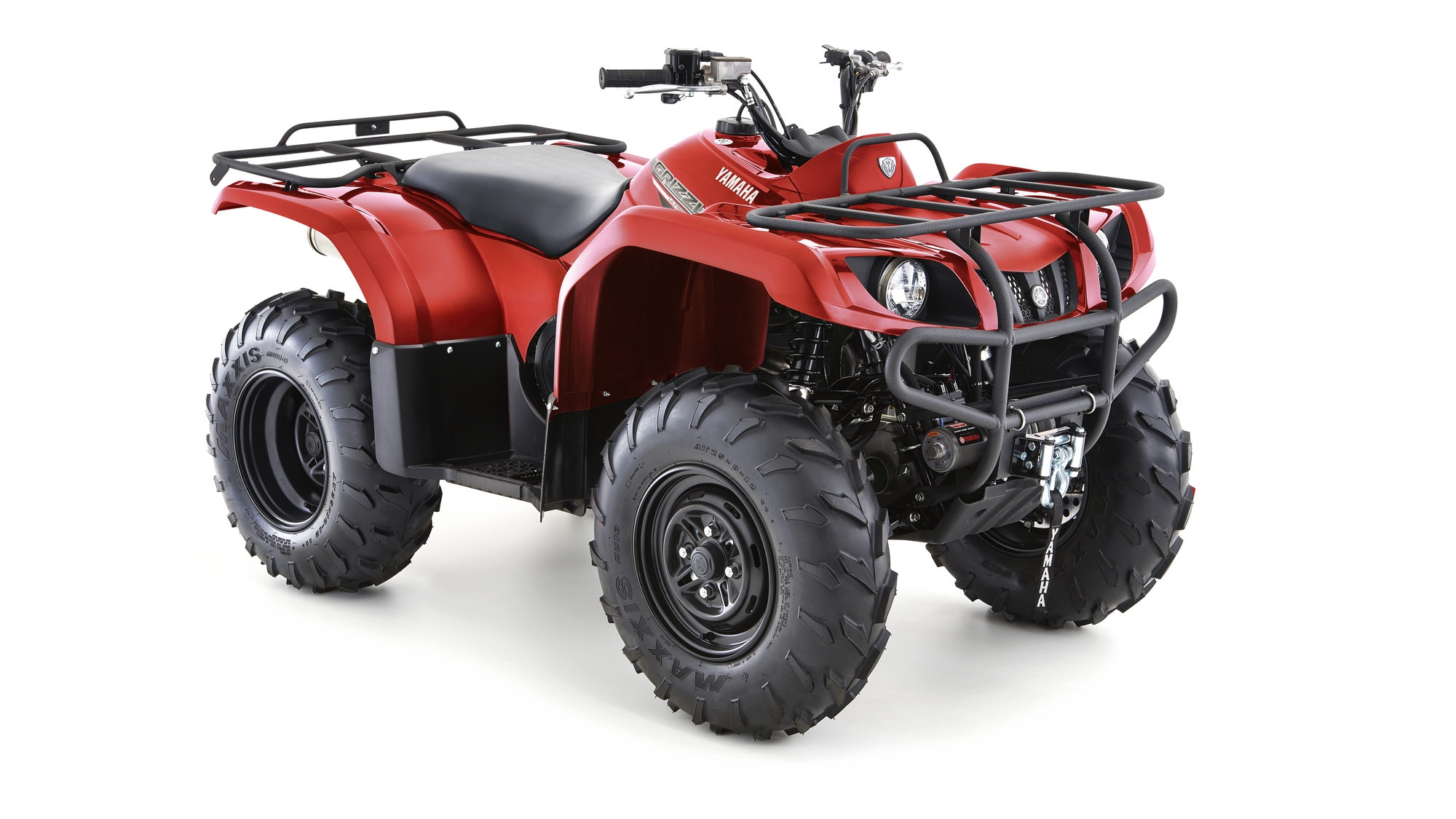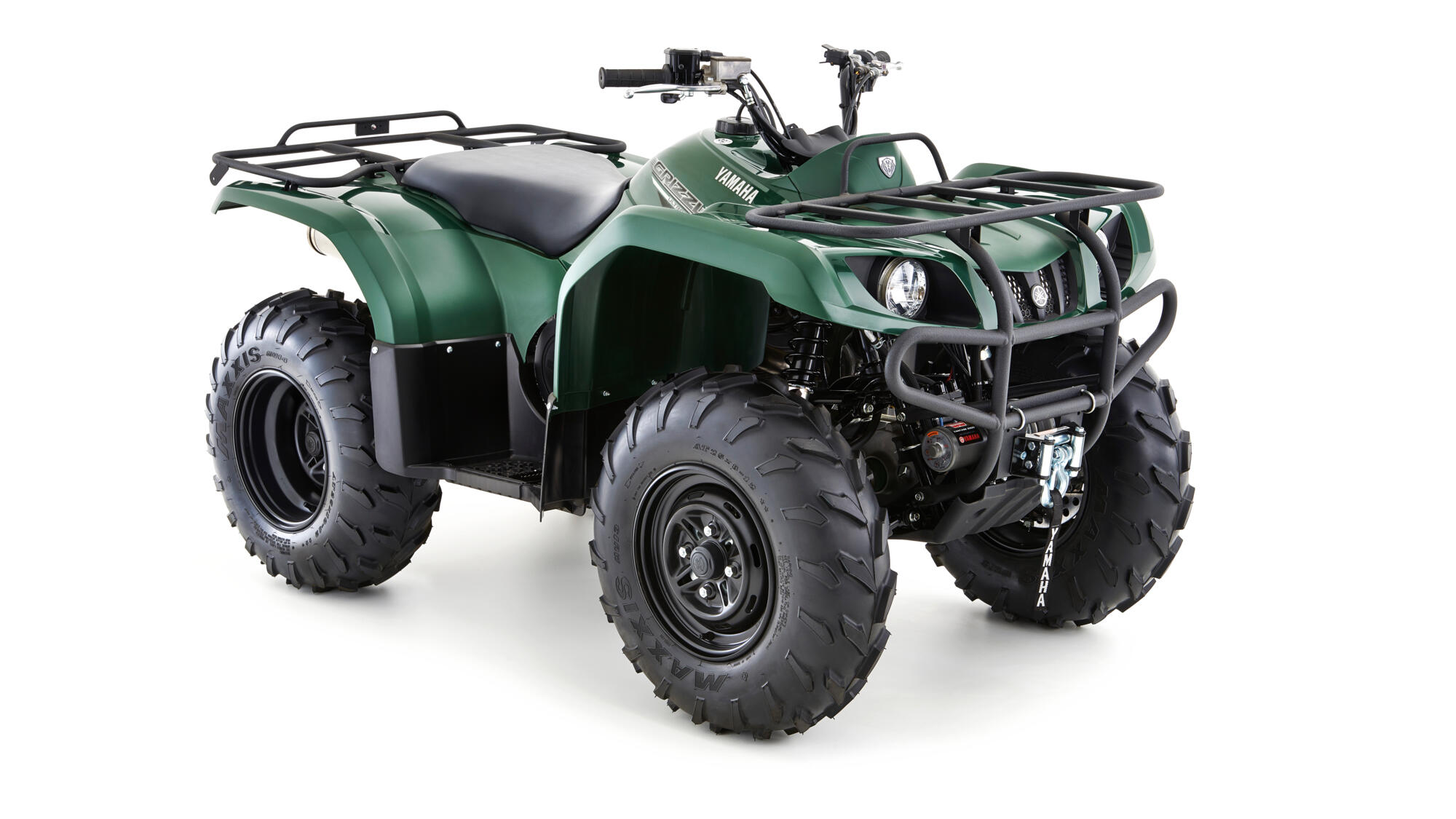 It's time to experience the true meaning of All Terrain. For the very first time the Yamaha Utility and Leisure ATV and Side-by-Side vehicle range is on tour and ready for you to test.