O forţă a naturii.
Este uşor să utilizezi tehnologie, durabilitate remarcabilă şi fiabilitatea Yamaha pentru a-i permite lui Kodiak 450 să abordeze cele mai dificile sarcini, pe teren extrem. Sistemul de tracţiune On Command, lider în domeniu, vă permite să comutaţi fără efort între 2WD şi 4WD prin apăsarea unui buton - iar transmisia automată Ultramatic face fiecare sarcină mai relaxantă şi plăcută.
În privinţa confortului şi comodităţii, nimic nu se compară! Şi când s-a terminat munca, acest ATV versatil adaugă o nouă dimensiune preţiosului dvs. timp liber.
Dintr-o privire
ATV utilitar de dimensiuni medii versatil şi practic
Confort pe întreaga zi, funcţionalitate suplimentară, uşor de utilizat
Proiectat pentru muncă şi timp liber
Model compact al caroseriei, cu zonă spaţioasă pentru pasageri
Suspensie cu cursă lungă, cu amortizoare pe gaz
Calitate premium Yamaha, cu un foarte bun raport calitate-preţ
Sistem de tracţiune On Command 2WD / 4WD cu buton
Troliu WARN Vantage 2000
Transmisie automată CVT Ultramatic
Injecţie electronică de carburant, economică şi fiabilă
Motor de 421 cc în 4 timpi, cu cuplu ridicat
120 kg capacitate portantă a portbagajelor, 600 kg capacitate de remorcare
Caracteristici şi specificaţii tehnice complete
Kodiak 450
Cu şasiul său robust şi motor cu cuplu ridicat, Kodiak 450 este un muncitor neobosit care poate căra 120 kg pe portbagajele sale - sau poate remorca până la 600 kg - permiţându-vă să traversaţi teren extrem cu unelte, provizii sau echipament.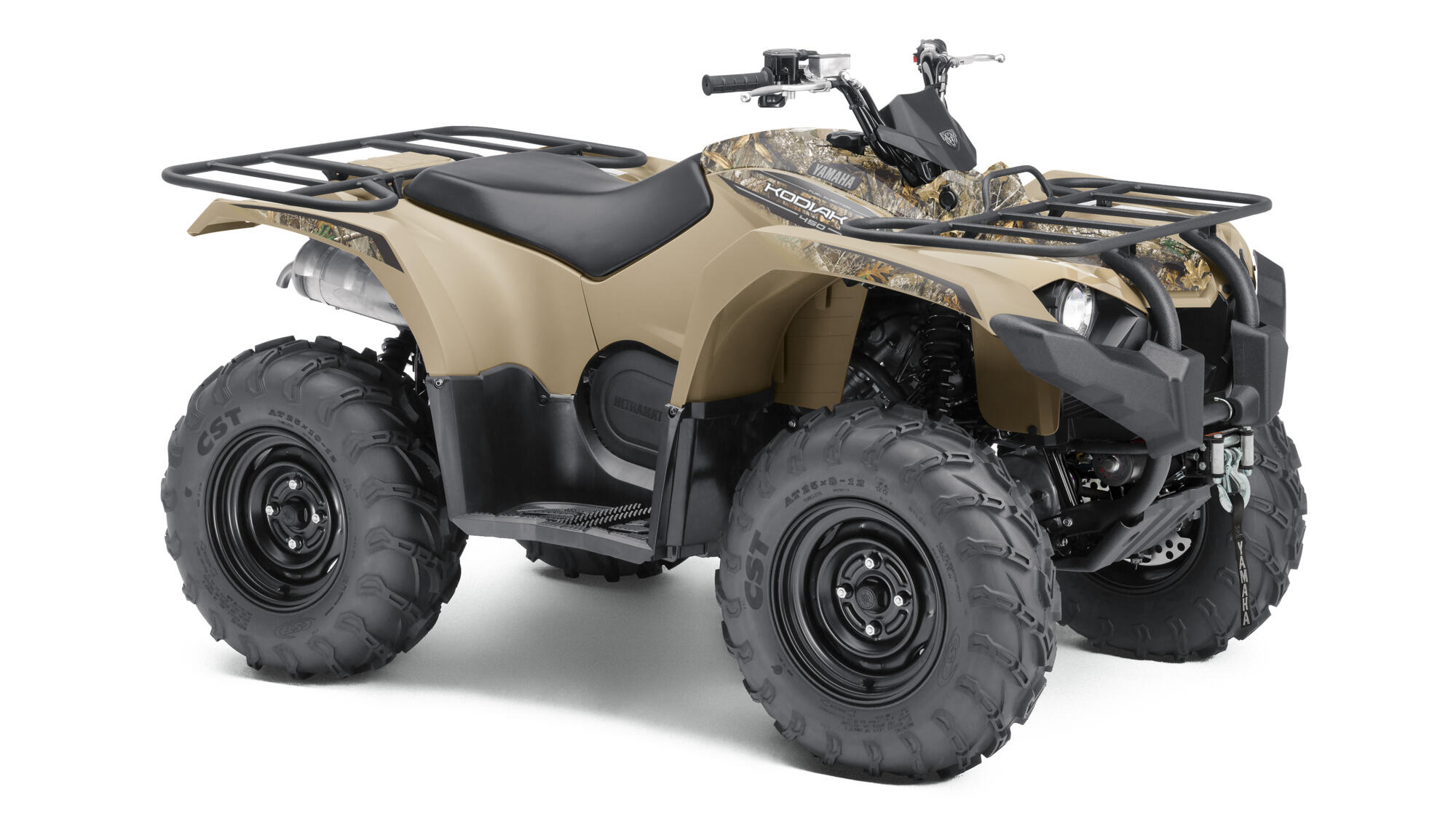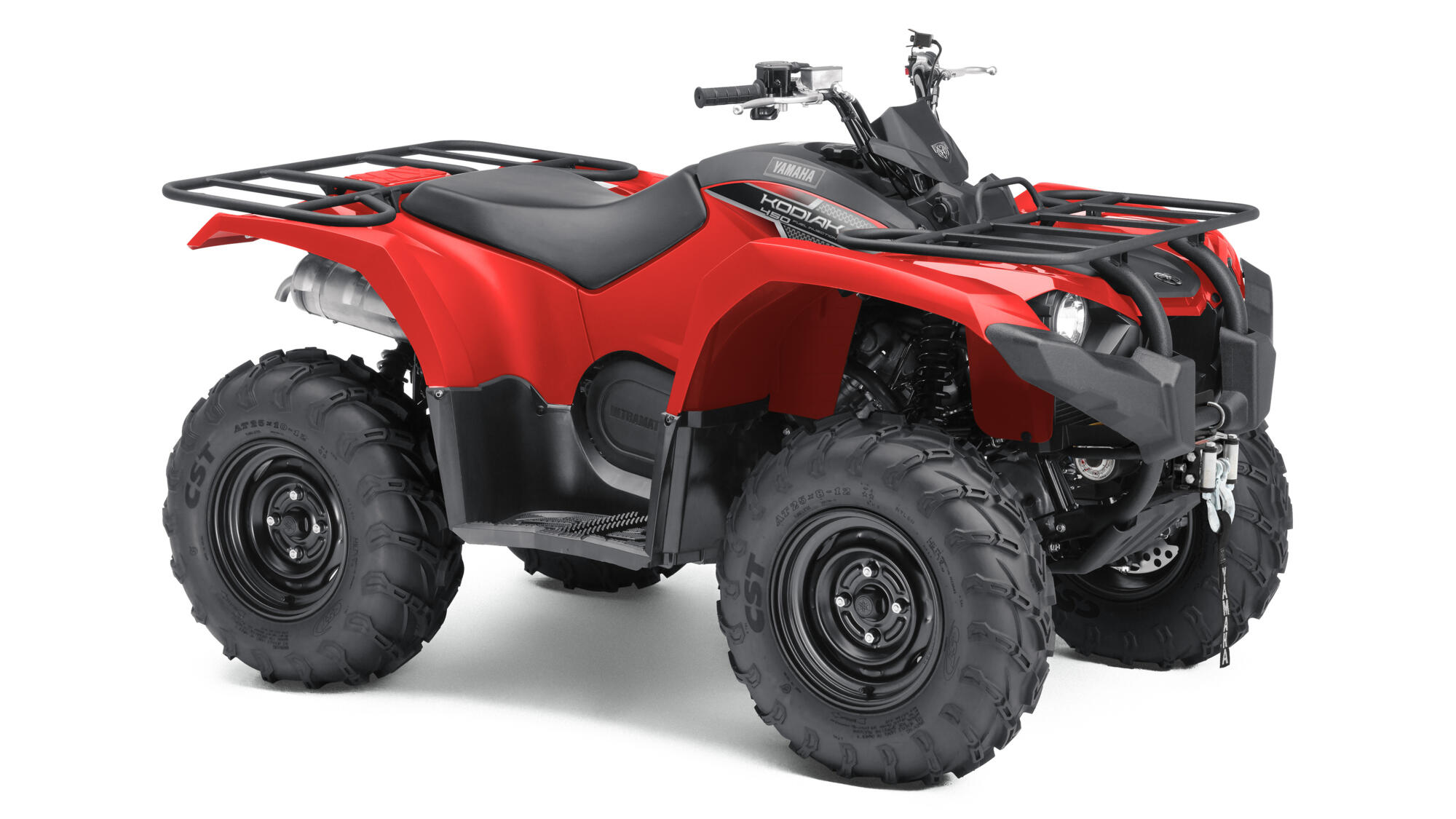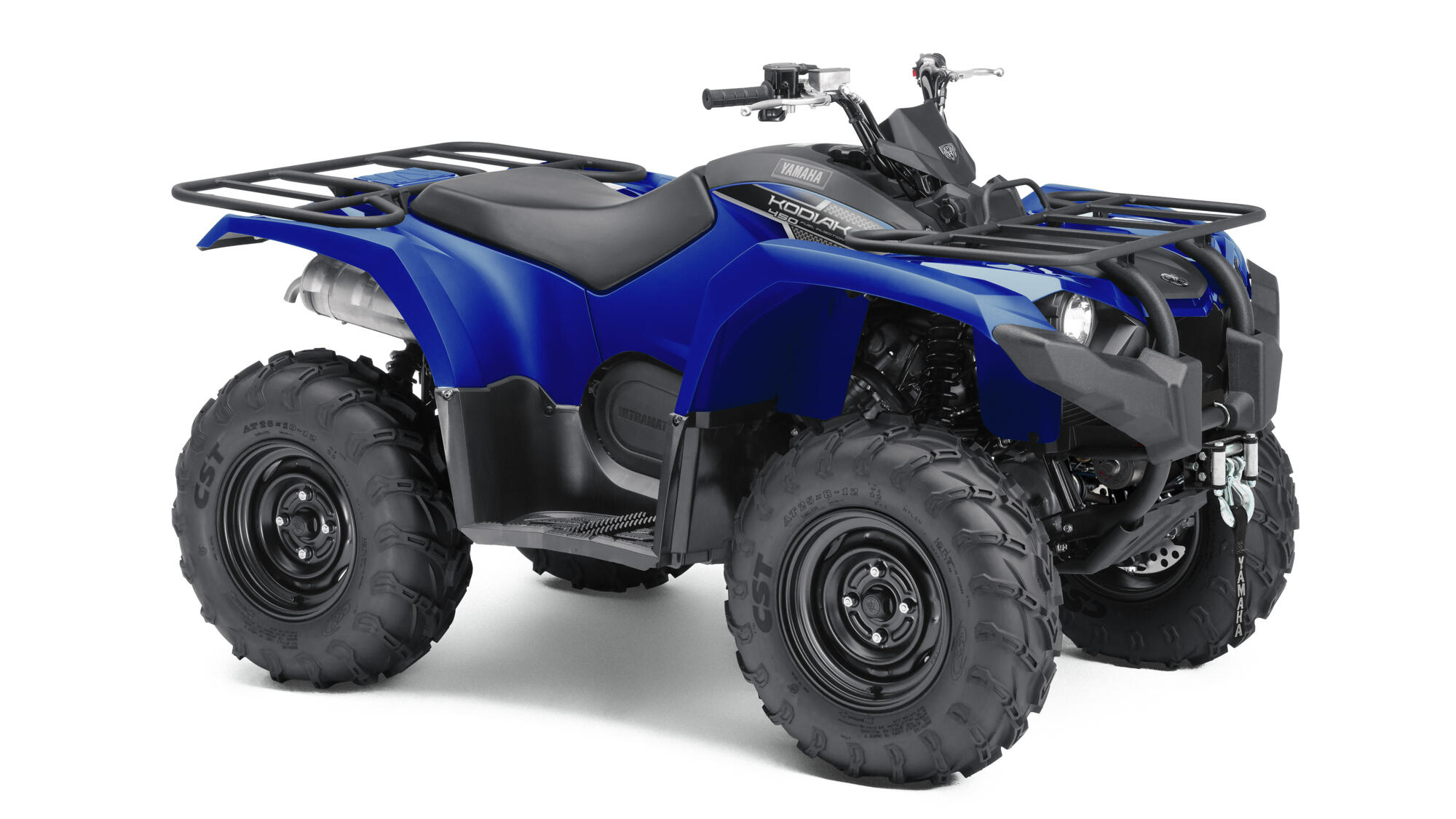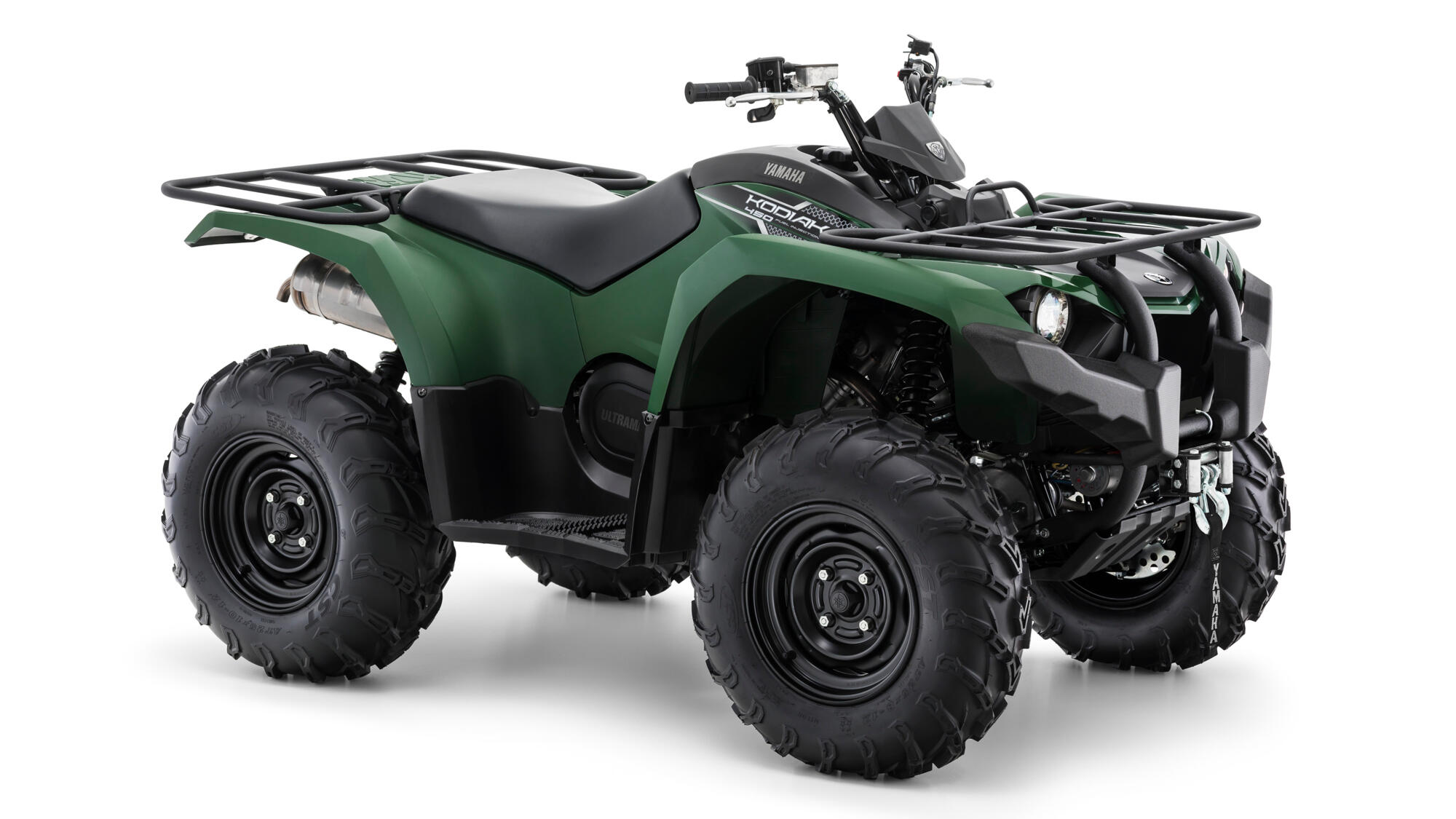 It's time to experience the true meaning of All Terrain. For the very first time the Yamaha Utility and Leisure ATV and Side-by-Side vehicle range is on tour and ready for you to test.