Lucrări ordinare efectuate extraordinar.
Propulsat de motorul de cuplu ridicat MK II de 686 cmc - şi echipat cu un şasiu compact şi scaun luxos pentru confort pe durata întregii zile - acest adevărat cal de povară poate transporta o sarcină utilă de 140 kg, plus pilotul, şi poate remorca până la 600 kg.
Transmisia cu funcţionare lină Ultramatic® CVT şi sistemul 2WD/4WD cu diferenţial blocabil fac ca acest ATV să fie ideal pentru remorcare, iar cu direcţia asistată electric, Kodiak 700 EPS face fiecare zi de lucru puţin mai uşoară.
Dintr-o privire
Suspensie independentă, cu cursă lungă
Capacitate portantă totală a portbagajelor faţă şi spate de 140 kg
Capacitate de remorcare de 600 kg şi troliu montat frontal
Motor puternic MK II SOHC de 686 cmc, cu cuplu ridicat, în 4 timpi
On-Command® 2WD/4WD cu blocarea diferențialului
Direcţie asistată electric (EPS) Yamaha
Pneuri Maxxis de 25", 25x8x12 faţă; 25x10x12 spate
Discuri faţă şi frână spate etanşă cu discuri umede
Transmisie CVT automată Yamaha Ultramatic®
Instrumente digitale (modelele EPS) şi spaţiu de depozitare
Caracteristici şi specificaţii tehnice complete
Kodiak 700 EPS
ATV-urile utilitare Yamaha sunt concepute cu un singur scop: să înlesnească munca în medii exterioare dificile.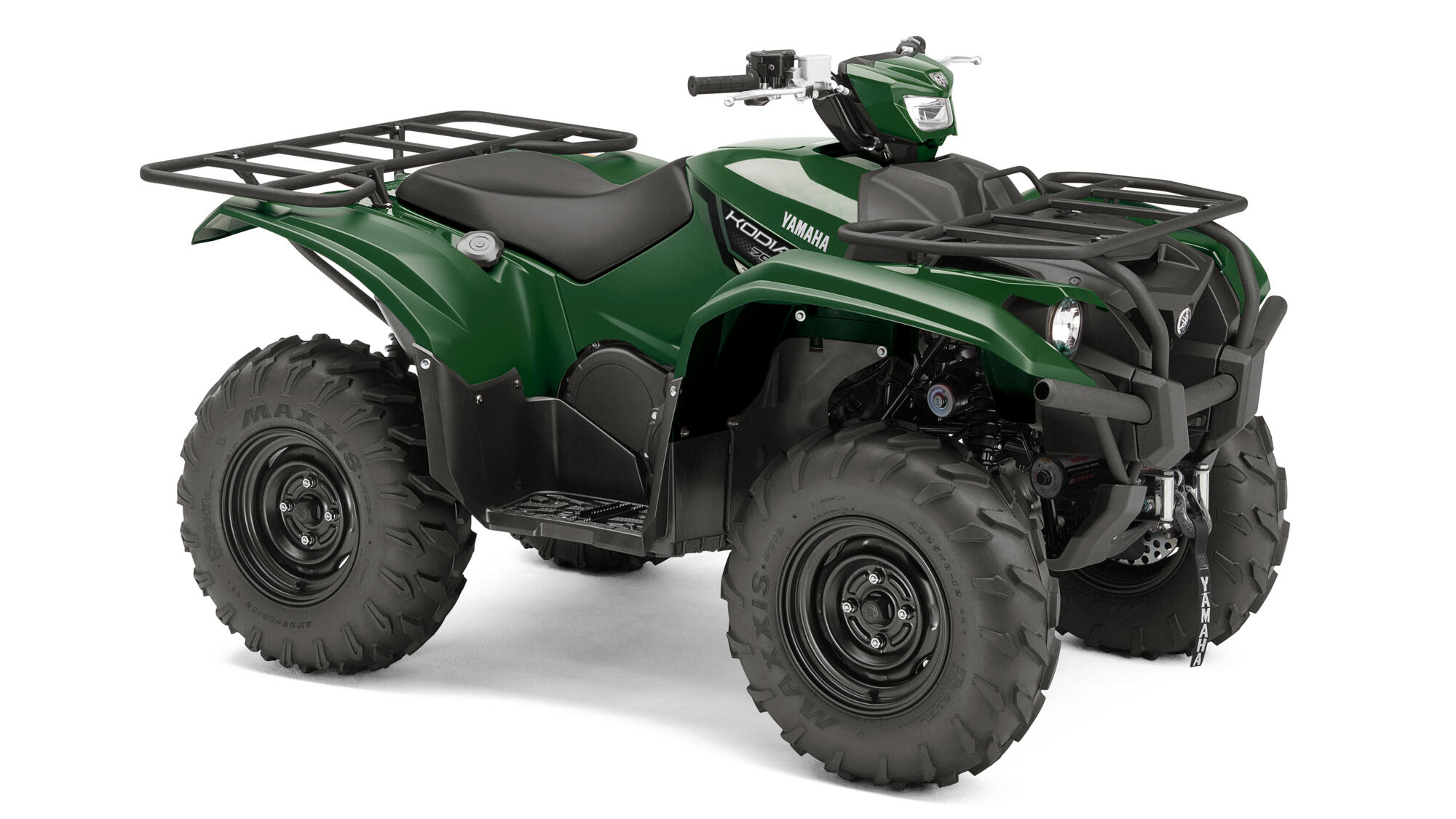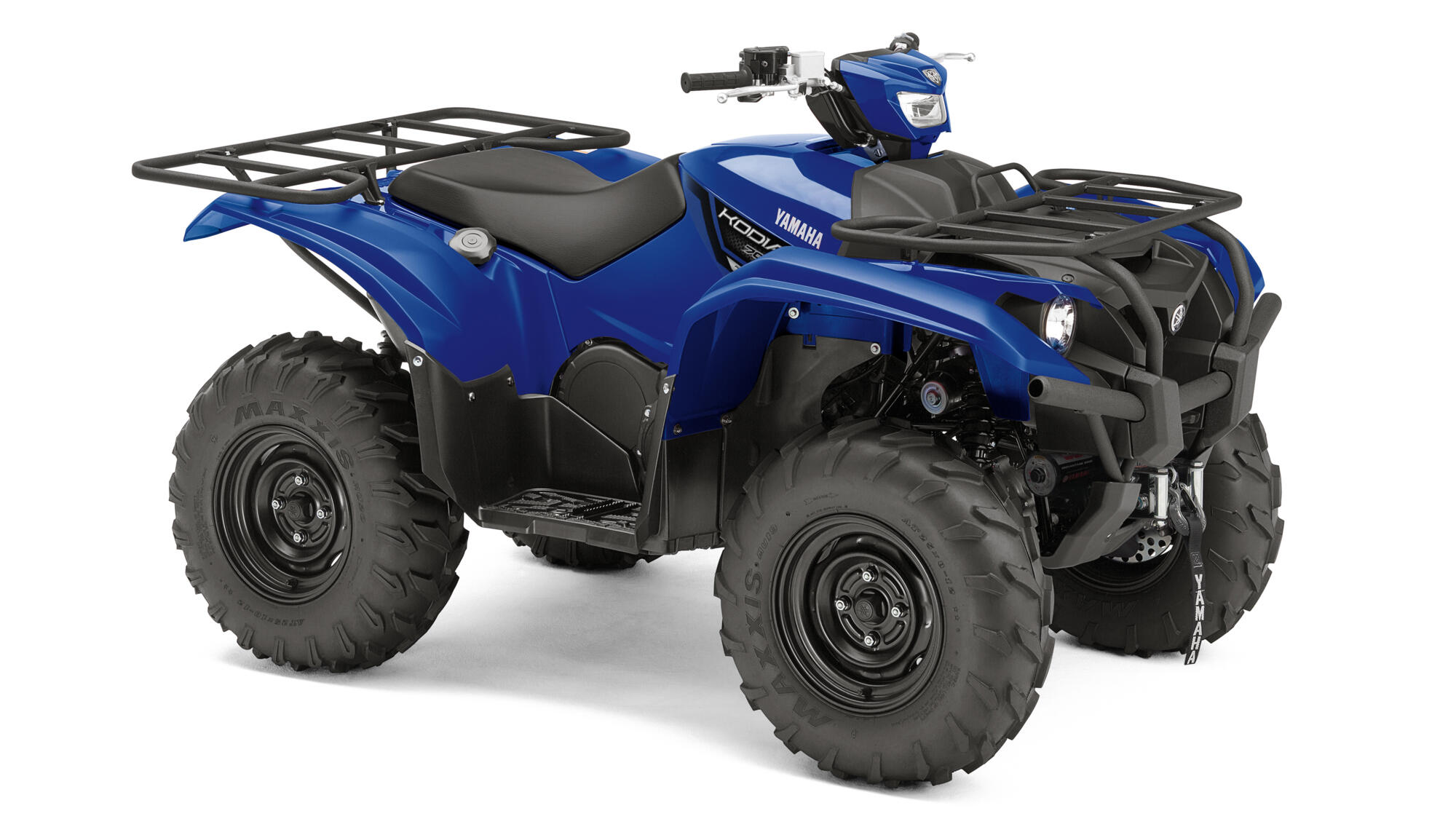 It's time to experience the true meaning of All Terrain. For the very first time the Yamaha Utility and Leisure ATV and Side-by-Side vehicle range is on tour and ready for you to test.