L as in light and lively
The integrated canvas garage can be used for easy storage of long equipment. In addition, the canvas garage has its own storage space for the detachable light mast. Additional storage space (45 l) can be found in the seat-stowage box in front of the steering console.
The standard equipment include stainless steel railings, swim ladder, composite floor and much more. The boat can be equipped with a stylish black canopy, that provides protections from rain and wind, thereby extending the boating season.
Dintr-o privire
Flexible general arrangement
Integrated canvas garage as standard
Lockable stowage beneath aft sofa
Room for twin fuel tanks
Sizeable bathing platforms
De nescufundat
Registered for 6 pax.
Caracteristici şi specificaţii tehnice complete
Buster L1
Our design has always been guided by uncompromising goals regarding ruggedness, everyday practicality and seaworthiness. These values, combined with generations of industrial, hand crafted traditions have created a quality level that already carries a legacy of its own: Buster.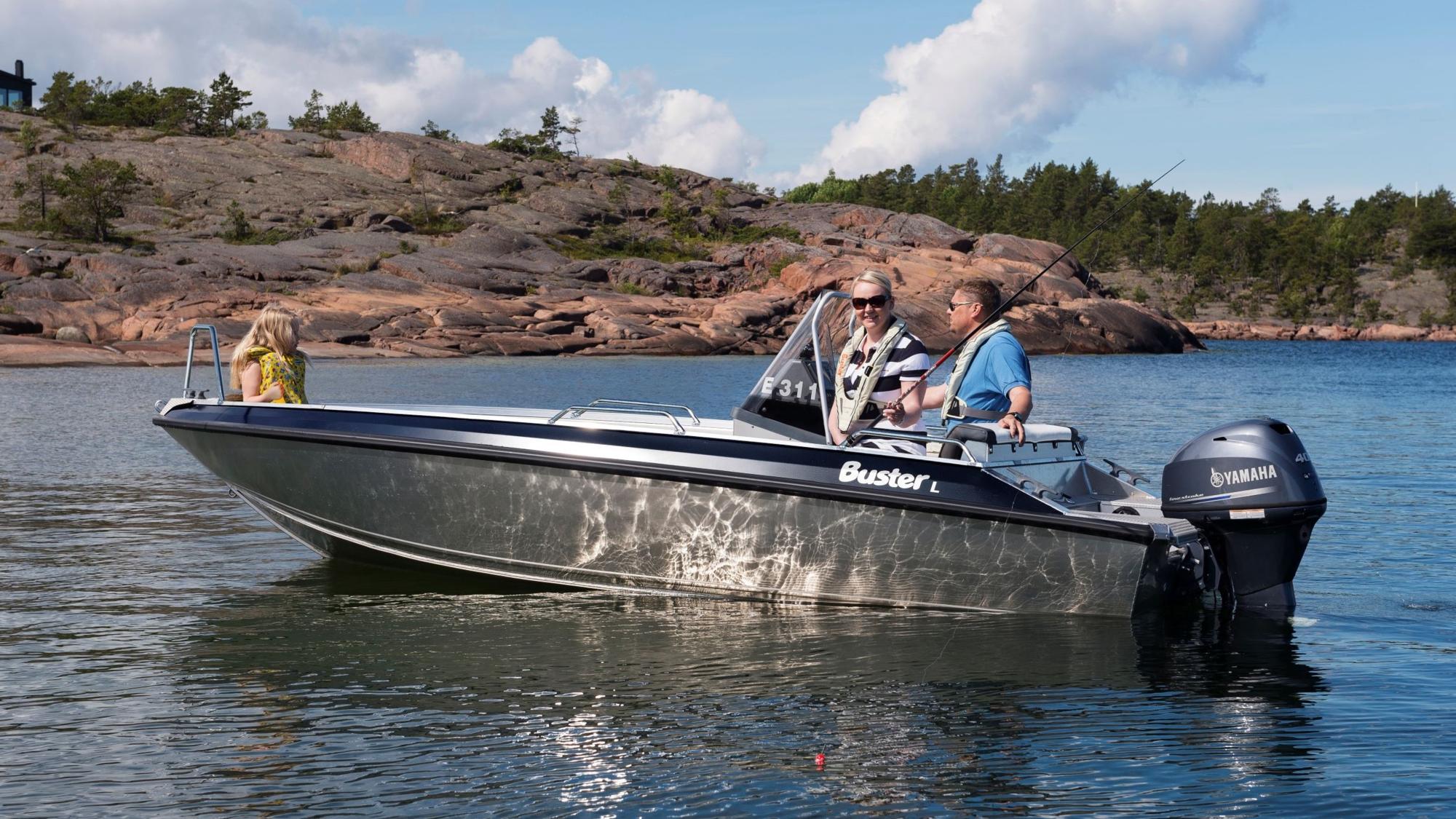 Aţi adăugat deja acest articol. Puteţi ajusta cantitatea în coşul de cumpărături.
Produsul a fost adăugat în coş
Produsul nu este compatibil
Nu exista piese necesare