Big power in a compact package.
Despite its power, a large capacity muffler ensures that it runs with a low noise emission of just 51.5 dB(A).* The compact control panel, with all dials on one side, makes it easy to use, and fits with the new clean and retro overall design. The 4.2 litre fuel tank will allow for 10.5 hours of continuous operation at 1/4 rated load. So, whether you take it camping or to a building site, this brushless inverter is up to the job.
* at ¼ rated load from 7 meters.
Dintr-o privire
High-output, 79cc engine
Retro-modern style and light weight
Up to 10.5 hours continuous running at ¼ rated loa
Large capacity muffler for quieter running
Economy control for saving fuel
Easy-to-use control panel
Large handle for carrying by one or two people
4.2 litre fuel tank
Easily detachable panel for servicing
Complies with gas emission regulations
TwinTech™ capability
Caracteristici şi specificaţii tehnice complete
EF2000iS
Yamaha generators are full of state-of-the-art technology that not only guarantees high-level performance, but also makes them outstanding in operation, economy and durability.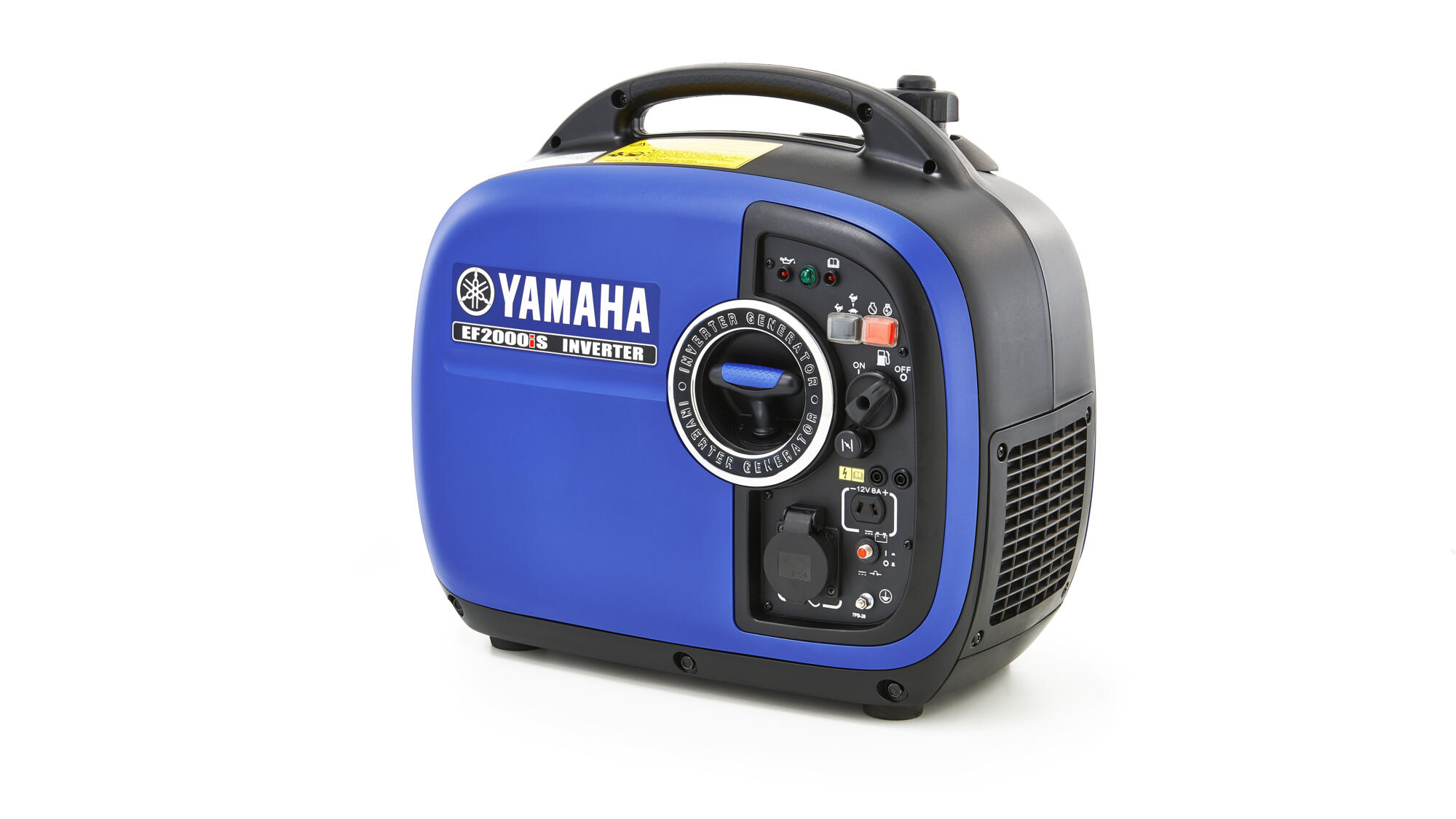 Aţi adăugat deja acest articol. Puteţi ajusta cantitatea în coşul de cumpărături.
Produsul a fost adăugat în coş
Produsul nu este compatibil
Nu exista piese necesare